'Legacy of Racism': U.S. Officials Move to Change 'Offensive' Names of Places—and Fish
Democrats in Washington have introduced a new bill that aims to clear official place names of language deemed racist or offensive. The Reconciliation in Place Names Act was put forward on Friday by Massachusetts Senators Elizabeth Warren and Edward Markey, as well Texas Representative Al Green, and is co-sponsored by 25 other House Democrats.
If passed, the bill would allow 1,441 specific places in the U.S. to be renamed, as their current names have been flagged as offensive or as specifically containing racial slurs. The list would largely be made up of geographic features, such as forests, bodies of water, and general stretches of nature.
Business Insider reports that roughly 600 of these locations, for example, have the N-word in their names, though it is unknown which of these are on the current proposed list. Other questionably named places flagged by the outlet included slurs for Mexican people and Native American women.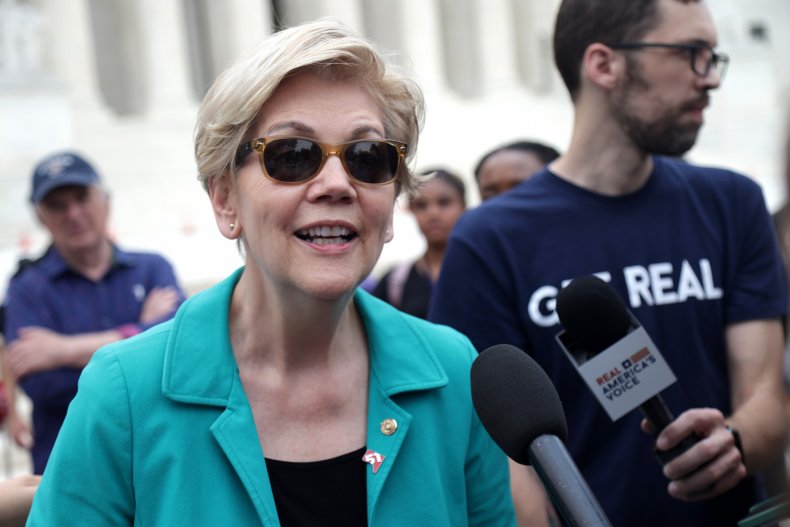 "We need to immediately stop honoring the ugly legacy of racism and bigotry, and that's why I'm introducing the Reconciliation in Place Names Act with my colleagues," Warren said in an official statement.
"These terms are harmful relics from the era of invidious yet lawful discrimination that must be removed from public property," Green added in his own statement. "Racism, even in geography, cannot be tolerated in a country that strives for liberty and justice for all."
The specific process the bill would establish involves the creation of a board responsible for planning the name changes, filled with civil rights experts and tribal officials. Public input would also be sought in determining name alternatives. Suggestions would then be brought to Congress or others governing bodies to make them official.
Pieces of geography are not the only names being reconsidered. Certain species of fish have also recently seen a move away from nomenclature found to be culturally insensitive.
Government agencies and other official wildlife organizations are working to get rid of the term "Asian carp" as a term to refer to invasive fish species. The bighead, silver, grass, and black carp species were imported to Mississippi from China in the 1970s "to help clear sewage and aquaculture ponds of algae, weeds, and parasites," Yahoo News reports. The fish have since become a nuisance to various ecosystems, on account of being "voracious eaters."
There have been pushes to change the name, seen as derogatory to Asian cultures and people, since at least 2014. However, the call became stronger in the last year after the rise in racism and racially motivated violence against Asian and Asian American people in the U.S. Both the U.S. Fish and Wildlife Service and the Asian Carp Regional Coordinating Committee plan to fully move away from the name by Aug. 2.