The Legacy of Shimon Peres, in Pictures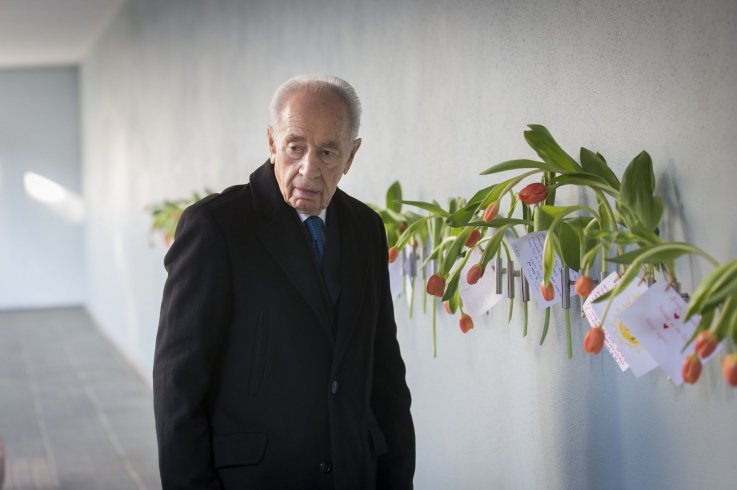 Even before there was an Israel, Shimon Peres was involved in the future state's leadership. At 29, he became the director general of the fledgling country's Ministry of Defense. When he retired from politics in 2014, after seven years as president, Israel's ceremonial head of state, he was just days short of his 91st birthday.
In between, he'd held various roles, including minister of transportation, finance, defense and foreign affairs, as well as prime minister. In 1994, he shared the Nobel Peace Prize with Palestinian leader Yasser Arafat and then–Prime Minister of Israel Yitzhak Rabin, whom he would succeed after Rabin's assassination on November 4, 1995. Though not uncontroversial (some disliked him for his role in establishing early settlements, others for his later peacemaking efforts), Peres became an iconic figure in Israeli government, both at home and abroad.
After his "retirement," the nonagenarian released a video in which he joked about finding a new job post-presidency, sharing stories from his decades of service as he tried pumping gas and delivering pizzas. Though the video was a joke, Peres really did continue working up until his last hospitalization earlier this month.
In recent years, he focused much of his energy on projects at his Peres Center for Peace, which he founded soon after Rabin's assassination. The nongovernmental organization's goal is to use sports, technology and culture, as well as health care and business projects, to bring together Jews and Arabs, Israelis and Palestinians. As recently as late July, Peres launched the Israeli Innovation Center as an extension to this work. He won't have a chance to see it open its doors in 2018; he died Wednesday morning local time in a Tel Aviv area hospital at the age of 93.
In a 1977 story titled "An Israeli Innovator," Newsweek wrote, "Shimon Peres has a finely tuned mind, a furious impatience with old ideas that no longer work and a pragmatic determination to find new concepts that do work."
Nearly four decades later, Peres was still determined. "We can use technology to make peace," he told Newsweek in July. "I believe that a region full of problems and wars and terror can become a region of blessing for all human beings."