Legal Expert Tells CNN's Jake Tapper Dems Haven't Made Case for Impeachment
Today on The Lead with Jake Tapper on CNN, panelists Former Counsel to the Senate Judiciary Committee Elliot Williams and impeachment lawyer Ross Garber both voiced their opinions that the Democrats have not effectively laid out their case for impeaching President Donald Trump out to the general public.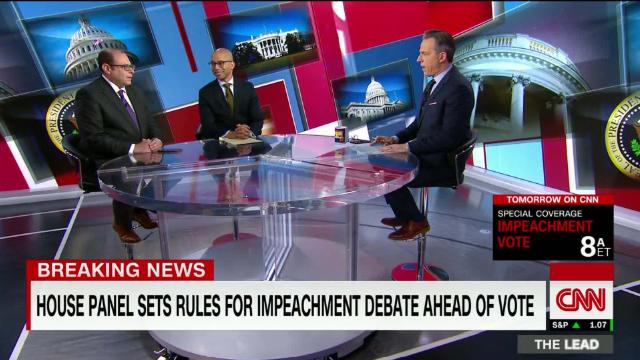 "You've had Constitutional scholars who have done a great job of talking about the Constitution," Garber said. "You've got lawyers who have done a great job of lawyering. But you haven't had a sales pitch to the American public."
Garber cited public opinion polls and said, "The public hasn't been sold since the beginning of this process and that's key in the impeachment."
Williams blamed the public's lack of embracing the Democrats' articles of impeachment on social media.
"I think part of the problem is this is what happens when you have an impeachment trial in the age of Twitter and Instagram," Williams said. "People want viral videos and explosive splashy moments. It's just we are in a different media and news information, news gathering, climate than I think even the 1990s were."
Tapper asked the panel if they believed the Democrats holding to a strict timetable, what Representative Doug Collins has called "the calendar and the clock," has been a problem in grabbing the public's attention.
Garber immediately said, "No. I think sort of in a prototypical impeachment it should be something that just shocks the conscience. The public sees it and says 'Holy cow, this public official can't continue to serve for another day.' That's the prototype."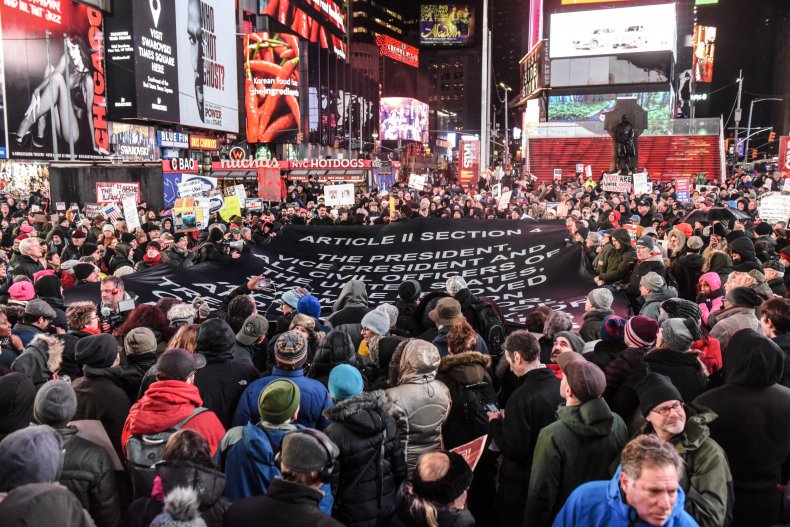 "Either the case isn't there or the Democrats just haven't done enough to build the case," Garber added. "And I think that's what it boils down to."
When Tapper said House Majority Leader Mitch McConnell was "making the same basic argument about how Democrats really didn't exhaust this before voting to impeach," Williams said McConnell's conduct was "all theater."
"[McConnell is] as good an actor as he is a politician," Williams said. "Honestly, this is all theater."
"What would be different?" Williams asked. "And that's the question that ought to be asked of the Majority Leader. If this had played out, would he suddenly have this gone through the court? Suddenly decided all these witnesses need to appear in the Senate or the House? That the House's process was properly conducted?"
"You know, he's playing a role," Williams concluded, "and he's doing it quite effectively."
Numbers from an NPR/Marist poll released yesterday showed that 47 percent of American adults support impeaching President Trump while 48 percent oppose the impeachment. Those numbers are barely different from the November poll which had 47 percent of American adults supporting the impeachment while 46 percent of those surveyed were against Trump's impeachment.