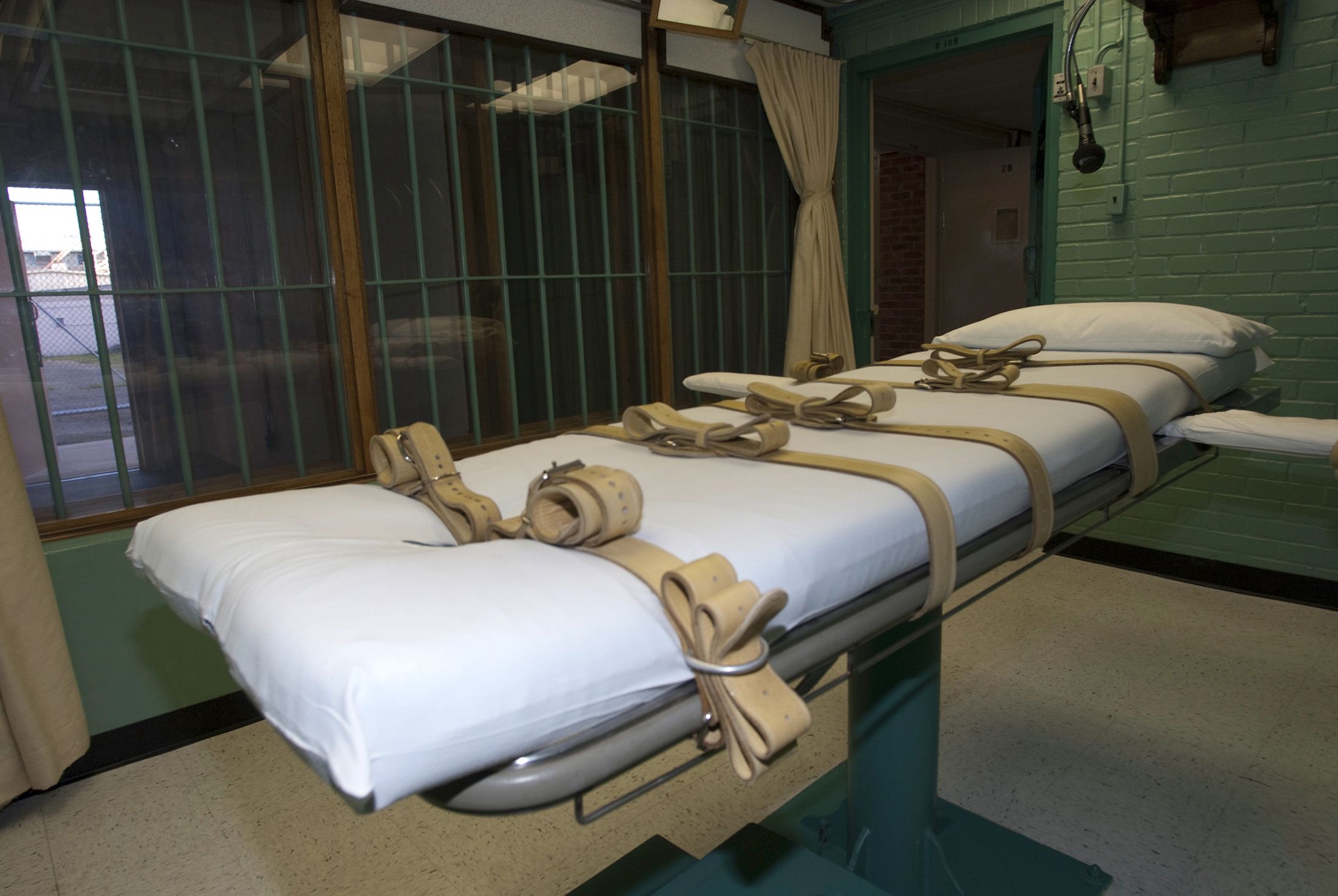 A legal fight over drugs used in a series of botched lethal injections contributed to a continued decline in the number of executions in the United States in 2015.
The nonprofit Death Penalty Information Center said in a report on Wednesday that the 28 executions so far in 2015, with no more scheduled, was the lowest number since 1991.
In 2014, there were 35 executions, the lowest number since 1994 when there were 31. The number has dropped most years since a high of 98 executions in 1999.
Only six states carried out executions in 2015, with Texas, Missouri and Georgia the only ones to execute five or more people.
Part of the reason for the decline has been litigation over drugs used to carry out lethal injections following several botched executions.
In June, the U.S. Supreme Court upheld the lethal injection process used in Oklahoma. Three death row inmates had challenged the use of the sedative called midazolam. They said it could not maintain a coma-like unconsciousness, potentially leaving inmates in intense pain when drugs that cause death are administered.
Before the case was decided, several states, including Florida, had put executions on hold. Florida put two inmates to death in 2015 compared with eight in 2014.
Some states, including Texas and Arizona, have also had problems obtaining drugs needed for executions.
Robert Dunham, the Death Penalty Information Center's executive director, said "there clearly was some effect" on the number of executions prompted by the Supreme Court case and other disputes.
The Washington-based group said it does not take a position on whether the death penalty should be abolished but it often criticizes the process.
Kent Scheidegger, a lawyer at the Criminal Justice Legal Foundation, which backs the death penalty, said he "wouldn't put much stock" in the 2015 numbers.
"Two factors in the decline in the number of death sentences are the decline in the number of murders and the more selective practices of prosecutors in only seeking the death penalty for the truly worst murders. Those are both desirable changes," he said.
The 49 new death sentences handed down so far in 2015 was the lowest number for more than 40 years, the report said. In 2014, there were 73.
The report said nearly two-thirds of the new sentences were in just 17 counties, mainly in California and Florida. In total, 31 states still have the death penalty on the books.