For $250 You Can Take a Legal Psychedelic Trip Thanks to Ketamine Therapy
A company that offers ketamine therapy—a legal dosing of the anesthetic used to treat depression and anxiety—just opened their first location in New York, where clients can get a hit of the drug for $250 per session.
Mindbloom, whose website describes the center as "Not your everyday trip to the doctor," says it uses ketamine to expand on their clients' capabilities and break free from stress, depression, bad habits, lack of purpose and more.
"We exist to help you expand your human potential," the company's mission statement says. "Artfully crafted and backed by science, our guided experiences are for those seeking to become more, so they can do more, for the world."
The center's Manhattan location boasts zero gravity chairs, Bose headphones, recovery refreshments, weighted blankets, aromatherapy and an integration room.
When trying to book a session, clients are asked to confirm that they're over 18, and are then led to a questionnaire about their symptoms of anxiety and depression. Clients are also asked about mental health diagnoses, medicines that are prescribed to them, their goals for the treatments and their past experiences with psychedelics. Mindbloom CEO Dylan Beynon told Newsweek that clinicians sometimes turn away applicants that don't show demonstrable symptoms of anxiety and depression after a psychiatric evaluation. Clinicians also sometimes phase out people that may experience adverse effects due to addiction, dependency, psychotic episodes, major cardiovascular or neurological health issues.
Mindbloom's initial course consists of four ketamine therapy sessions at $250 a pop. After an introductory program, clients may be eligible for additional treatment programs for $150 per session.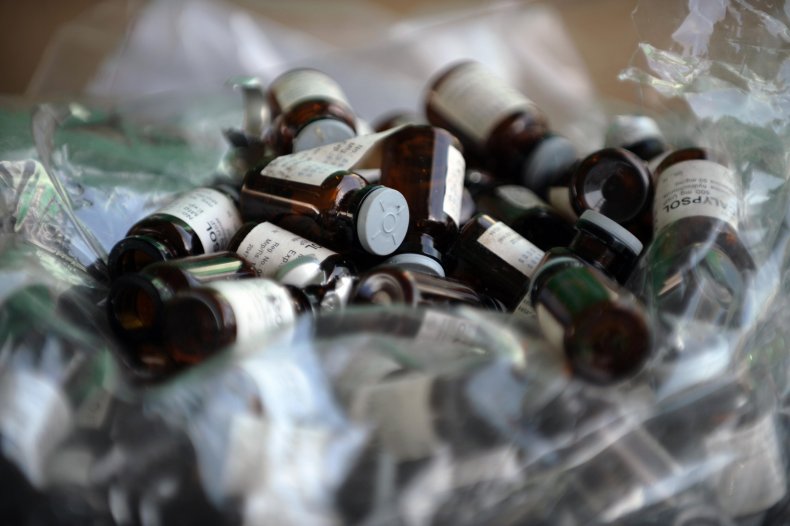 Beynon said that Mindbloom designs their programs and facilities to give people the best experience possible.
"First and foremost is they can expect that along their entire journey with Mindbloom, they're always going to experience a completely safe, science-backed treatment that are backed by extensive clinical research and protocols and programs, designed by leaders in the field of psychiatry and psychedelic medicine," Beynon told Newsweek. "In addition to everything being science-backed and safe, what people can also expect is that Mindbloom helps create a really elevated experience by paying a lot of attention to how to help its clients and help the clinicians of Mindbloom help their clients provide a really elevated mindset and physical setting of people's experiences—and that's everything from the design of the space, which is really warm and inviting and delightful, to every interaction with clinicians and guides who are all friendly experts who are really experienced in this and a pleasure to work with, to our technology platform that helps streamline the experience and deliver a therapeutic program to people when they do the experiences in person, as well as helping them throughout the journey online."
A May 2019 article from Harvard Health Publishing called ketamine an "exciting" treatment for treating depression, because it can quickly lower thoughts of suicide and other symptoms of depression, as opposed to other approaches, which often take weeks or months to go into effect.
The article does warn that a ketamine infusion can cause high blood pressure, nausea, vomiting, disassociation and perceptual disturbances, such as time seeming to go by faster or slower, stimulating colors, textures and noises, and blurry vision. Mindbloom also offers warnings about urinary issues including pain urinating, reduced bladder size and passing blood in urine. The center also notes that ketamine can worsen issues in people with schizophrenia, severe personality disorders and other mental disorders. Mindbloom also recommends discussing personal and family history of psychosis with a clinician before beginning treatment. Beynon said in the few hundred sessions facilitated that there haven't been any adverse events.
The company's website also promises other centers opening soon in San Francisco, Los Angeles, San Diego and Austin.