Legalizing Marijuana Nationwide Would Create One Million Jobs, Study Says
Legalizing marijuana nationwide would create more than one million new jobs within the next decade, a new study says.
Analysis from New Frontier Data, a firm that focuses on the marijuana industry, also found that the federal government would create at least $131.8 billion in federal tax revenue over the next eight years if cannabis were legalized in all 50 states.
With federal legalization, there would be 782,000 jobs created immediately, and the firm forecasts that the number would increase to 1.1 million by 2025, including growers and retailers.
In 2015, a year after Colorado legalized recreational cannabis sales, the legal marijuana industry created 18,000 full-time jobs and $2.4 billion in economic growth in the state, according to the Marijuana Policy Group. New Frontier suggested this trend could be sustainable on a national level.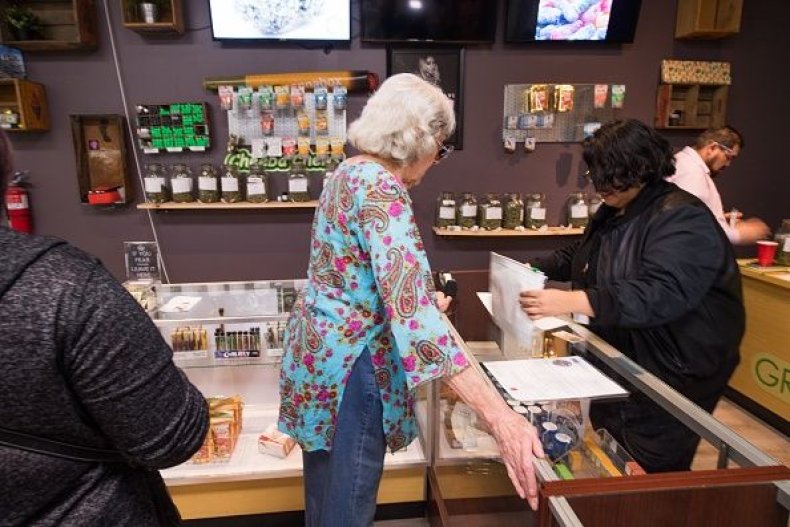 "If cannabis businesses were legalized tomorrow and taxed as normal businesses with a standard 35 percent tax rate, cannabis businesses would infuse the U.S. economy with an additional $12.6 billion this year," New Frontier CEO Giadha Aguirre De Carcer told the Washington Post.
The economic growth would be pushed by increased demand on various industries, according to the Marijuana Policy Group. Farmers need warehouse space, and they purchase specialized equipment like lighting and irrigation for marijuana growth. Retailers rely on contractors and book-keeping services to run businesses. In states like Washington and Colorado, legal recreational marijuana has also led to a boost in some tourism sectors.
California became the eighth state to sell legal recreational marijuana on January 1, and 29 states now allow medical marijuana. Federal legalization, while popular across nearly every demographic group in the U.S., is facing renewed challenges from U.S. Attorney General Jeff Sessions, whose strong opposition to statewide marijuana laws has slowed the bipartisan push. Sessions last week rescinded an Obama-era rule that told federal prosecutors to leave marijuana alone in states that legalized it, leaving open questions about the future of the burgeoning industry.