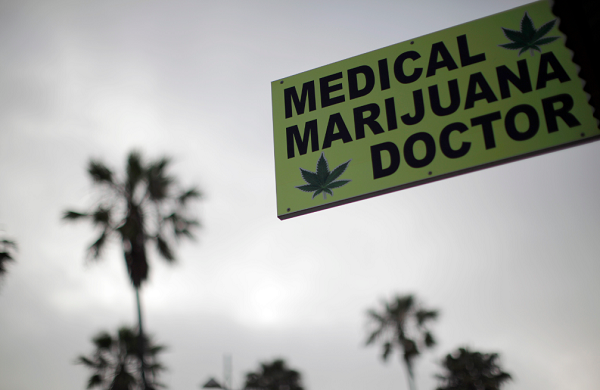 The list of legal marijuana states is continuing to grow after a measure aiming to legalize medical cannabis in West Virginia was passed by the House of Delegates. The bill is headed to Gov. Jim Justice's desk now; he is expected to sign it, making West Virginia the 30th state to legalize marijuana in some capacity.
The bill, called Senate Bill 386, was approved by the House of Delegates Wednesday following a 74-24 vote.
If Justice signs the bill, patients in West Virginia suffering from a variety of conditions including HIV, AIDS, cancer and epilepsy would be able to use marijuana as a form of treatment.
The list of conditions doesn't stop there, though. People with any kind of ailment that could result in having to be admitted into hospice or receiving palliative care would be able to use marijuana. Those with any debilitating disease or medical condition that produces "cachexia, anorexia, or wasting syndrome; severe or chronic pain that does not find effective relief through standard pain medication; severe nausea; seizures; severe or persistent muscle spasms; refractory generalized anxiety disorder," would also be allowed access to medical marijuana.
Under the bill, the state would allow 15 growers to cultivate cannabis and 60 dispensaries would be given licenses to sell the plant and various marijuana-based products.
Justice previously said that he's in favor of medical marijuana. However, he doesn't approve of legalizing adult use of the plant, recently telling reporters that he "would be absolutely against legalizing marijuana across the board."
"I've said over and over, I would be an advocate of medical marijuana. The reason I would is just this—I don't think any of us, if we had a loved one at home and the doc said it would help, why in the world would you stand in the way?" Justice said. "I would absolutely be an opponent to legalizing marijuana because we have a drug epidemic in this state that we need to absolutely get our act together before we add another component to the table."