Legal Weed: 40 Percent of Canadian Cannabis Users Admit to Driving Stoned
A large segment of Canadian cannabis users has admitted to driving within two hours of consuming the drug, a survey released by the country's government on Monday has revealed.
Some 40 percent of survey respondents who had used cannabis within the past year said they have previously driven after two hours of smoking or ingesting. Of those, 43 percent said they had driven stoned since recreational cannabis legalization went into effect on October 17, while 27 percent had done so within the past year, Canada's Global News reported. The report also pointed out that these levels had not changed over the previous year.
While many Canadians may be driving stoned, police across the country have not noticed an uptick in pot-impaired drivers in the past month. The Canadian Press interviewed police departments across the country and reported last week that initial data and impressions of officers suggested there has not been an increase since recreational legalization.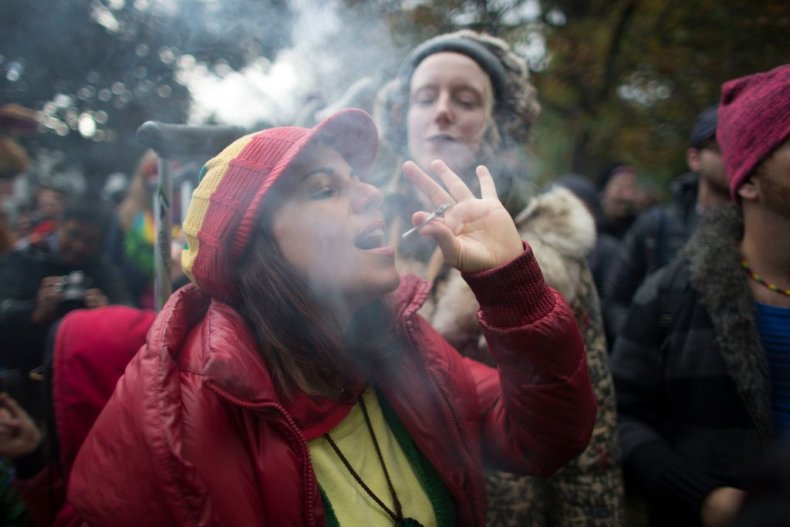 "In our department, there's certainly no rise in impaired driving by [marijuana]," Sergeant Joe Cantelo of the Kennebecasis Regional Police Force in New Brunswick told the news agency. But he noted that his department had been "catching a lot of high school kids" prior to legalization "because marijuana has seemed to be kind of mainstream forever."
However, as the new survey explained, the level of Canadians who admitted to driving while high has not increased over 2017. But the number of individuals who admitted to using cannabis and alcohol together before driving has grown. Those who said they had driven within two hours of using marijuana were also asked whether they did so when they consumed alcohol at the same time.
"Twenty-five percent of these people reported that they had driven a vehicle within two hours of using cannabis in combination with alcohol, an increase from 15% in 2017, and of those who had driven after using cannabis in combination with alcohol, 33% did so within the past 30 days, unchanged from 2017," the report summary said.
An increase in stoned drivers is often cited as a prominent concern by opponents of cannabis legalization. Colorado, which voted to legalize recreational weed in 2012, has seen an increase in marijuana-related traffic fatalities in the past few years. A survey by the Colorado Department of Transportation revealed that more than half of cannabis users admitted to driving within two hours of consuming cannabis in the past 30 days, The Denver Post reported in March.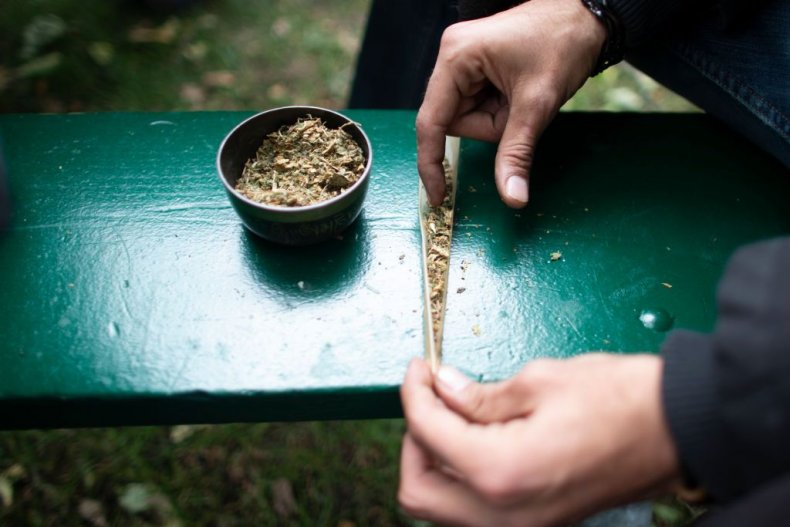 A problem facing police officers is the lack of well-established methods to test whether drivers are high. In the past, they have largely depended on field sobriety tests developed to nab drunken drivers or on personal observation. Breathalyzer and saliva tests for THC, the principal psychoactive ingredient in cannabis, have been developed but are not yet in widespread use.
According to the Canadian government, marijuana impairment can last up to 24 hours after use. The effects of THC wear off at different rates depending on a range of factors, including how much was consumed, how often the user consumes and whether the drug was ingested or smoked.