Legal Weed: Canadian Cannabis Customers Angry About Excessive Plastic Packaging and Shipping Problems
Many Canadians were excited to officially welcome recreational marijuana legalization last Wednesday, but some noticed shipping problems when ordering online and raised concerns about excessive packaging.
Cannabis users have pointed out that some legal marijuana products come with about 70 grams of plastic, foil and cardboard packaging for just one gram of weed. Others have complained that their online orders have been seriously delayed—or even canceled— without adequate communication explaining the problems.
"Seeing the amount of plastic being used for such small quantities, it's really shameful," a customer from New Brunswick told Canadian broadcaster CBC. "Being a coastal province, they should do something about the amount of plastic that goes into our ocean."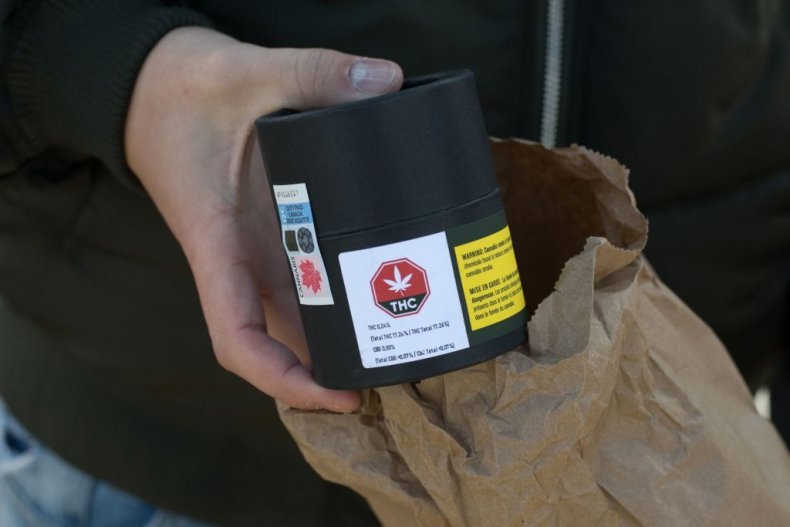 Another customer from Nova Scotia shared similar concerns with the local TV network.
"Look at what comes with one gram of weed — you've got a cardboard box that comes in a bottle. That bottle is sealed with more plastic," he said. "I think the packaging is pretty excessive."
Other customers trying to buy legal weed have struggled with online orders. Regan Bluett, for instance, tried to purchase from the online Ontario Cannabis Store just after midnight on October 17, when recreational marijuana officially became legal. But four days later, when her order hadn't come, she called in and found out that her order had been canceled without any notice.
"There wasn't even an email notification. And then I even checked online and it still says, 'Thanks, we're processing it.' And it's still pending on my credit card," she told the CBC. "I think they underestimated how many people were going to be ordering and I think they got jumbled up," she said.
Others struggling to get their orders told the Canadian broadcaster they have been frustrated by the official online retailer's customer service. "I sent an email and I had a couple other friends try to get a hold of them but we're still kind of left in the dark here," another customer, who ordered cannabis products but hasn't received them or further communication, explained.
Suggesting that many would turn back to the illicit market if the problems weren't addressed, Bluett pointed out that many cannabis users are accustomed to getting their supplies "within 24 hours or [even] same-day delivery within four hours through a courier" from illegal sources.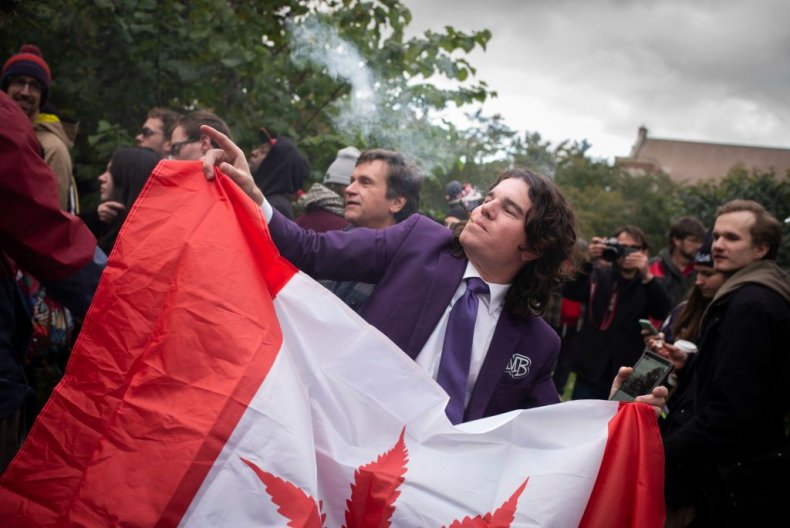 Directly following legalization last week, many Canadians also complained that legal weed prices were higher than what they were used to paying.
"I want to buy legally! But the prices are almost double what I pay now," one Canadian cannabis user posted on Reddit. "Who priced these things?"
A poll conducted by Ipsos in conjunction with Canada's Global News also revealed last week that about four in 10 Canadians are only planning to buy pot legally if the price is right. Thirty-six percent of Canadians said they would continue to get cannabis from the same source they turned to before legalization, according to the Ipsos/Global News poll. Just 14 percent said they would switch where they purchase their marijuana.
But despite the hiccups, analysts expect the legal industry to adapt and eventually overtake the illicit market.