Legal Weed to Create Thousands of New Jobs in Canada, From Scientific Research to Lab Analysts
Canada's budding marijuana industry is set for rapid job growth as recreational use will become legal in October.
A flourishing weed business has led more and more Canadians to search for opportunities in the sector. Job hunting related to pot has more than quadrupled compared to a year ago, The Globe and Mail reported last week. For instance, in the province of Saskatchewan, marijuana grow-ops, distribution centers, warehouses and retail stores will likely create about 700 new jobs by the time recreational use is officially legalized this fall, CBC reported.
Some businesses have been gearing up for months. Canopy Growth Corporation, which is based in Ontario and is currently the world's largest legal pot producer, plans to quadruple its workforce. That means the number of people employed by the company will jump from about 750 to around 3,500, spokesperson Jordan Sinclair told VICE News earlier this year.
The number of job seekers looking to work in this field also spiked at the beginning of the year, as media headlines highlighted the surging prices of marijuana stocks. The industry's stocks were among Canada's best performing in 2017.
As the Toronto Star reported on Sunday, even former law enforcement officers are turning to the expanding industry for new opportunities. After retiring in 2012 from a 26-year career as a police officer, Rick Martens has taken a position as the head of security for the 800,000-square-foot Aurora Sky cannabis production facility in Alberta.
"I get to be with the people that, under some circumstances, I probably would have arrested," the former police officer pointed out. "But now it's becoming legal, and some of these people are actually very good people."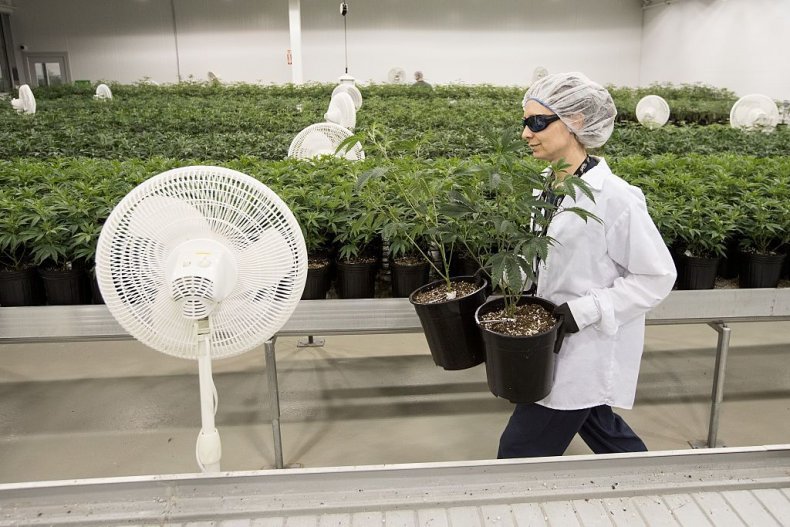 Marijuana companies are also searching for employees in a wide variety of capacities, ranging from menial labor to scientific research, as well as sales and management. A simple search on Indeed.com shows a wide array of job openings, including cannabis educator, counselor, technically-knowledgeable cannabis pathologist, research and development scientist, lab analyst and extraction technician certified by the country's Access to Cannabis for Medical Purposes Regulations, among other posts. Some of these jobs have a salary range of $51,000 - 120,000 Canadian dollars ($39,000 - $92,000 U.S. dollars)
A recent job announcement from Canopy Growth Corporation on Indeed.com states that "medical cannabis markets are rapidly expanding in Canada and around the world. Recreational cannabis is on the horizon. Now is your chance to join the largest, most recognized cannabis producer in the country." It goes on to explain the responsibilities for a junior lab technologist, such as "research and understand how oil products will be used in various vaporizer products, keep up to date with relevant scientific and technical development," and "sampling of-process product and raw materials for analytical analysis," to name a few duties.
An Ontario-based company called MediPharm Labs describes the requirements a prospective employee must have in order to fulfill the role of extraction technician, who would be "responsible for producing cannabis derivatives (crude resin, distilled resin, terpene fractions, and finished oil)." Such an individual must have "knowledge of extraction equipment, laboratory safety and equipment, strong mathematical skills [and] experience with Supercritical CO2 extraction equipment and procedures," among others.
Aurora's Chief Corporate Officer Cam Battley told VICE News at the time: "We're going to need all kinds of people—harvesters, technologists, scientists, people with MA's and Ph.D's, and people with a business background."
Legal cannabis has also inspired entrepreneurs to create entirely new products. Dooma Wendschuh, who founded the Toronto startup Province Brands, said last month that his company has created what is being hailed as the first beer brewed from cannabis. Numerous companies and startups across Canada are plowing ahead with creating a range of cannabis-infused products ranging from desserts to snacks and honey.
In Canada's southern neighbor, the U.S., federal prohibitions against cannabis still make the operations of marijuana businesses in states that have moved to legalize difficult. Nonetheless, the legal industry in the U.S. is experiencing rapid growth as well, with thousands of jobs expected to be created in the coming years.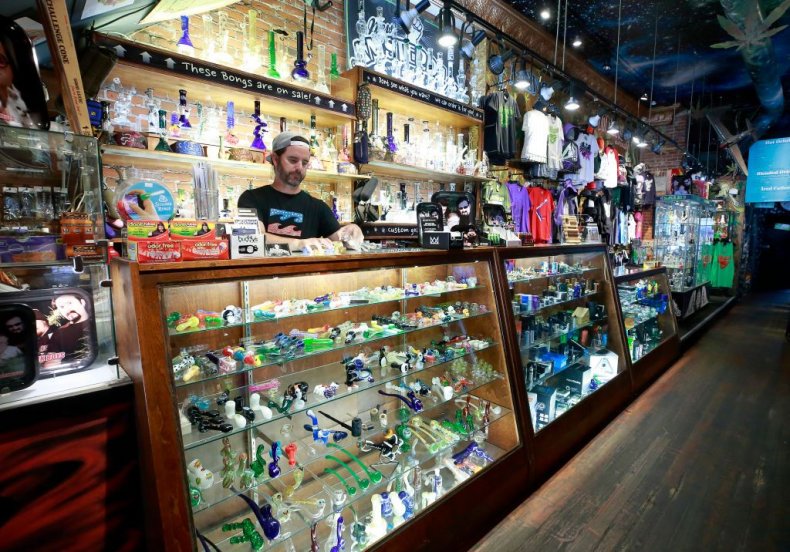 Inc. reported last year that the U.S. pot industry could create more than a quarter million jobs within three years if all 50 states moved to regulate pot in a similar way that Colorado has. Analysts have also estimated that the U.S. industry is worth about $8 billion overall.
Vermont became the ninth state to implement legal recreational marijuana at the beginning of last month. Thirty-one states have also approved cannabis for medicinal use, with another dozen states that allow the use of the plant for specific medical conditions.
Several states also have ballot measures coming up later this year, with legalization expected to be approved in most cases. Meanwhile, cannabis remains completely illegal at the federal level, despite the majority of Republicans and Democrats supporting legalization.