Legal Weed Use by Canadian Soldiers Won't Have a Negative Impact, General Tells Allies
Canada's military has reassured allies that personnel consuming cannabis after recreational use becomes legal in October won't negatively impact troops operational capabilities, a top general has said.
The Canadian Armed Forces chief of personnel, Lieutenant-General Charles Lamarre, explained that he laid out the military's new policy regarding cannabis to the country's closest security partners—the U.S., Britain, Australia and New Zealand—also known as the "Five Eyes" allies. He said that they were curious about how the Canadian military would address nationwide legalization.
"They can see the operational impact is nil, if you will," Lamarre said, The Globe and Mail reported on Tuesday. "We have had absolutely no negative comments come back on this thing."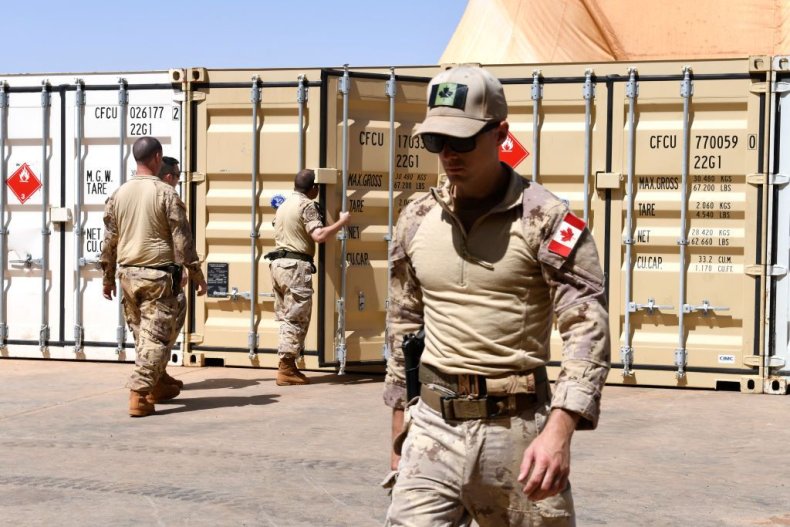 Last week, the Canadian military revealed its new policy regarding marijuana use ahead of national legalization next month on October 17. While troops will not be prohibited from using cannabis, the armed forces have set specific regulations as to when and where it can be consumed.
With the release of the document, Lamarre explained that the military had focused on putting "the right prohibitions" in place, the CBC reported. He said he believes the new rules create the appropriate balance, respecting the law while also ensuring that soldiers will carry out their responsibilities.
Under the new regulations, Canadian service members will be allowed to use marijuana within the framework of the country's provincial and federal laws, according to CTV News. However, they will not be permitted to bring marijuana aboard any military aircraft or other vessels. They are also restricted from carrying cannabis with them on international trips.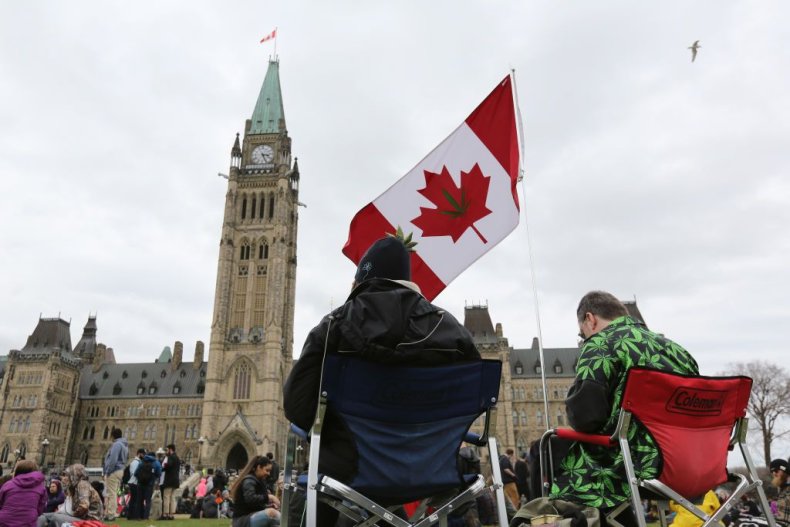 When it comes to daily tasks, military personnel cannot consume cannabis within eight hours of starting work, and they will, of course, be barred from using pot during their workday. Those handling ammunition and weapons must halt use at least 24 hours before doing so. Service members joining the crews of military aircraft or submarines cannot use cannabis within the 28 prior days.
Supervising officers will also be trained to notice soldiers who may be impaired on the job, with appropriate action taken when any violation occurs. Those who have an addiction to the substance will be referred to voluntary treatment.
"[The policy is] really based on how THC, cannabis, is processed by the body," Lamarre said with the release of the guidelines, CTV News reported. "We feel very confident that eight hours, 24 hours and 28 days will ensure that we're operational effective and will ensure that our men and women are ready at all times to do their business."