The Legality of Ebola Quarantines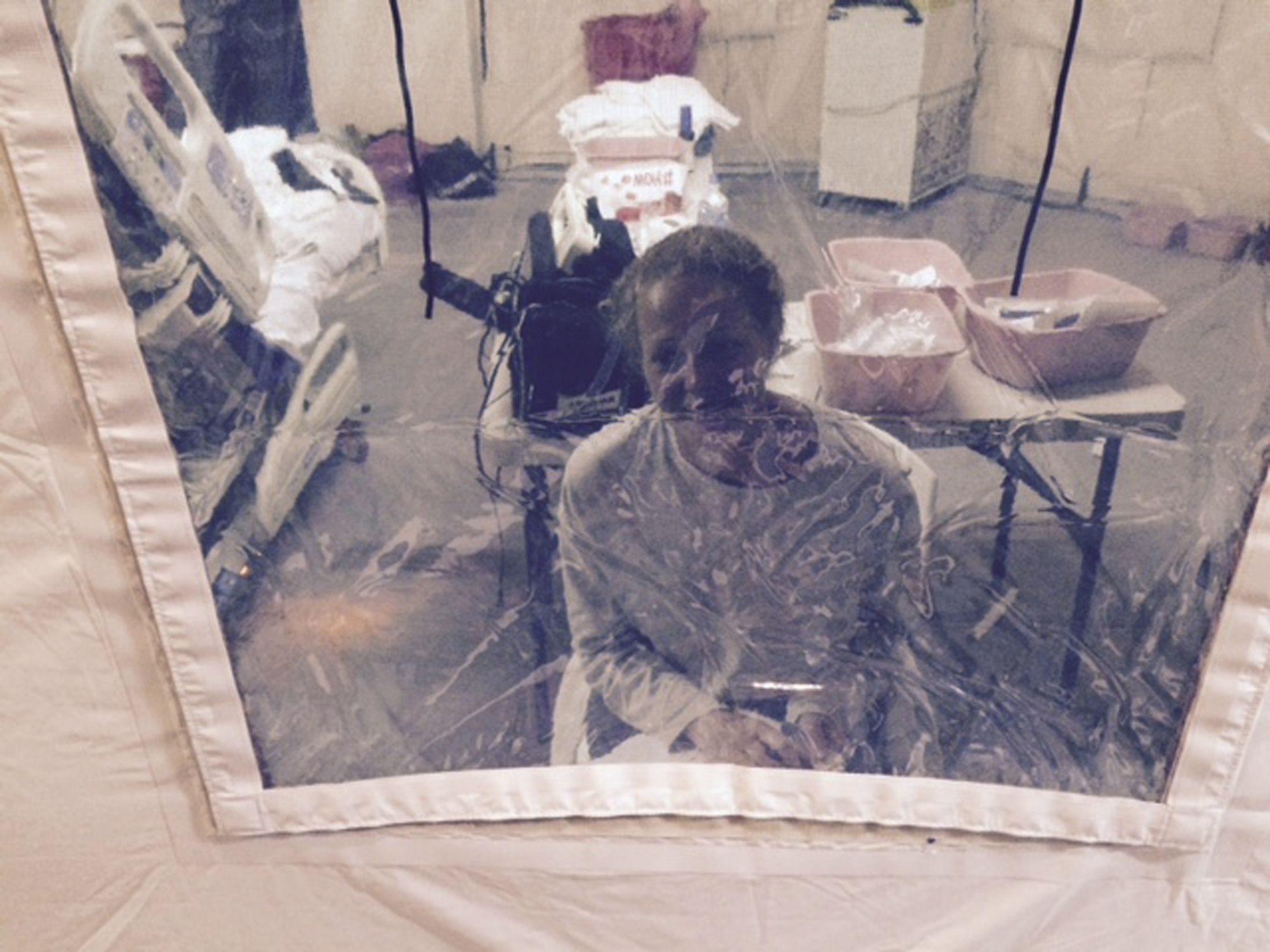 Kaci Hickox, the nurse who was placed under quarantine in New Jersey last Friday after she returned from treating Ebola patients in Sierra Leone, was released on Monday afternoon, The Wall Street Journal reports, and is on her way to her home in Maine.
Over the weekend, Hickox criticized the conditions of her quarantine, even retaining the services of lawyers to defend her rights. The question of whether her quarantine was legal "remains to be addressed and resolved," lawyer Norman Siegel, who is representing Hickox, told The New York Times Monday.
When imposing involuntary isolation or quarantine, public health officials must rely on "a reasonable basis grounded in the best available information that somebody is known to be infected or suspected to be infected or exposed," says James Hodge, director of the Public Health Law and Policy Program at Arizona State University. Hickox "had come from a hot zone—that, plus fever, might get you into this realm."
The mandatory quarantine issued Friday by New Jersey Gov. Chris Christie and New York Gov. Andrew Cuomo stipulated that all health care workers returning from the African countries most affected by the Ebola outbreak be quarantined for 21 days. The directive was criticized by medical experts and aid organizations, and the White House warned of its "unintended consequences."
By Sunday, Cuomo said health care workers could be quarantined at home, and on Monday New Jersey officials released Hickox, who will be self-quarantined at home in Maine.
In an essay published in Dallas News Saturday, Hickox described being held in isolation at New Jersey's Newark Liberty International Airport for several hours upon her arrival the previous day. She was "left alone for long stretches," she said, and "given only a granola bar when she said she was hungry."
She was then transferred to a tent outside University Hospital in Newark, where she remained until Monday.
Hickox blasted the isolation as medically unnecessary, and some prominent public health experts, including Dr. Anthony Fauci, director of the National Institute of Allergy and Infectious Diseases, agreed. "As a scientist and as a health person, if I were asked I would not have recommended [mandatory quarantines]," Fauci said, according to ABC News.
Hickox said she felt her "basic human rights" had been violated. Siegel, who served as director of the New York Civil Liberties Union from 1985 to 2000, told Reuters on Sunday that the quarantine raised "serious constitutional and civil liberties issues" and that Hickox may file a federal lawsuit challenging her confinement.
"We're not going to dispute that the government has, under certain circumstances, the right to issue a quarantine," Siegel told Reuters. "The policy is overly broad when applied to her."
Siegel did not respond to requests for comment from Newsweek.
Hickox disputes the claim by the New Jersey Health Department and Christie that she did in fact pose a credible threat to the public's health, saying she was not displaying any symptoms when she arrived at the airport and therefore did not pose a risk of infecting others even if she did test positive for the disease, which she did not. "My temperature was taken using a forehead scanner, and it read a temperature of 98," she wrote in The Dallas Morning News.
The New Jersey Health Department said in a statement that Hickox had briefly developed a fever on Friday. Fever is a symptom of Ebola, but Hickox says her temperature rose to 101 after being held in the airport for about seven hours, according to The Dallas Morning News.
Udi Ofer of the American Civil Liberties Union of New Jersey told The New York Times that the legality of Hickox's quarantine could be questioned if she was asymptomatic. Another expert, Nicholas Terry of the Hall Center for Law and Health at Indiana University, said that "if the order was directed only at travelers in countries affected by Ebola and did not say they had to be symptomatic, then her only choice would be to challenge the validity of the order itself."
According to a New Jersey statute, "In order to prevent the spread of disease affecting humans," the Department of Health has the legal authority to "[r]emove any person infected with a communicable disease to a suitable place, if in its judgment removal is necessary and can be accomplished without any undue risk to the person infected."
Statutes like this are "pretty common and typical," according to Hodge. "If isolation or quarantine was not properly implemented with full substantive and procedural due process, there could be trouble" for the state of New Jersey, he says, but "the sheer reality is there is Supreme Court precedent and a considerable number of additional cases in the history of this country that all suggest your liberties stop when you present threats to the public's health."
One of the most famous cases in public health law is a 1905 ruling on compulsory vaccinations, Hodge says.
In Jacobson v. Massachusetts, the U.S. Supreme Court ruled that the state of Massachusetts had sufficient public health authority to enforce compulsory vaccinations.
Vaccinations, as well as isolation and quarantine measures, are "all within the gambit of what states as sovereigns like New Jersey and New York have the authority to do," Hodge adds. "Your civil liberties are not sufficient to overcome states' strong interest in protecting the public's health."