Is Fantasy Football Starting to Annoy NFL Players? LeGarrette Blount Blew Up After Eagles' Loss to Chiefs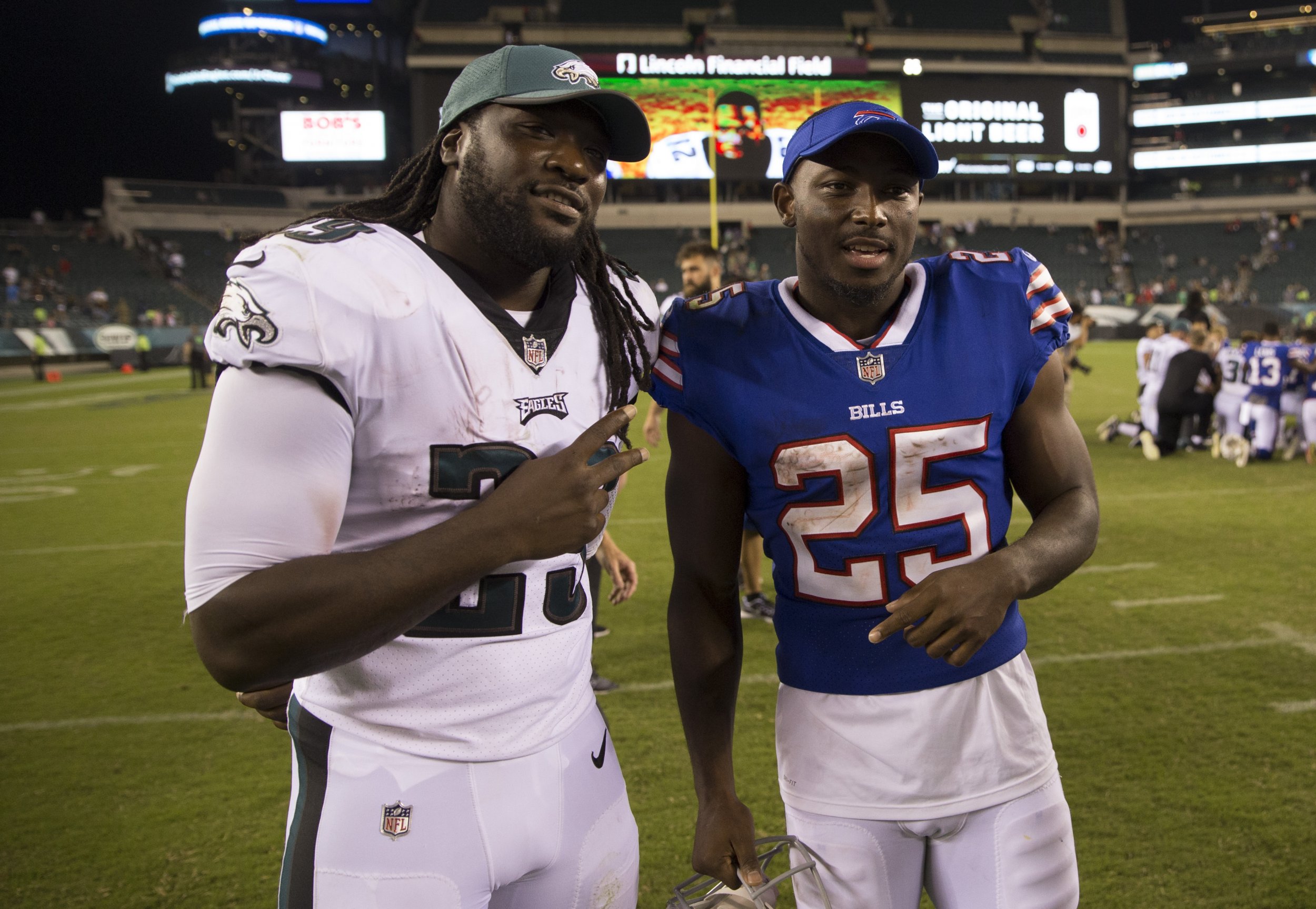 LeGarrette Blount doesn't care about your fantasy football team, and he wants you to know it.
Blount, the former New England Patriots running back, got one touch of the ball in the Philadelphia Eagles' 27-20 loss to the Kansas City Chiefs at Arrowhead Stadium on Sunday night.
The Eagles' failure to use Blount in the running game seemed to annoy the veteran less than the reaction to his futility from fantasy football owners.
"I really could care less about all y'all fantasy teams, get outta my mentions with that s***," Blount tweeted after the game in response to fantasy owners complaining to him.
Blount's blowup—which he followed up by humorously quoting a tweet congratulating him on his fantasy performance last season—follows a trend of NFL stars becoming more irked by jibes over their fantasy value.
Odell Beckham Jr., who, with a sprained left ankle, may not play against the Detroit Lions on Monday night, tweeted his displeasure with fantasy football on Saturday.
And at the start of September, Green Bay Packers tight end Martellus Bennett posted similar thoughts, saying he was a "real-life football guy."
You can understand the players' frustrations, particularly if they're dealing with injuries. While fantasy football has helped widen the NFL's popularity and—as was pointed out to Bennett on Twitter—made him and others more marketable faces, there is a tendency among fantasy owners to talk about athletes as if they are pawns in a virtual reality first, human flesh and blood a distant second. Beckham, Bennett, Blount and others probably have enough to worry about getting on the field, and staying healthy, without having thousands of people remind them that they are currently unproductive.
Fantasy football isn't going anywhere, of course. But expect its protagonists to continue to bite back this season.