Exclusive: 'The Legend of Zelda: Breath of the Wild - Creating a Champion' Is the Ultimate Gift For Link Lovers
Dark Horse has a proven knack for putting together gorgeous, richly detailed coffee table books to delight nerds of all stripes. For its latest, the publisher joins forces with Nintendo to serve up a behind-the-scenes look at Link's latest adventure in Hyrule. The Legend of Zelda: Breath of the Wild—Creating a Champion hits stores Nov. 20, and Newsweek has an exclusive preview of the book's contents.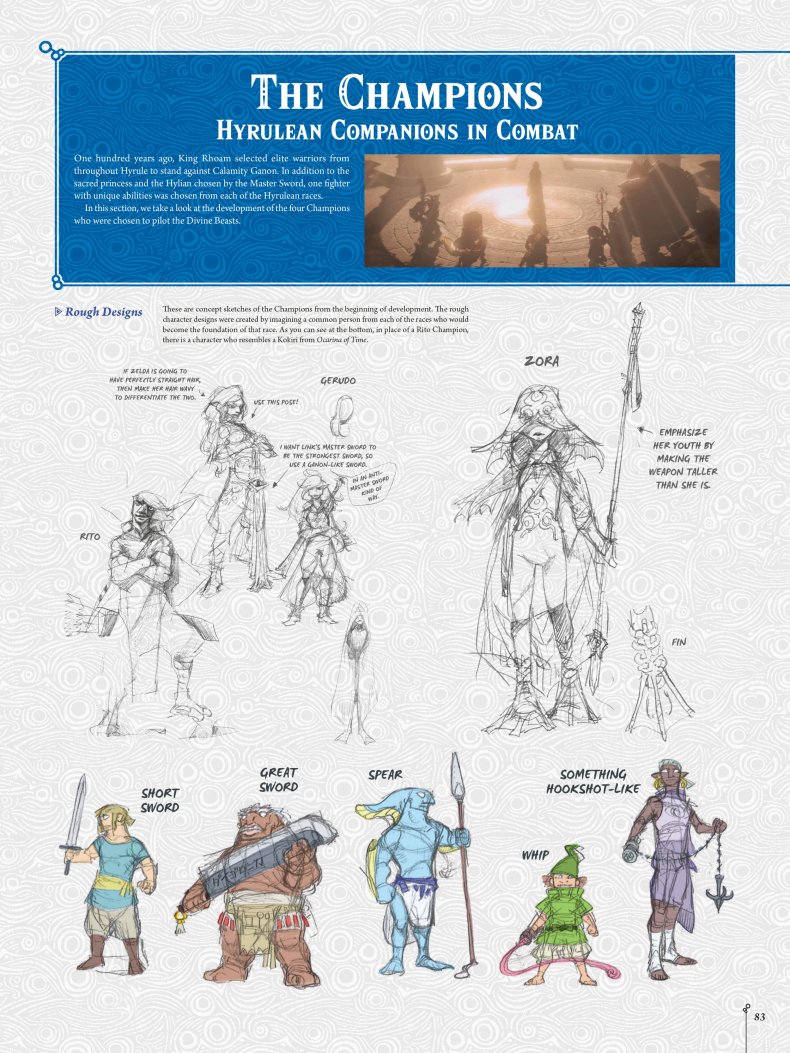 Creating a Champion spans 424 pages, and includes material from both the game's DLC packs. The book features 296 pages of design and concept artwork, commentary from the creators, a 55-page comprehensive history of Hyrule, and nearly 50 pages of official illustrations and sketches by Takumi Wada, the series' lead illustrator since 2011's Skyward Sword. The volume also includes interviews with key members of the development team, such as Wada, Hidemaro Fujibayashi, Satoru Takizawa and Eiji Aonuma.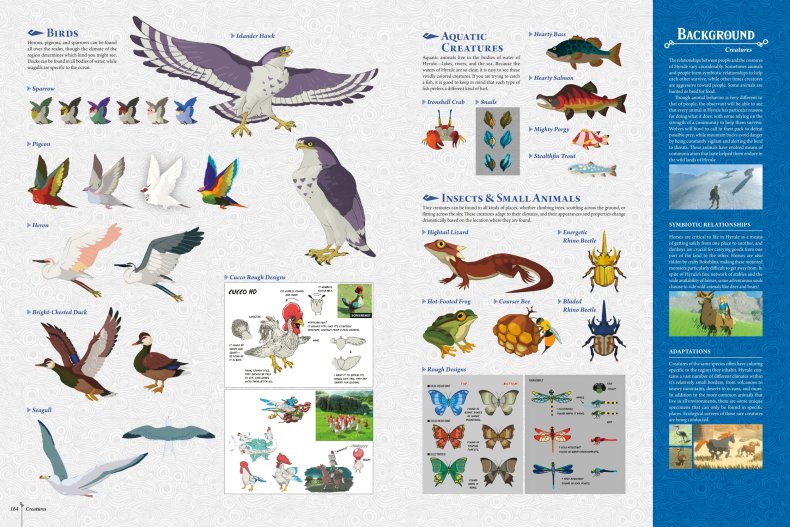 As you can see from these preview pages, Creating a Champion offers a detailed glimpse into the thought and care that went into every aspect of the game, from character design to the cooking and crafting systems. You'll even get insight into some of the more subterranean and intangible aspects of the game that make Hyrule feel more real and alive, like how the team designed interactions between people and animals.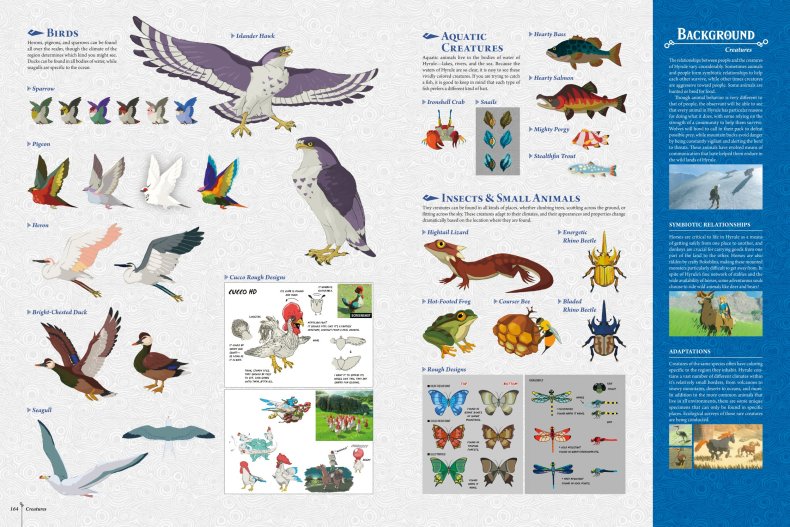 Creating a Champion proves the devil truly is in the details with Breath of the Wild. Did you realize each village has slightly different mannequins in the shops to showcase armor and clothing? Would you ever have guessed that the developers and art team spent so much time trying to figure out how the cooking pot looks, and how it opens?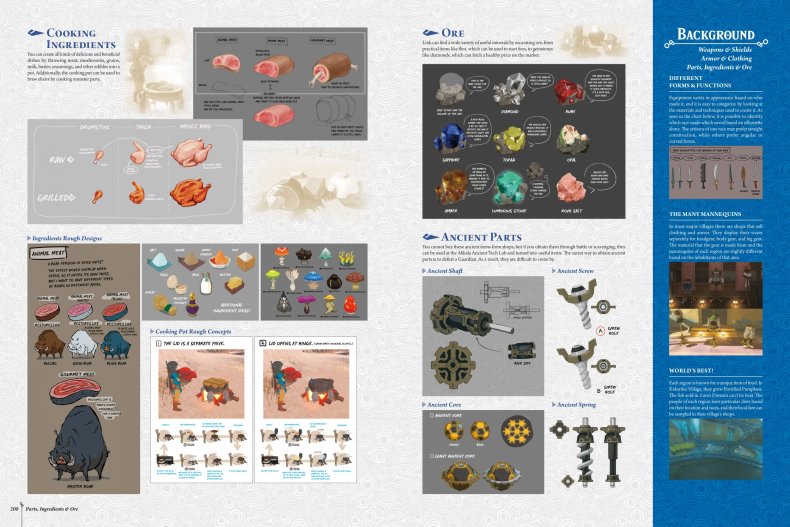 The standard hardcover retails for 39.99. For the hardcore Link-lovers out there, the deluxe Hero's Edition includes a royal blue slipcase, exclusive color, a cloth map of Hyrule, a glass spirit orb and an art print of the photo the Hylian hero hangs in his house in Hateno. This spiffier version retails for $99.99.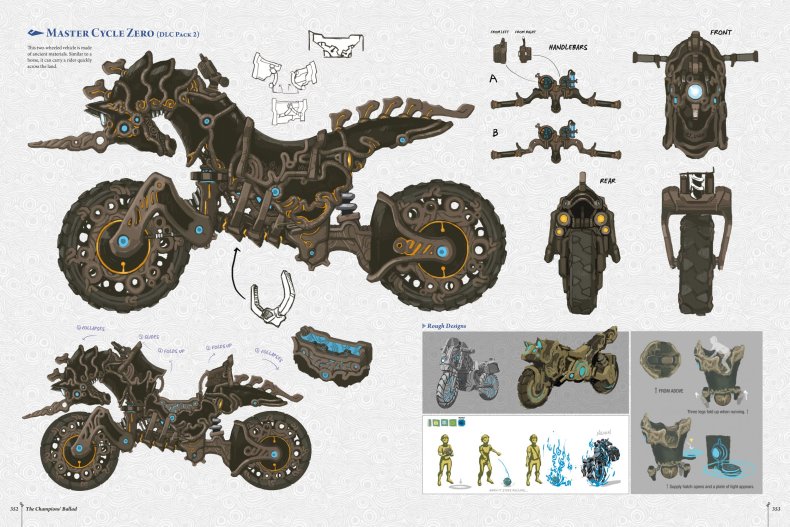 Will you be picking up a copy of Creating a Champion for yourself or a Zelda fan in your life this holiday season? Let us know in the comments.