'Legend of Zelda' Timeline Updated: 'Breath of the Wild' Placement Revealed
The official Legend of Zelda timeline has been updated once again by Nintendo, and there's some seemingly exciting news that quickly proves to be anticlimactic. We finally know when The Legend of Zelda: Breath of the Wild took place!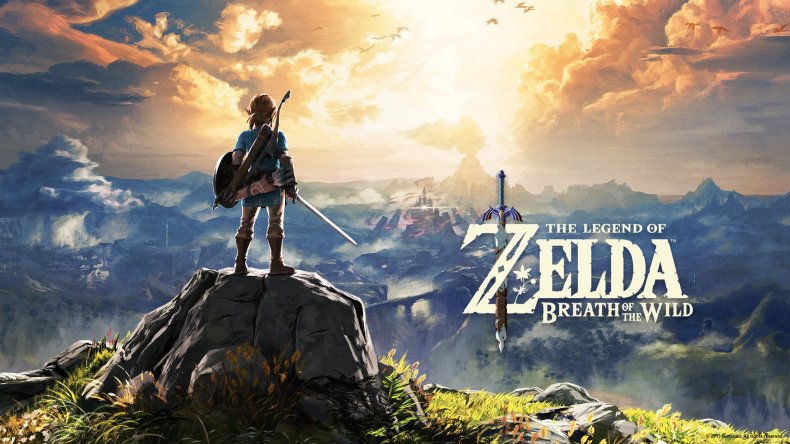 On the official Japanese Zelda site, you can see the chronology of games. It orders the small threads that connect the various Zelda games from earliest to most recent. Even though it is in Japanese, the site is easy to follow, thanks to game logos and artwork.
The big update puts Breath of the Wild [insert drumroll here]... at the very bottom, which means it's the most recent game in the Zelda storyline. But which storyline? As any true Zelda fan knows, the franchise splits into three universes after Ocarina of Time: a world where Link loses the fight to Ganon, a world where Kid Link beats Ganon and a world where Adult Link beats Ganon. To keep things simple, Breath of the Wild tacks itself onto the end of all three universes.
In an interview with Famitsu (translated by Siliconera), series producer Eiji Aonuma and Breath of the Wild director Hidemaro Fujibayashi explained the timeline isn't set in stone, will almost definitely change again and is really open for each player to have his or her own interpretation.
"Hyrule's history changes with time. When we think of the next game and what we want to do with it, we might think, 'Oh, this'll fit well,' and place it neatly into the timeline, but sometimes we think, 'Oh crap', and have to change the placement," Aonuma told Famitsu. "Actually, the decided history has been tweaked many times."
If you find this confusing or unsatisfying, Fujibayashi said to keep an eye out for future Zelda games. Those might contain more information about the overarching world of Zelda, or at least force the team to reorganize timeline once again.
Along with the Breath of the Wild update, Nintendo has made another tweak to the Zelda chronology. Link's Awakening now takes place before both Oracle of Ages and Oracle of Seasons. This shuts down the fan theory that Link died at sea at the end of A Link to the Past.
So what do you think? Are you interested in knowing more about the official timeline of Zelda games? Do you think the whole idea should just be scrapped instead of trying to tie together all these games? Let us know your thoughts in the comments section below.