Legendary 'Miracle' Rings Linked to Bishops With Magic Healing Powers Discovered
Four legendary "miracle" rings may have been found during restoration work in Galicia, Spain.
The rings, which have yet to be authenticated, were found during the restoration of the Santo Estevo de Ribas de Sil Monastery, in Nogueira de Ramuin, Ourense. Restoration work was being undertaken on the altarpiece when an urn was found among the remains of nine bishops.
Inside one of the urn's four compartments was what is thought to be a silk bag embroidered with gold thread, which contained the rings.
The silver rings are thought to have belonged to the nine bishops and are thought to have miraculous healing powers.
According to the Diocese of Ourense, the nine bishops were so important and well-regarded for the miracles they performed that the monastery closely guarded their remains. However, the rings were thought to be lost—until now.
Along with the rings, inside the bag were also stones and two documents, one of which said: "These four rings are of those that remained of the nine Holy Bishops. They are the ones that have remained. The others disappeared. Water is passed through them for the sick and they heal many."
Luis Manuel Cuña Ramos, the Episcopal delegate for heritage and cultural assets of the Ourense Diocese, told La Voz de Galicia that the rings are simple and made of silver melted with another metal. The bag that they were found inside was covered in dust from previous work carried out at the church.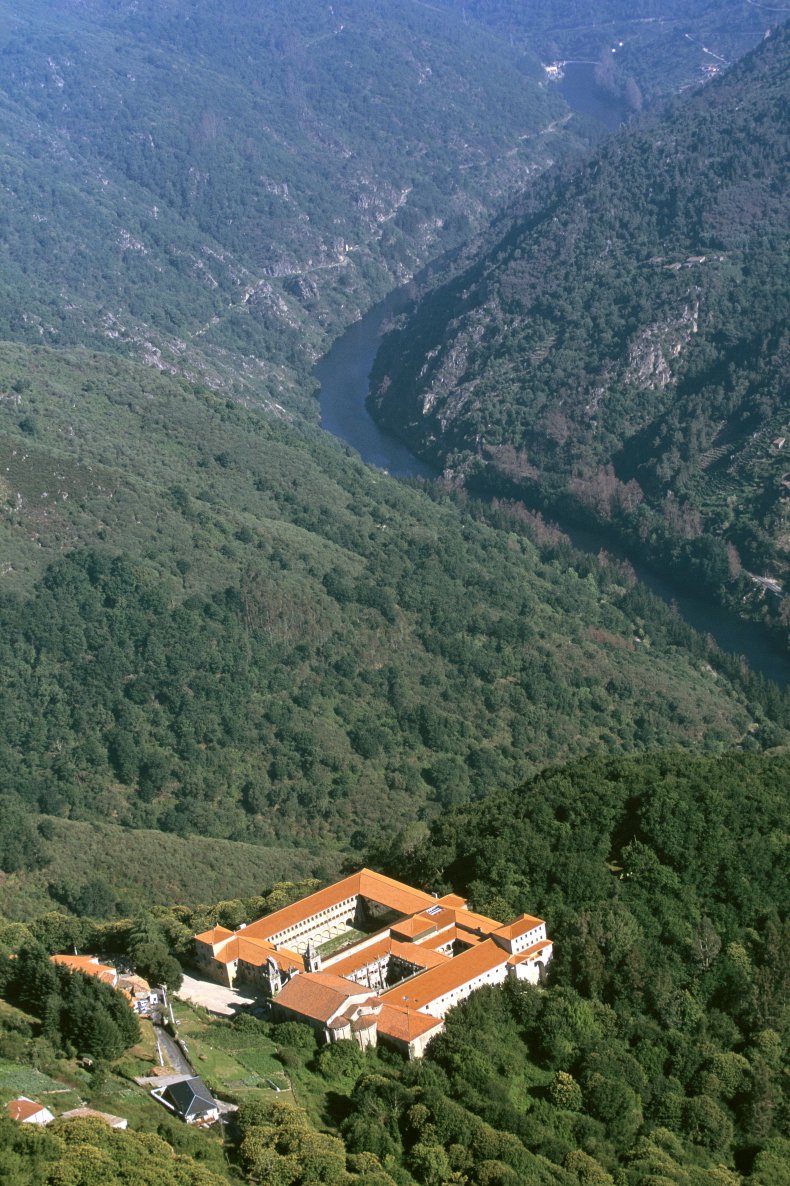 The rings will be authenticated by the Delegation of Heritage of the Xunta de Galicia and the Vatican Museum restoration teams. Researchers of medieval jewelry and ancient textiles will help authenticate the rings, too.
In a weird coincidence, the rings were found in the same spot that they are found in a novel. María Oruña's novel El Bosque De Los Cuatro Vientos, or The Forest of the Four Winds, features a protagonist who goes searching for the rings—and finds them exactly where they were found in reality.
La Region reported that Oruña said that "no one believed the legend, and the fact that the ancient relics now appear legitimizes the documentation work behind it."
The author also highlighted the parallels between fiction and reality, and said that "the character who finds the rings, Amelia, is based on Vania López, the restorer of the project and the person who has also discovered them in reality," and in the book, the place where they look for the rings "is precisely the place where they appeared."
On Twitter, Oruña said of the discovery of the rings: "Everyone knew that the nine bishops rested in Santo Estevo. Very few believed in the legend of his miraculous rings.
"Now, completing the circle that began 1,000 years ago, the legend emerges."