'Legends of Runeterra' Best Decks: From Budget To the Top of the Tier List
Legends of Runeterra has officially left beta, giving the League of Legends card 120 new cards to play with and a mobile version. The Rising Tides expansion introduced Bilgewater and the nautical themed world and champions that come alongside it, giving players access to entirely new decks and gameplay possibilities. Now that the meta has started to settle, there are key decks that have started to show their importance.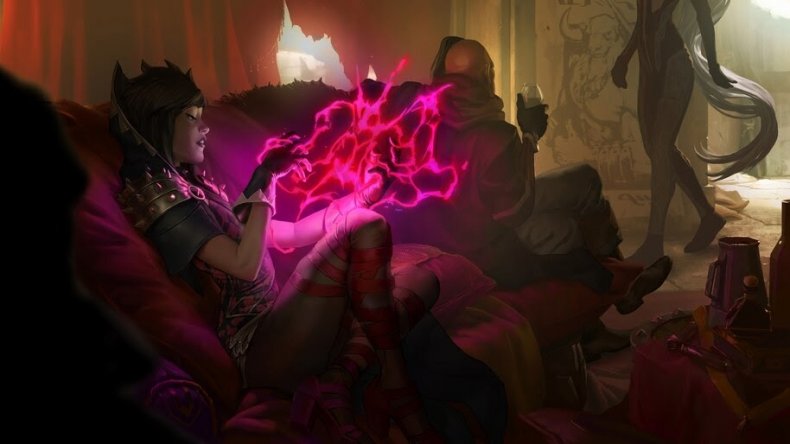 Here are some of the top deck lists you can use, some that cost very little arcane dust.
Legends of Runeterra Best Budget Deck
For those players that may not have a lot of resources and time to build a massive champion filled super deck, there are options. The most consistent and powerful budget deck is Noxian aggro, that uses all of the low-cost damage minions and spells to end the game as quickly as possible. Playing a Legion Saboteur into Piltover's Boomcrew Rookie is an immensely powerful curve that can chip away at the enemy's health with little effort. You don't want to trade; the whole goal is to just deal as much of your damage as possible.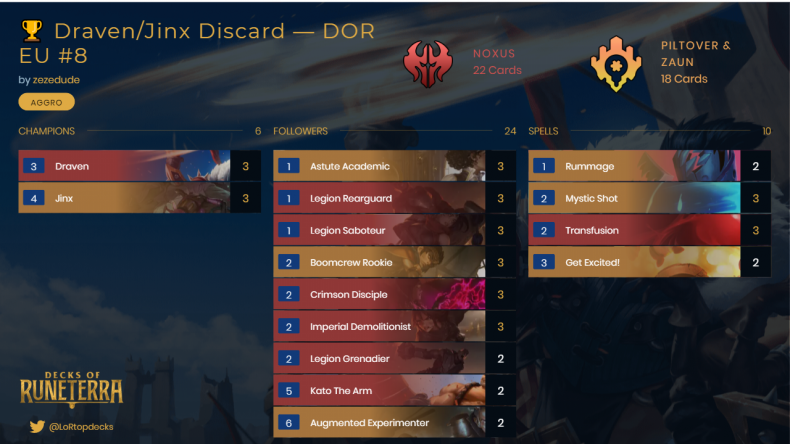 Deck Code:
CEBQCAQDAQCACBBIGQ3DOBIBAMGBIHRIF4BAEAIDDASQGAIEAEGSOAA
But if straight aggression isn't your type of game, it might be worth to look at something a little cooler. For Runeterra's launch, Riot Games is giving away champions and cards to help build out new player's decks. For logging into the game seven days in a row, you get a frost pack that includes two Ashe champion cards. This Frostbite Control list has a card draw engine and big minions that buff the board. I prefer to use the Sejuani in place of Starlit Seer, but those with a budget may not have a choice.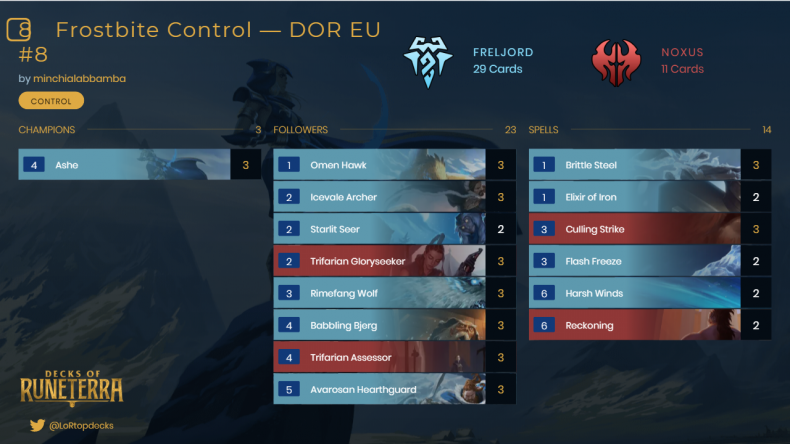 Deck Code:
CEBAGAIDAQPSCBYBAEDQWEQWDYTCSAQBAEBTKBABAEAQIIBKAA
Legends of Runeterra Best Expensive Decks
If having enough dust to make a deck isn't an issue, then Miss Fortune/Quinn is the way to go. Scouts are a dumb powerful mechanic that allows you to attack a second time a turn, dealing even more damage. Combine these attacks with Miss Fortune's board clear ability and the enemy will have a hard time bouncing back. Just don't waste your champions and let your Royal Badgerbear do most of the trading and you should be good.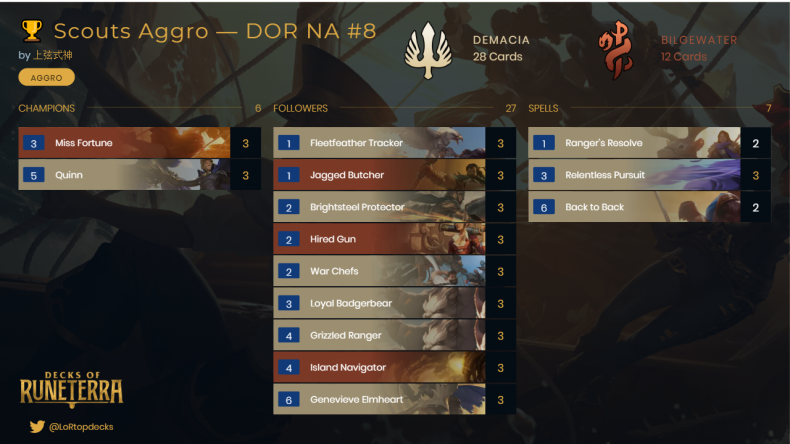 Deck Code:
CEBQIAQGAULDUPQEAEAASFI5FMCAEAADAYEQUAQBAEACSAICAADQA
The last, but certainly not least powerful, deck on our list belongs to Lee Sin. This control deck is all about playing slow and then having Lee Sin's dragon kick finish out the game. This shouldn't be you first choice as a new player as piloting it takes time and patience.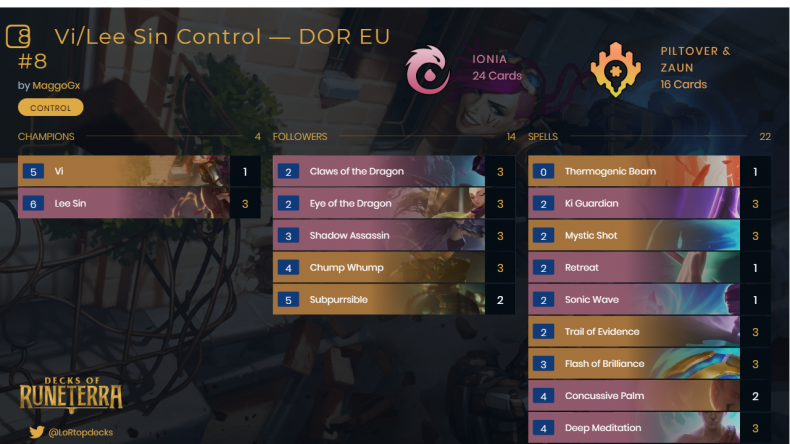 Deck Code:
CECACAQEBEBACARXHEBQCBAQGQ5AIAQCAEBQMCICAEBAEBIBAICACBABAECBWAICAQEAEAICAIYQEAQCBAFA
There's also Heimerdinger, Ezreal, Nautlius, Maokai and Twisted Fate decks that are also viable, you just have to figure out which one is right for you.
What has been your favorite deck in Legends of Runeterra? Tell us in the comments.