'Legends Of Tomorrow' Season 3 Episode 18 Recruits Beebo For Absurd, But Impressive, Finale
This article contains spoilers for Legends of Tomorrow Season 3 episode 18, "The Good, The Bad, And The Cuddly."
The Legends of Tomorrow Season 3 finale tells the story of a legend: Beebo. It's a tale about a young man named Martin in Central City in 1992. Looking to buy a Hanukkah toy for his daughter, he scored the very last Beebo at Toys Are We. Before he could gift it to his baby girl, he got trapped in an anachronism and ended up in Vinland, 1000 A.D. The Vikings came to worship Beebo as "God of War" or simply, "Blue God." A group of ragtag time travers, calling themselves "Legends," discovered the time aberration and brought Martin and Beebo back to Central City. They would never forget the cute, cuddly and lovable Beebo.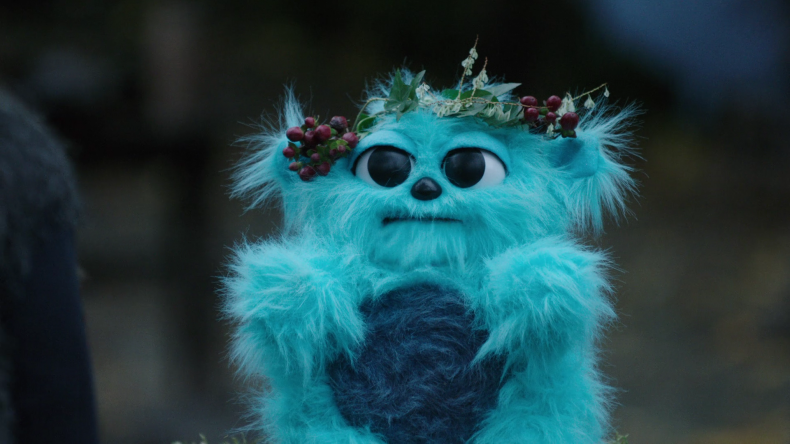 Beebo would return the favor. One day in the Old West, the time travelers were attacked by Malice, a magical demon with wings. Each traveler possessed an ancient African totem granting them the six powers of life--spirit, water, fire, air, earth and death-- so they held hands and imagined the purest, most good-hearted thing they could think of: Beebo. The now giant blue being screamed "Beebo Want Cuddle" as he belly-flopped onto Malice, exploding the demon into a giant blue heart. Thanks to Beebo, the Legends lived happily ever after in Aruba.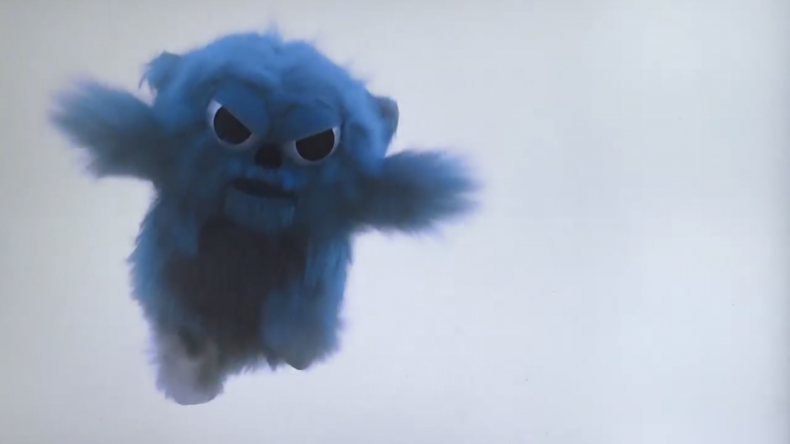 If that sounds insane, it's because it is. Should we have expected anything less from the Legends of Tomorrow Season 3 finale? Probably not. The entire season worked up to this absurdly incredible (jaw-dropping, amazing, furry, genius) moment. Beebo's return at the last minute was refreshing considering most Arrowverse finales promise much more than they can realistically offer. The giant blue talking doll flying through the air was half-epic-battle-scene and half-comic-relief, but that's not to say the Legends of Tomorrow Season 3 finale wasn't without long-term impact.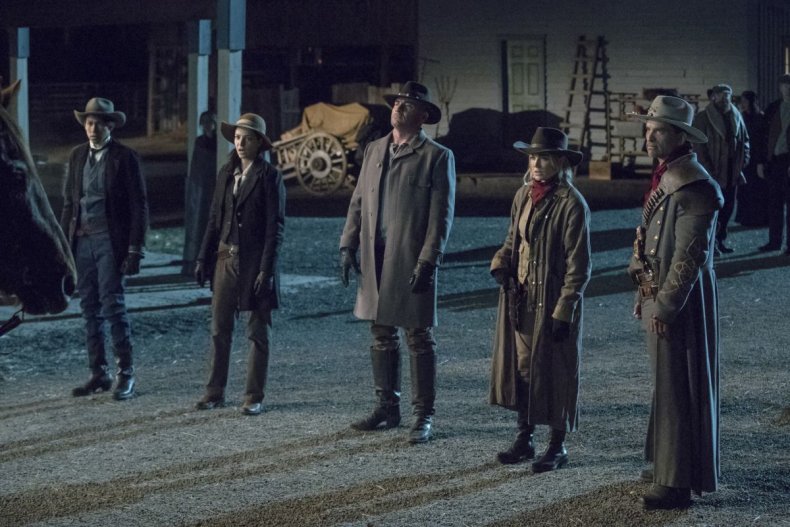 Damien Darhk, who became the host body of Malice, is finally dead. Neal McDonough will be missed, but at least now the Arrowverse has officially avenged Black Canary's murder from Arrow Season 4. A sadder departure is Maisie Richardson-Sellers as Amaya. She returned to 1942 Zambesi in order to keep her granddaughter Vixen's heroic future (as seen on Arrow ) intact. Yet another loss tonight is Rip, who sacrificed himself within the first minutes of the episode to allow the Legends more time to defeat Malice.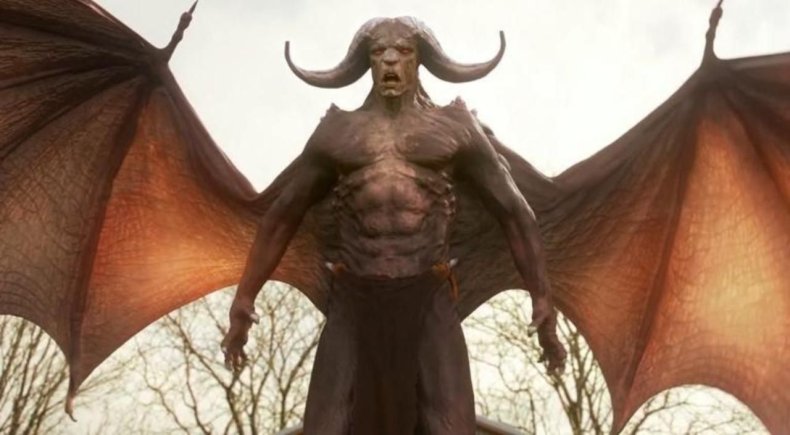 The Legends of Tomorrow season 3 finale closed a lot of story arcs, but also opened doors for Season 4. Sara and Ava, the latter of who was revealed as a clone, are ready to take their relationship to the next level. Constantine is also back on the series for good, crashing the Legends' vacation in Aruba to reveal Malice opened the portal for a host of new magical threats. Before heading back to his own time, Jonah Hex left Zari with his cowboy hat. There's cleary some unresolved chemistry there.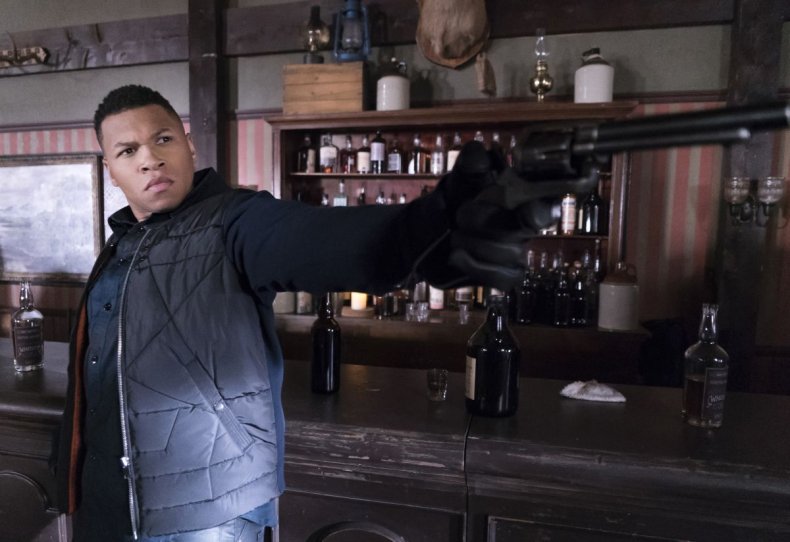 We also found out Jax is now married with a child in Central City, giving us some context into his decision to leave the crew earlier this season. Amaya gifted her second, ex-evil granddaughter Kuasa all the remaining totems. You can't just hand someone a bunch of powerful totems and not address it down the line, so it's safe to say we may be seeing more Kuasa. Before Nora headed off to jail, Ray gave her Damien Darhk's time stone. The artifact allows the ability to teleport through time, so yeah, that's yet another loose end heading into Season 4.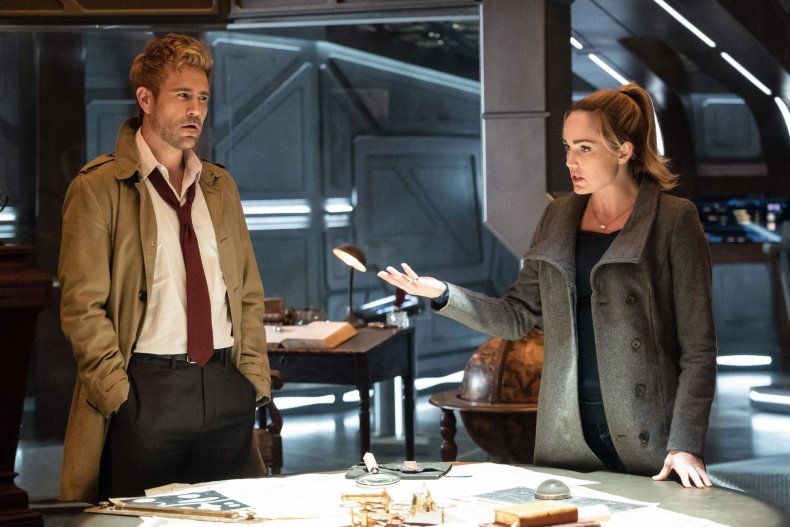 Legends of Tomorrow Season 3 has been a pure joy to watch. As crazy as a lot of these plot elements are, the finale proved there was a cohesive vision. Toy Beebo becoming an actual Blue God who defeated a demon who looked like Steppenwolf with wings is certainly a lot to process. We may not have understood everything, but it all came full circle. It's far from the most polished superhero show, but it's sure as hell the most irresistible. What did you think of the Legends finale? Let us know in the comments.