Legislators, Online Petition Put Pressure on Biden to Support Recurring Stimulus Checks
Congress is gearing up for a battle over a third round of stimulus checks worth $1,400, but 2 million people have a larger relief package in mind—$2,000 payments on a recurring basis.
A petition on Change.org that started last year when former President Donald Trump was in office continues to gather signatures after President Joe Biden took office. Denver restaurant owner Stephanie Bonin, who started the petition, argued in a recent update that a third payment isn't enough to help families struggling because of the pandemic. The measure is unlikely to gather the support needed to pass Congress, but the measure has support from a prominent person in Biden's administration—Vice President Kamala Harris.
In May, Harris joined Senators Edward Markey and Bernie Sanders in introducing a bill that would provide $2,000 monthly checks to individuals with incomes below $120,000. Had their bill passed, it would have been retroactive to March and continued until three months after the pandemic ended.
Bonin called it "huge" that Harris, a "strong supporter" of recurring payments, was in office as the vice president. Sanders also has been given a voice in the Biden administration, albeit not as strong as some of his supporters would like.
Some of Sanders' staunchest allies helped shape Biden's climate change policies, and Biden considered nominating him as secretary of the Department of Labor. However, the president said he and Sanders agreed that the long-time senator needed to remain in Congress because Democrats couldn't risk losing control of the chamber in a special election.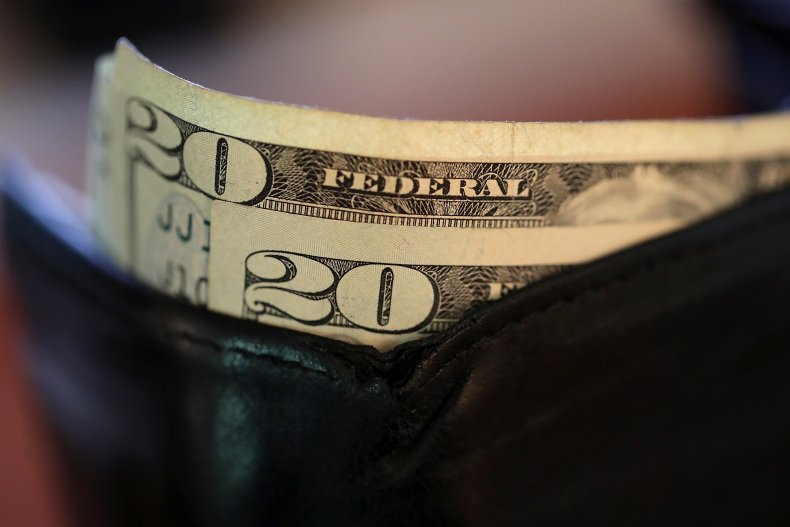 When the senators introduced the legislation in May, Sanders called it Congress' responsibility to make sure working-class families in America receive recurring payments, saying if Congress can bail out large corporations they can ensure Americans have "enough income to pay for the basic necessities of life."
Bonin's petition made Change.org's top 10 list of petitions that changed 2020, an accomplishment she attributed to signatories' support. However, she said the push was not over.
"In the upcoming weeks, I am going to keep asking you to speak up, so we ensure President Biden, Vice President Harris, and the U.S Congress understand that we still urgently need recurring relief for our families," Bonin wrote in an update.
Unlike in March, when Congress came together to pass the Coronavirus Aid, Relief and Economic Security (CARES) Act, it took nine months of partisan fighting to come up with another plan. At the 11th hour, they passed another relief measure that provided a second round of payments worth $600, half of what the payments were under the CARES Act.
Less than two months later, legislators are back at the negotiating table for Biden's $1.9 trillion relief package that includes $1,400 stimulus checks. Republicans are expected to meet with Biden on Monday to discuss a smaller package they believe could pass with bipartisan support, but it would reduce payments to $1,000 and lower the income threshold to $40,000 instead of $75,000.
Biden stressed a need for unity in his inaugural address, while Sanders is open to working with Republicans but doesn't think it's necessary. As chair of the Senate Budgetary Committee, Sanders could take the lead on pushing a package through without Republican support through a process called reconciliation. He told ABC News on Sunday that he believes they have enough Democrats on board to bypass Republicans.
Differences of opinion aside, Sanders told ABC News Democrats are going to back Biden's package, but the president is also facing pressure in the House to support recurring payments. More than 50 Democrats sent a letter to Biden and Harris saying repeat payments would help people meet basic needs, provide racially equitable solutions and shorten the length of the recession.
Newsweek reached out to Sanders for comment about recurring payments but did not receive a response in time for publication.