Lego Begins Releasing Instructions in Braille
Lego will begin releasing building instructions in braille and via audio for visually impaired collectors.
A pilot program using AI technology was launched today, inspired by blind entrepreneur Matthew Shifrin, a longtime Lego fan who had to rely on a friend, Lilya, to write down building steps for him to upload into a braille reader.
"She learned braille to engage with me and support my Lego passion, and then spent countless hours translating Lego instructions into Braille," said Shifrin, who used the makeshift instructions to create Lego models of London Tower Bridge, which required more than 850 pages, and the Sydney Opera House.
"For blind people Lego sets act as miniature 3D substitutes for real-life buildings in lieu of two-dimensional photographs," Shifrin added. "Lego bricks allow me to see things that are impossible to explore by touch."
After Lilya passed away in 2017, Shifrin connected with Lego's Creative Play Lab to make building instructions available to other visually impaired fans using AI software to translate the toy's graphic instructions to text-based descriptions for braille and voice commands. Consumers can listen to audio instructions using their screen reader or with audio provided by Lego, or read the instructions in English using a Braille reader.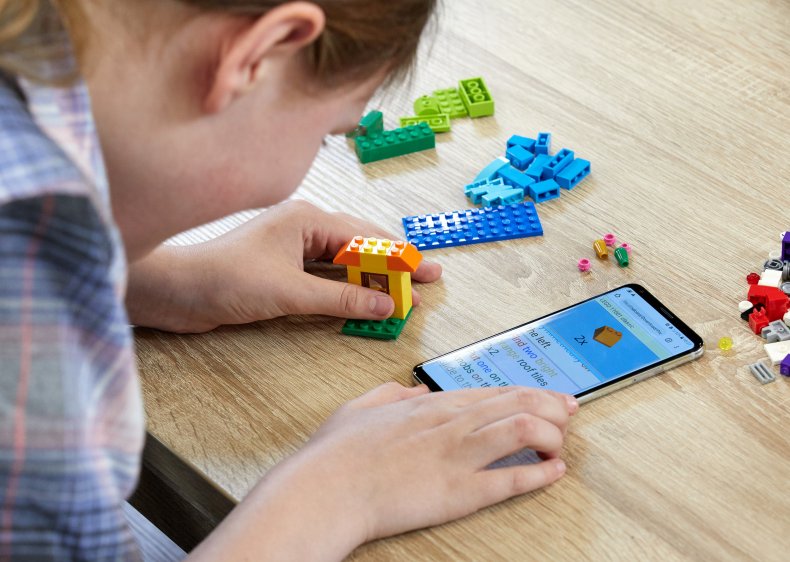 Currently the program offers instructions on building sets from Lego Classic, Lego City and Lego Friends series, as well as "Emmet and Benny's 'Build and Fix' Workshop" from The Lego Movie 2. Depending on consumer feedback, Lego will launch more audio and braille instructions in early 2020.
"This is extremely important for blind children because there aren't a lot of places where we can say, 'Look Mom and Dad! I built this on my own—I did this'" says Shifrin.
"For blind children, we don't have access to what sighted kids are used to. Lego bricks enable us to learn about our environment, to see the world. It is so important because blind kids get left out of a lot of social stuff, especially in elementary school. But Lego building is one of the things we can do."
Lego creative director Fenella Blaize Charity says Shifrin's story illustrates how the iconic building blocks instill confidence, spark creativity and brings people together.
"It has been an honor to work with Matthew, his passion and energy are truly inspiring. But most importantly his project will help visually impaired children around the world experience the same joy of building and pride of creation that all our fans feel."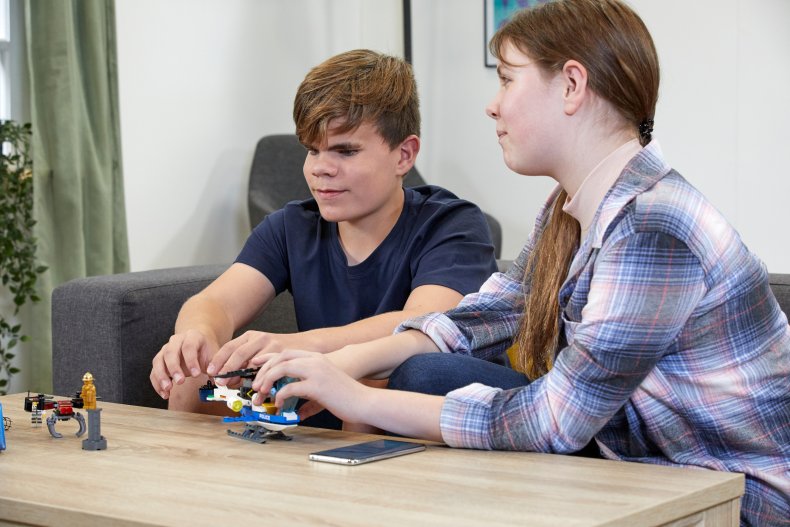 The program comes just four months after the company launched Lego Braille Bricks, which are molded with the same number of studs used for individual letters and numbers in the braille alphabet.
"Lego is a tactile experience, especially when following their model designs," Lego artist Sam Hatmaker, who is sighted, tells Newsweek. "Bringing that experience to as many people as possible is a noble goal—and the logical next step after Lego Braille Bricks."
In 2015, 13-year-old entrepreneur Shubham Banerjee used Legos to create a low-cost Braille printer. He used a Lego Mindstorms EV3 kit robotics kit to construct the device and received $35,000 in seed money from his father, an engineer at Intel, to launch his own startup.