Lego Devastator Star Destroyer Set Includes Tantive IV for Recreation of 'Star Wars' First Shot
On Thursday, Lego announced a 4,784 piece scale recreation of the Imperial Star Destroyer Devastator, best known as the Imperial ship that captured Princess Leia (Carrie Fisher) aboard the Tantive IV at the very beginning of the original Star Wars.
A new addition to Lego's Ultimate Collector Series, the Imperial Star Destroyer includes working details like swiveling guns, a tilting radar dish and Imperial minifigures.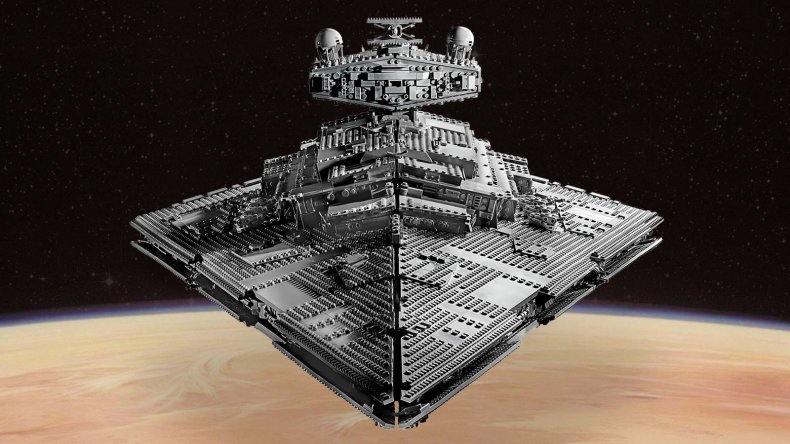 It even includes a scale version of the Tantive IV itself, which looks minuscule in comparison to the immense new Lego set. On its stand, the new Devastator Lego set measures 17 inches high, 26 inches wide and 43 inches in length, making it the second longest Lego set ever released — appropriately, the new Devastator is shorter than the discontinued Lego Executor, a recreation of Darth Vader's immense flagship introduced in The Empire Strikes Back.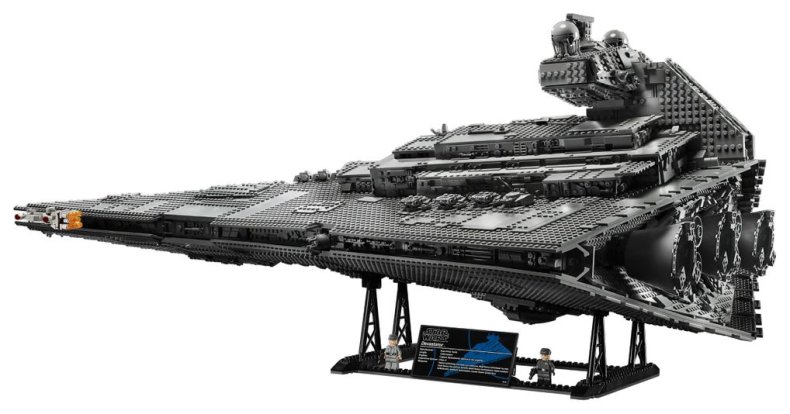 A commercial for the new Lego Devastator emphasizes just how much shelf space the new Star Destroyer set will take up, urging Lego builders to "give in to the Dark Side."
Lego describes the new model as "an icon of the Galactic Empire," placing special emphasis on its role in the opening scenes of Star Wars. Particularly worth noting are the "huge engine exhausts;" one of filmgoers' first indications of the sheer scale of Imperial power at the beginning of the Galactic Civil War. Its fate linked to that of the Empire itself, the Devastator was finally destroyed at the Battle of Endor in Star Wars: Return of the Jedi.
Audiences were introduced to the Devastator in 1977, in the very first shot of Star Wars, after the iconic opening crawl. Above the planet Tatooine, Leia's Tantive IV flees from the Empire with the Death Star plans. But the ship is soon overshadowed by the Devastator entering from the top of the frame.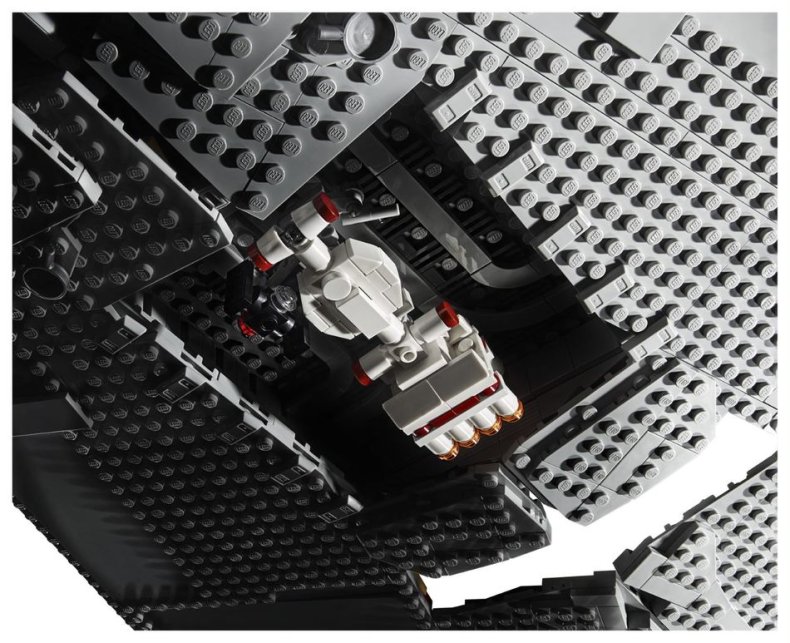 2019 marks the twentieth anniversary of Lego's collaboration with Star Wars. Previous Star Wars sets in the Lego Ultimate Collector Series includes a TIE Interceptor, X-Wing, Death Star II and a motorized AT-AT. While the new Devastator is one of the largest Star Wars Lego models yet (a smaller version of the Lego Devastator was released in 2002), in total pieces it still falls short of the 7,541 piece Millennium Falcon, the largest Lego set ever.
Lego's Devastator Star Destroyer goes on sale October 1 for $699.99. It will also be available early, on September 18, for those enrolled in Lego's VIP membership program.