Lego Feels the Force as Star Wars Boosts Sales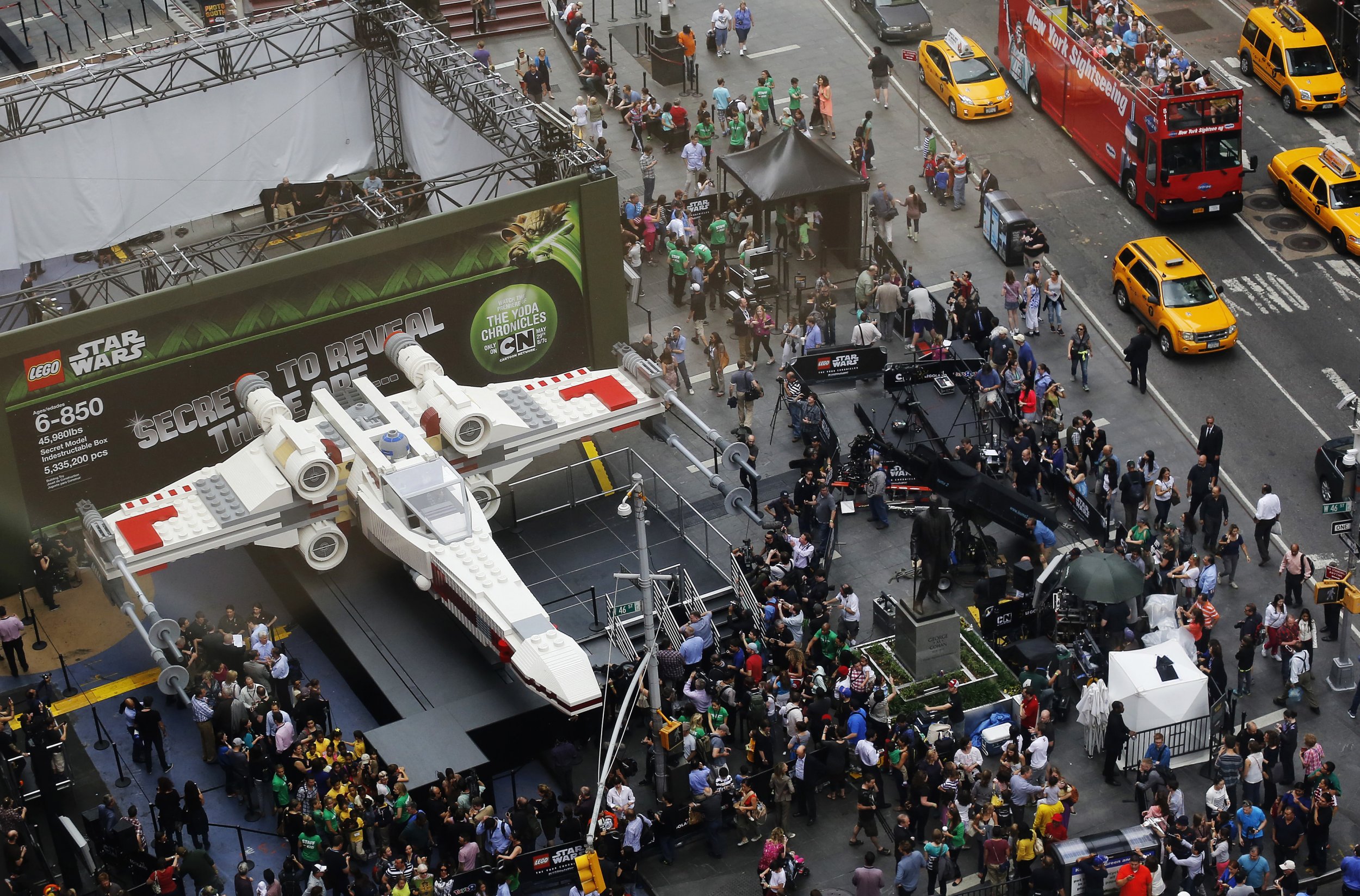 Danish toymaker Lego saw its sales spike by a quarter in 2015, largely due to demand for Star Wars merchandise linked to the film franchise's latest installment, BBC reports.
The Force Awakens, part seven of the Star Wars series, landed in theaters before Christmas 2015 and quickly became a box office hit, taking in $1.9 billion worldwide. Along with tickets, fans also bought the toys, propelling sales of the franchise's merchandise and making Lego's replica of the Millennium Falcon one of the brand's best-selling products for the year.
The only Lego set that sold better than Han Solo and Chewbacca's iconic spacecraft was Elsa's sparkling ice castle from the Disney film Frozen.
According to Lego, the company's sales have grown across the globe, though growth was somewhat slowed in Asia. Still, this did not stall profits, with the company reporting a rise in revenue to 35.7 billion Danish kroner ($5.2 billion ) from 28.5 billion kroner ($4.2 billion) in 2014.
John Goodwin, Lego's chief financial officer, told the BBC that the Chinese market, in particular, continues to generate sales: "Domestically we are still seeing a continual very strong growth and importantly for us the aspiring middle class within China continues to grow, and they are showing a great degree of interest in these great play materials that we think bring a high degree of creativity to those children."