Former Lehigh Student Allegedly Poisoned Black Roommate, Wrote Racist Message In Dorm Room
A former Lehigh University student from China who was already facing ethnic intimidation charges against a black dormitory roommate is now accused of attempted homicide by trying to slowly poison him.
Pennsylvania prosecutors said Thursday that Yukai Yang, 22, allegedly poisoned his Lehigh roommate, Juwan Royal, also 22, whose blood tested positive for the chemical thallium after he reported becoming increasingly sick. Yang, a chemistry major, gained access to the toxic chemical that is colorless, odorless and tasteless. In May, Yang was charged with ethnic intimidation, institutional vandalism and criminal mischief after he scrawled the n-word on a desk in the room he shared with Royal, who is black.
Yang later admitted to Lehigh University police he purchased several chemicals, but with the intent of doing harm to himself should he perform poorly on assignments and exams.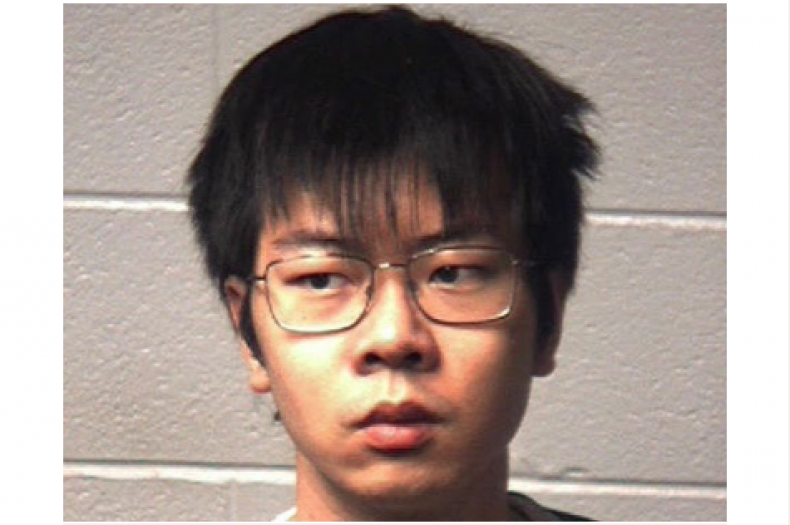 Assistant District Attorney Abe Kassis told NBC News Yang had surreptitiously been slipping the poisonous thallium chemical into Royal's mouthwash, food and casual beverages he'd find unattended throughout their dorm room. In February, Royal told campus police he felt a burning sensation after drinking from a water bottle in his room. Much of the poison was allegedly secretly placed into food and drinks in their shared dorm room refrigerator.
Royal also became increasingly sick back in March with symptoms of dizziness, vomiting and uncontrollable shaking. During questioning about the racist note left in the room, campus police separately confronted Yang about Royal's mysterious sickness. Prosecutors said that much like the slow process Yang was using to poison his roommate, Royal slowly realized what was happening.
"Initially, Mr. Royal was as dumbfounded by this as everyone else, because he believed they had a fairly cordial relationship as roommates," Kassis told NBC News.
Yang is an international student from China who turned himself into police in Bethlehem, Pennsylvania Thursday on charges of attempted homicide, aggravated assault, simple assault and reckless endangerment, Northampton County District Attorney John Morganelli announced.
Yang is no longer enrolled at Lehigh and his student visa has been revoked as he faces the slew of charges related to the alleged poisoning.
"The Lehigh University Police Department has worked closely with the District Attorney's Office on the investigation and will continue to do so," a spokeswoman for the school said in a statement to a local NBC affiliate. "From the outset, our concern has been the health and safety of the victim of these alleged behaviors and, as such, Lehigh staff and faculty have been providing support, services and assistance."