How the Spanish Press Reacted to Leicester City's Champions League Exit Against Atletico Madrid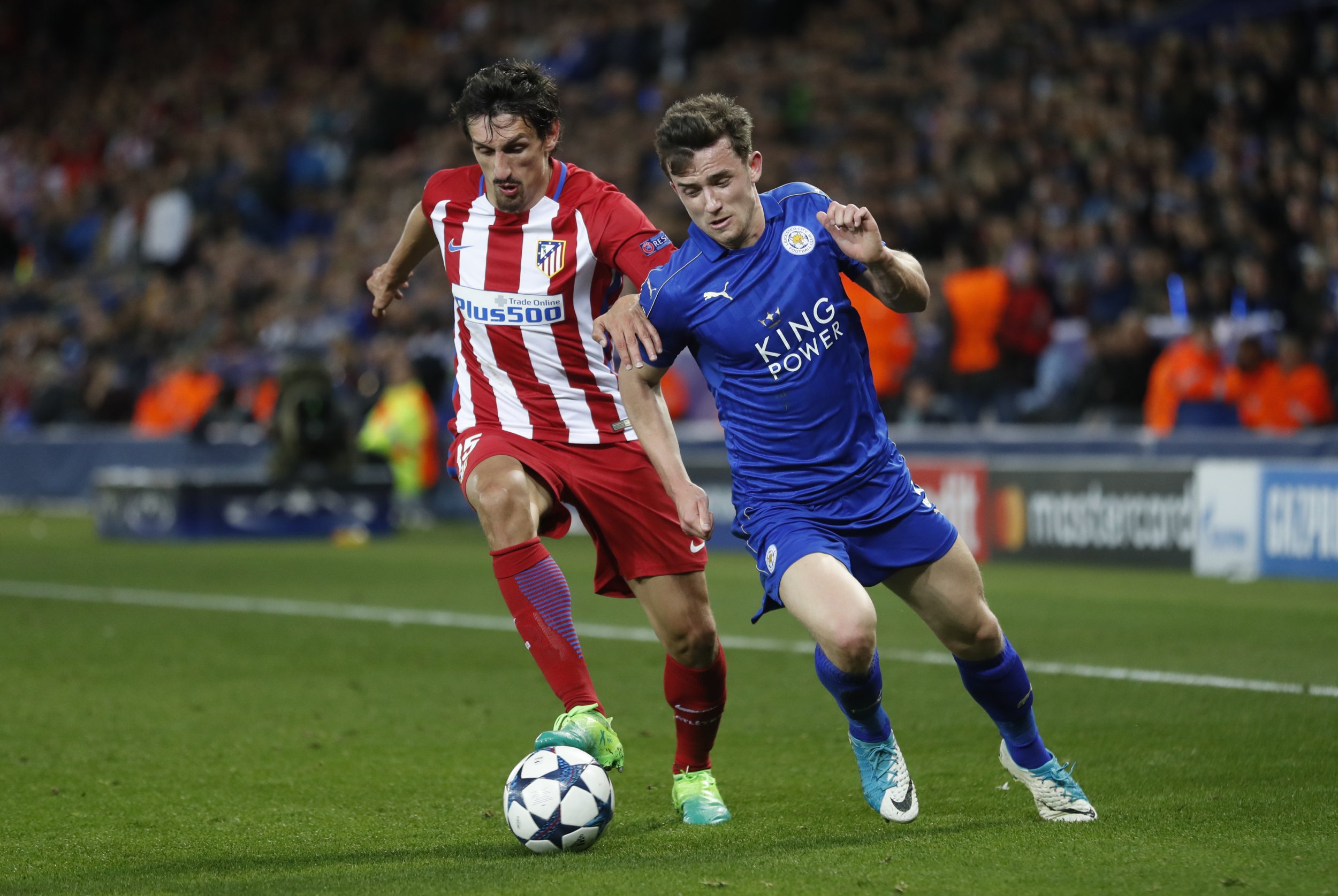 Leicester City's Champions League adventure ended on Tuesday evening, as Atletico Madrid advanced to the semifinals with a 1-1 draw at the King Power Stadium.
Craig Shakespeare's side had lost the first leg in the Spanish capital 1-0 and the tie appeared finished on 26 minutes when Atletico midfielder Saul Niguez headed past Kasper Schmeichel to give Diego Simeone's side a 2-0 aggregate lead.
But Leicester roared back in the second half, equalizing through Jamie Vardy and outshooting Atletico 17-2 in those 45 minutes.
As English football's last participant in this season's Champions League bowed out, Newsweek looks at how the Spanish press reacted.
"Leicester did not consider itself finished until the final whistle.
"Fortunately for Simeone's boys, Leicester gave away the first half. Okazaki was lost between Atletico's lines and Vardy could hardly head a ball before coming up against Godin and Savic or Gimenez.
"After the resumption, Shakespeare put Chilwell in the side and he alone changed the image of the encounter. He encroached on Oblak's area, faced up Savic and was the protagonist in two Vardy chances that came to nothing."
"The English never dropped their shoulders. Not when Saul Niguez put Atletico 1-0 up in the first half and Leicester had to score three to achieve its dream. Atletico suffered, but it was unthinkable that they would not, at some point, in a Champions League quarterfinal. They are among the best four in Europe. Again."
"Shakespeare made two changes in the second half, Chilwell for Benalouane, his shakier defender, and Ulloa for Okazaki. Atleti had pricked the dream and Leicester needed three goals to overturn the inevitable. While Griezmann was mistaken looking for Carrasco when should have finished off an impeccable piece of play, the Englishmen's football became direct.
"The siege began, nails were bitten, this was Leicester's time. A Mahrez shot that went high. Another goal, almost, for Vardy. A rain of shots on Oblak."
"In front of Atletico stood the English champion … Leicester put all its heart into the game. But it was not enough to surprise one of the world's best defensive teams.
"Since the conclusion of the first leg at the Vicente Calderon, Leicester had convinced its fans that this miracle was possible. Nothing could have been further from reality."