Tickets for Leicester City's Final Home Game On Sale for $21,400 a Pair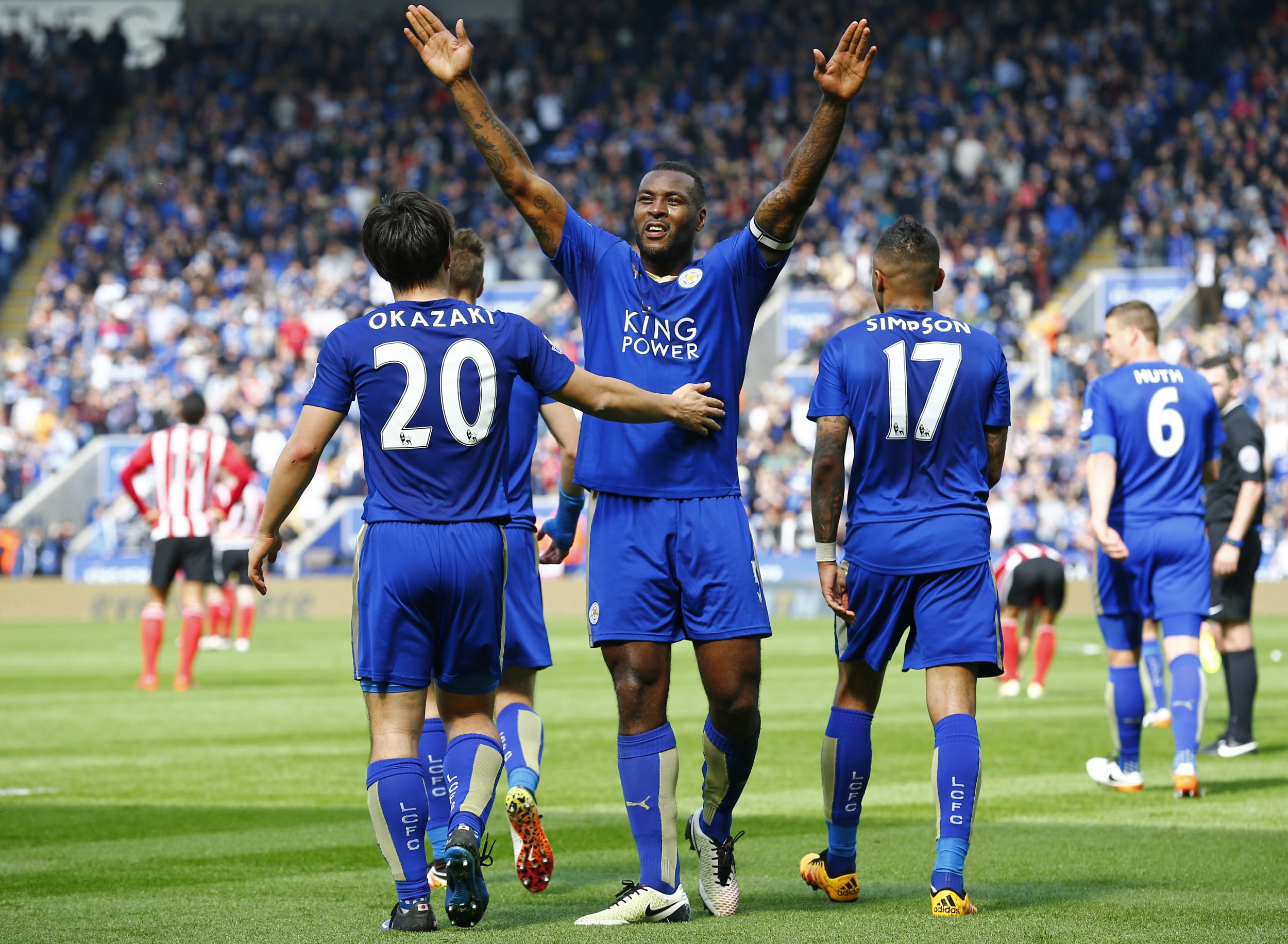 Leicester City is on course to complete one of the biggest upsets in football history, but some fans are being priced out of the fairytale finish, the BBC reports.
The team is set to finish top of the English Premier League, the most watched sporting championships in the world, after only being promoted to football's top tier in 2014. With only five matches to go and the Foxes still seven points clear at the top of the table, Leicester has been tipped for the upset of the century.
While only three years ago Leicester was struggling to fill its King Power stadium's 32,000 capacity, resale tickets for what could be their historic title run-in have skyrocketed.
According to BBC Sport, tickets for Leicester's final home game against Everton next month are being offered for £15,000 ($21,400) a pair via resale websites.
The May 7 match, which could see the Foxes become champions in front of their own fans, sold out in 90 minutes on Monday. Within hours, individual tickets appeared on resale sites at hugely increased prices, some individual tickets being advertised for more than £3,000 ($4,200) each. A pair of tickets rose to as much as five times that price.
The team's underdog story, their inexpensively set-up squad, and moves such as the club giving free doughnuts and beer to fans for the owner's birthday, have made the team hugely popular with neutral observers.
Leicester has told local press that it would "take action against any ticket touting" or attempts to "resell tickets above face value" after the Everton match sold out so quickly.
The team has already booked its place in the UEFA Champions League, Europe's top football club tournament, next year. They need three more wins to put the Premier League titles out of nearest rivals Tottenham's reach and are set to finish the season at Stamford Bridge against reigning champions Chelsea on May 15.