Leicester City: Fans Celebrate As the Foxes Become Champions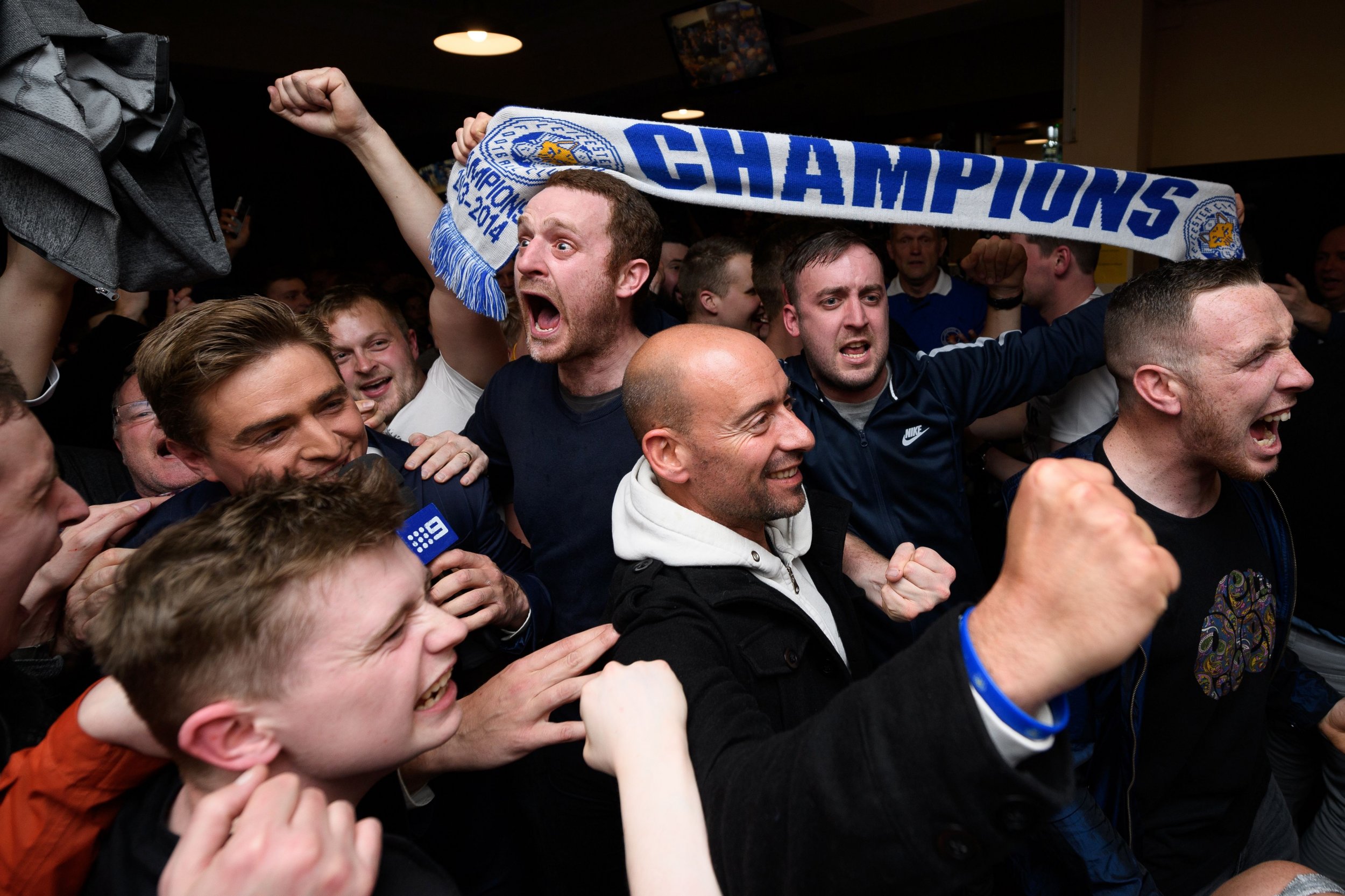 Jubilant supporters of Leicester City took to social media to celebrate the confirmation of the Foxes as Premier League champions.
In a surprise result, Chelsea's 2-2 draw with Tottenham Hotspur on Monday handed Claudio Ranieri's side the crown, prompting pundits to throw around phrases like "David and Goliath" and "football's biggest fairytale."
Gary Lineker, the former Leicester City striker, took to Twitter to show his shock and glee after his boyhood club won the title.
Jamie Vardy, the Foxes striker and Professional Footballers' Association (PFA) Player of the Year, used social media to poke fun at Harry Kane, the Tottenham forward. After Kane posted an image of lions to his Instagram, suggesting Spurs would hunt down the Foxes, Vardy posted an image of Mufasa from The Lion King to show the lions had lost the fight.
Former Leicester midfielder and now television and radio pundit Robbie Savage described the title as the "greatest achievement in British sport."
The official Twitter account of the club simply posted "Leicester City. Champions of England," along with an image of the trophy.
Leicester City players had been watching the title decider between Chelsea and Spurs at Vardy's home, and club captain Wes Morgan posted a video of the celebrations that erupted.
Niall Horan, member of pop supergroup One Direction and a football fan, took to Twitter to congratulate the new champions of England.
Even the prime minister got involved, congratulating the Foxes for the "thoroughly deserved" Premier League title.
And TV talk show host Piers Morgan, an avid Arsenal fan, showed his appreciation of Leicester's inspiring tale.