Lele Pons Falls Backwards Through Window in Dance Routine Viral Video
Internet celeb Lele Pons has boogied her way right through a glass door while creating a new TikTok video.
The social media star is seen twerking to the song "Culo" by Jose De Las Heras X Ghetto Flow before moving backward, smashing through a vertical windowpane and landing in a heap on the floor covered in glass.
The filmmaker of the snippet shouts "oh, sh**!" in the background.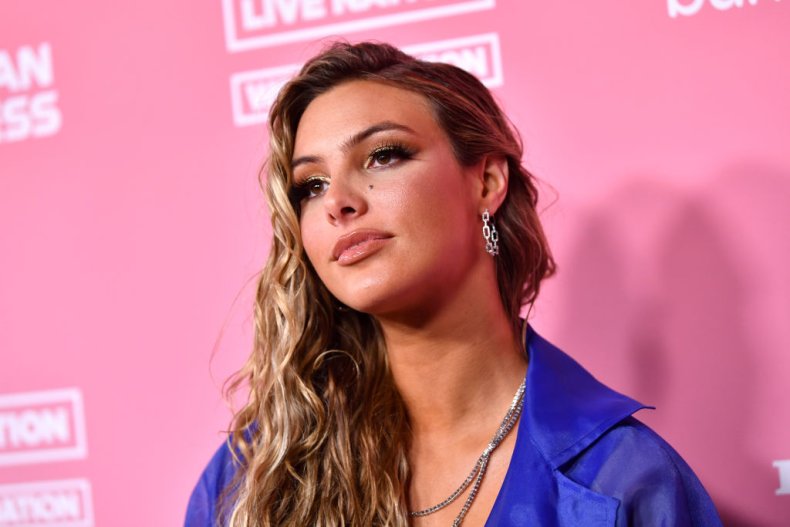 In the comments below her Twitter post, legions of followers are both concerned and perplexed by the video. Some discussed whether it might be a publicity stunt. "Are you okay?' asked followers like Saqqara Forte. Other Twitter users like Jennifer Orellana were skeptical. "At this point literally everyone knows that's all her stuff is planned and fake," she Tweeted.
Pons is presumed to be injury-free, having posted the dance video this morning.
Chinese video-sharing platform TikTok is a popular social media platform that allows people to make short clips of everything from cute animals to their mini-performances and bizarre everyday humorous occurrences.
Born in Caracas, Venezuela, 23-year-old Lele Pons now lives in Los Angeles. She has more than 40 million followers on Instagram and nearly two million on Twitter. Pons' internet fame has led to her launching a jewelry line, releasing an autobiographical novel and taking on acting parts in MTV's show Scream and YouTube rom-com We Love You. In 2019, she co-presented the 19th Annual Latin Grammy Awards.
Other people to make an impact on social media include 15-year-old Charli D'Amelio from Norwalk, Connecticut, dubbed the "reigning queen of TikTok" by the New York Times, with 43 million followers. D'Amelio went viral with her dance 'The Renegade' to "Lottery" by rapper K-Camp.
Meanwhile, 19-year-old Addison Easterling from Lafayette, Louisiana, has more than 31 million followers on the TikTok platform and also been made famous by her watchable dance snippets.
TikTok was launched in 2017 to markets outside China, it allows its account holders to create videos ranging from 3 to 15 seconds long, or looping videos of up to 60 seconds. In 2019, TikTok was ranked the number one most downloaded app on Apple's App Store.
The app has recently run into potential legal issues around music copyright. Music is often uploaded to dancing and lip-syncing videos on TikTok without the appropriate licenses. Many artists do not get paid royalties for their music being feature on TikTok videos.
In China, where the TikTok app originated, the enforcement of copyright laws differs greatly. Previous reports from the International Federation of the Phonographic Industry (IFPI) have claimed that China has one of the highest levels of unauthorized music sales in the world.