Cheers to Lemmy Kilmister, the Late Motörhead Frontman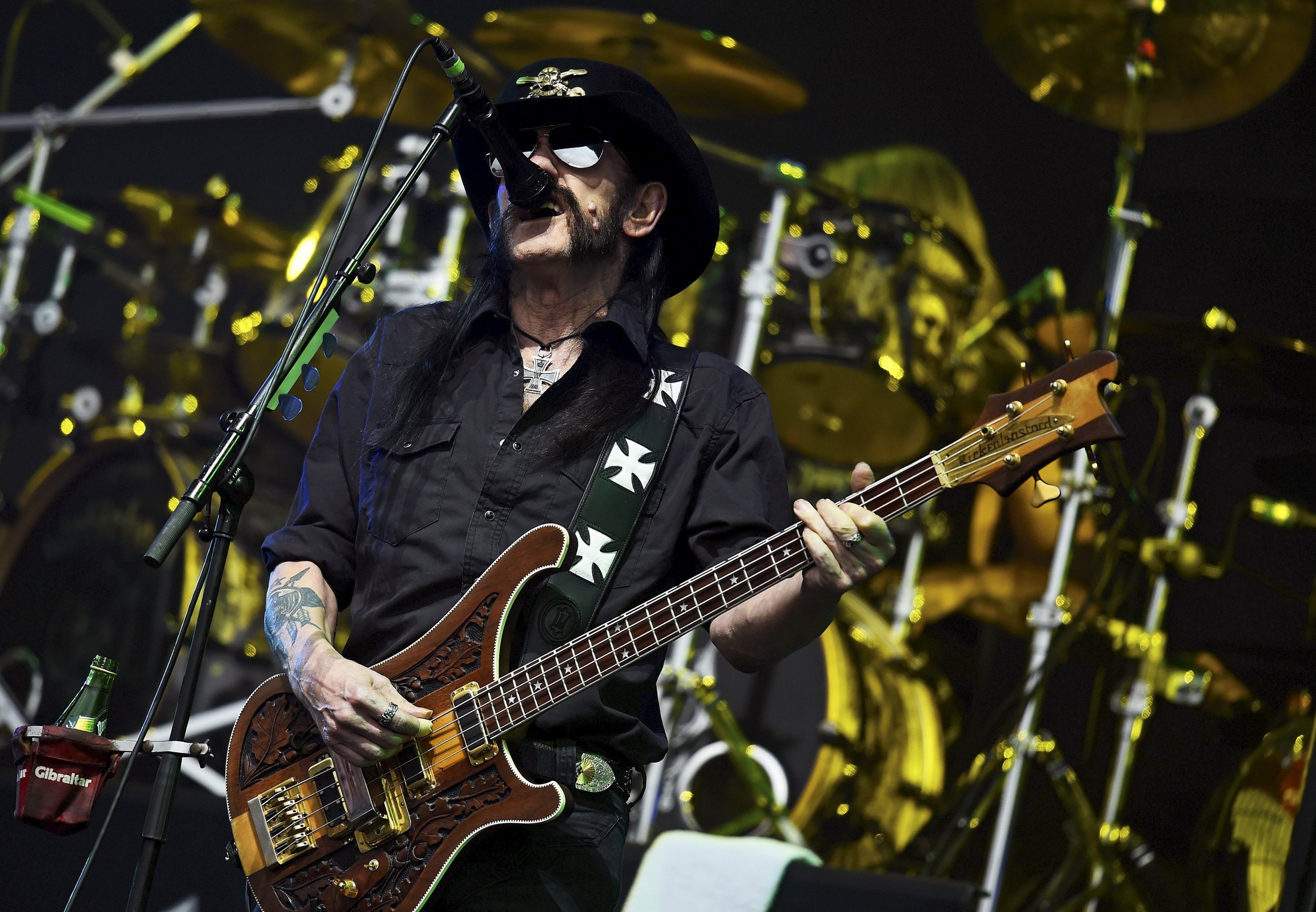 The snarling, singular Lemmy Kilmister, the frontman of the band Motörhead and former Hawkwind member who died in late December after a battle with an aggressive form of cancer, is being laid to rest Saturday at the Forest Lawn Memorial Cemetery in Los Angeles.
Via their Facebook page, Lemmy's bandmates have asked fans to stay away from the funeral itself (due to a lack of space), but they set up a YouTube stream and invited people to pay virtual respects to the boundary-breaking icon during the funeral.
"We want you ALL to be a part of this," they wrote. "So wherever you are, please get together and watch the service with fellow Motörheadbangers and friends. Go to your favorite bar, or your favorite club, make sure they have access to an Internet connection and toast along with us. Or simply invite your pals around and celebrate Lemm's life at home."
The service will be livestreamed between 3 p.m. and 4:30 p.m. Pacific time.
The celebration will continue along the Sunset Strip in Los Angeles, with memorials at the Roxy and the Whisky a Go Go and the central celebration at Lemmy's favorite joint, the Rainbow Bar and Grill, which is holding a 12-hour memorial service for the rock and roll legend, reports Rolling Stone.
Lemmy, who died a few days after his 70th birthday, was known for his free-wheeling panache as a frontman, his virtuosity at throttling bass and especially for his appreciation of a good party. The mutton-chopped maestro was said to be a vivacious character, and the outpourings of grief have rolled in from former friends and collaborators, including Ozzy Osbourne and Kiss's Paul Stanley.
"Have a drink or few. Share stories," the band wrote in a statement upon Lemmy's death. "Celebrate the LIFE this lovely, wonderful man celebrated so vibrantly himself. HE WOULD WANT EXACTLY THAT."