Girl Sets Up Lemonade Stand to Buy Body Armor for Police Dogs
Ten-year-old Josie Larson of Monticello, Minnesota, used her lemonade stand to raise more than $1,600 for her local police department to buy body armor for working dogs.
In August, Josie was watching a television show about police dogs when she saw a tragic story about a canine who was stabbed in the line of duty while protecting its handler, according to KCCO.
She was so moved by the sad story that she decided to set up a lemonade stand in front of her house and allocate all of the proceeds to purchasing dog body armor for her local police department.
This wouldn't be the first time the busy kid has helped her community. In years past, she's sold home-baked goods to benefit homeless shelters and the local children's hospital. Larson's mother Amy told the station that the young girl has "a passion for helping people."
According to Hometown Source, Josie reached out to the Monticello Police Department and learned that a new safety vest for dogs costs about $1000. The department has two on staff, Chase and Vader, but Chase had already been given a vest a few years ago.
Working from a card table in front of her house, Josie sold lemonade, cookies and donuts to locals who wanted to help out the hard-working dogs. When people outside of the Monticello area wanted to pitch in, her mother set up a GoFundMe so they could donate remotely.
The final sale of a $200 glass of lemonade put her over the goal, and she presented a check to the police department with the extra money being used for supplies like bite sleeves, leashes and balls.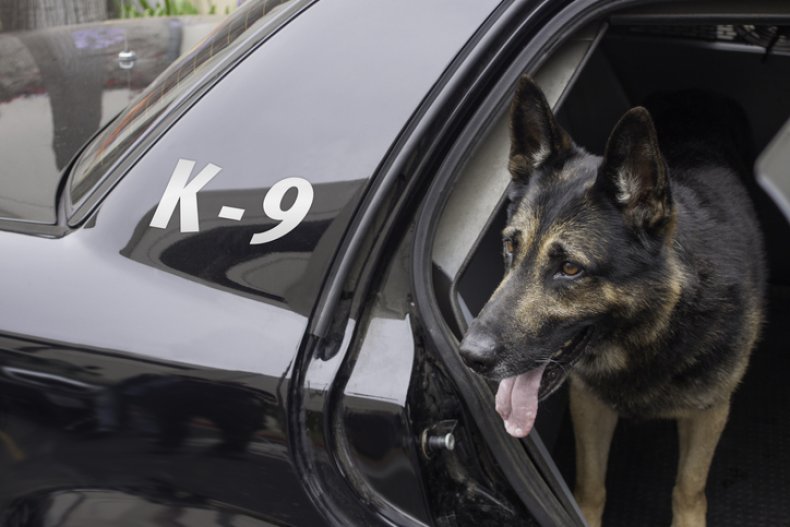 Wright County Sheriff Sean Deringer had warm words for the project, saying "It's amazing that we have this 10-year-old girl who recognizes the need throughout the community for officer safety and K-9 safety."
The Larson family has a long-standing love of dogs, as they have previously fostered animals through their local shelter. Josie told WCCO "It's important to keep our K-9s and our officers safe."
Police have turned to many unusual sources to raise money for K-9 equipment. The Stoughton, WI department hosts an annual "dog swim" at a local beach, where residents can pay $10 to let their canine companions paddle around in the water. Those donations go to supplies for narcotics sniffing dog Ole, according to News 3.
Brownsville, Kentucky, boy Brady Snakovky was also stirred to action by a TV show featuring police dogs, and in 2018 he started Brady's K-9 Fund, which has raised nearly $90,000 to date to purchase protective vests for police dogs in need around the country.