Was Donald Glover Tokenized on 'Girls'? Lena Dunham Worried He Was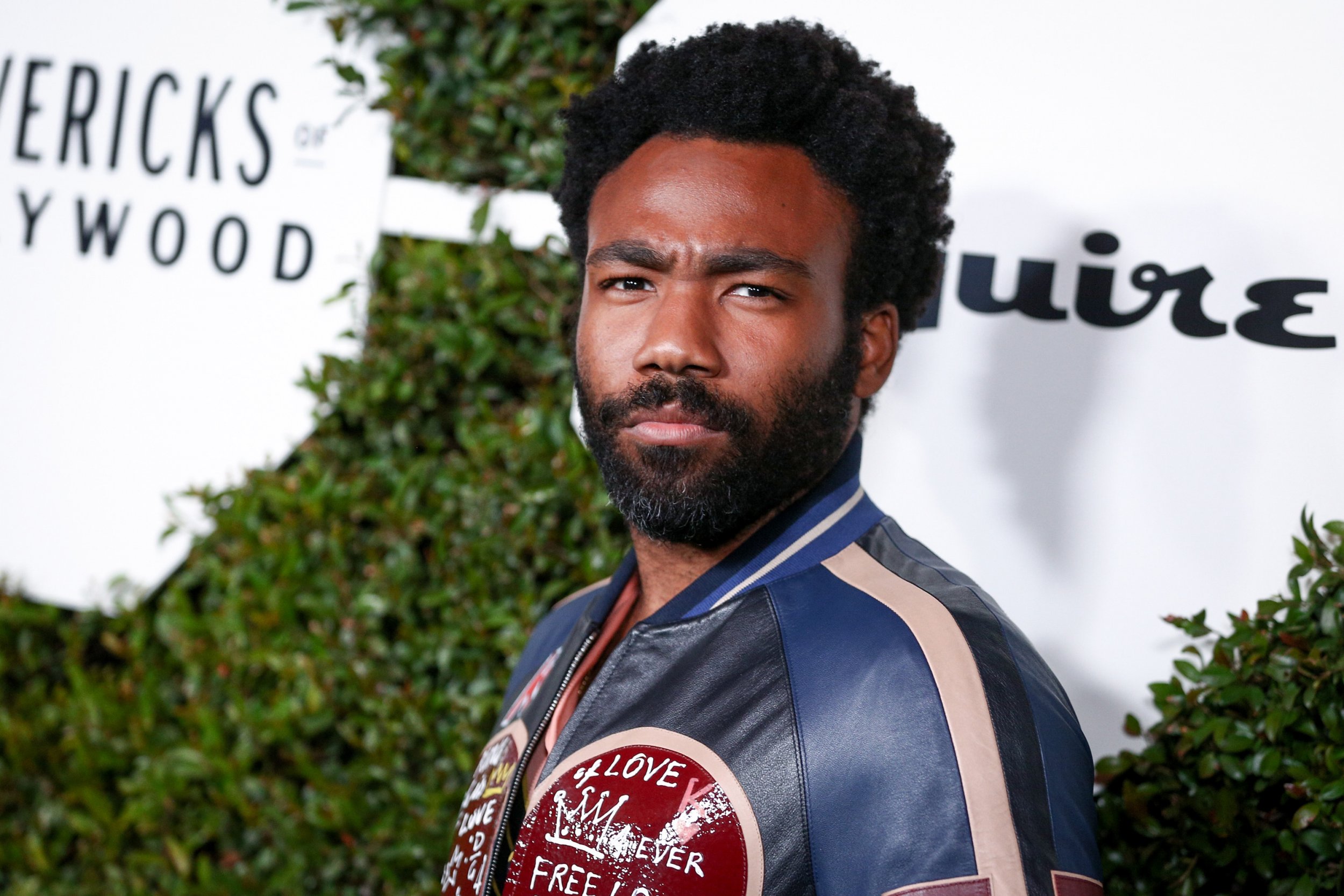 Lena Dunham said she reached out to Donald Glover to make sure she didn't "tokenize" him during his two-episode stint on her HBO show Girls.
Glover played Sandy, a black Republican and boyfriend to Dunham's Hannah Horvath, at the start of the show's second season in 2013. In a New Yorker profile of Glover, Dunham is quoted as saying that most of his moments were improvised. "Every massive insult of white women was one hundred per cent him," she joked.
In Glover's second and final episode, the pair's' characters quickly parted ways largely due to Hannah's selfishness. However, Sandy took the opportunity call her out on her whiteness in one of the show's most famous Hannah take-downs—and, again, the Sandy's words were all Glover: "'Oh, I'm a white girl, and I moved to New York and I'm having a great time,' and, 'Oh, I've got a fixed-gear bike, and I'm going to date a Black guy and we're going to go to a dangerous part of town.'"
Newsweek subscription offers >
After that explosive scene, Dunham reached out to Glover. "I e-mailed him to say 'I hope you feel the part on Girls didn't tokenize you,' and his response was really Donald-y and enigmatic: 'Let's not think back on mistakes we made in the past, let's just focus on what lies in front of us.'"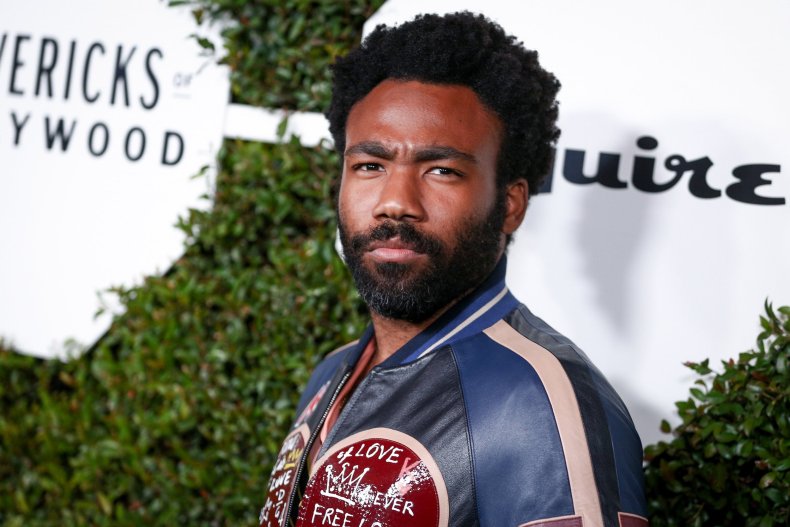 Early in its run, Girls came under fire for a lack of diversity, and casting Glover was perceived as tokenism by many. In later seasons, the show was further criticized for using actors of color as plot devices or non-essential background characters. However, Dunham insisted her decision to bring Glover on board had nothing to do with his race. "We cast Donald because of a love of his work," she told Vulture at the time. "But having such a conscientious person with so many particular opinions on the topic, it seemed only correct that we should play around together on that."
Despite Glover's vaguely negative response to Dunham's email, she has nothing but praise for the 33-year-old actor, who went on to create one of the most original and critically-acclaimed shows currently on TV, FX's Atlanta. "At least 20 people have told me, 'I'd like to make something like Atlanta," she told The New Yorker. "And I say, 'Oh, you mean a show that toggles between painful drama and super-surrealist David Lynch moments to take on race in America?' That's not a genre—that's Donald."
Was Donald Glover Tokenized on 'Girls'? Lena Dunham Worried He Was | Culture