Lena Dunham Defends Jordyn Woods Amid Rumors Tristan Thompson Cheated on Khloé Kardashian With Kylie Jenner's Best Friend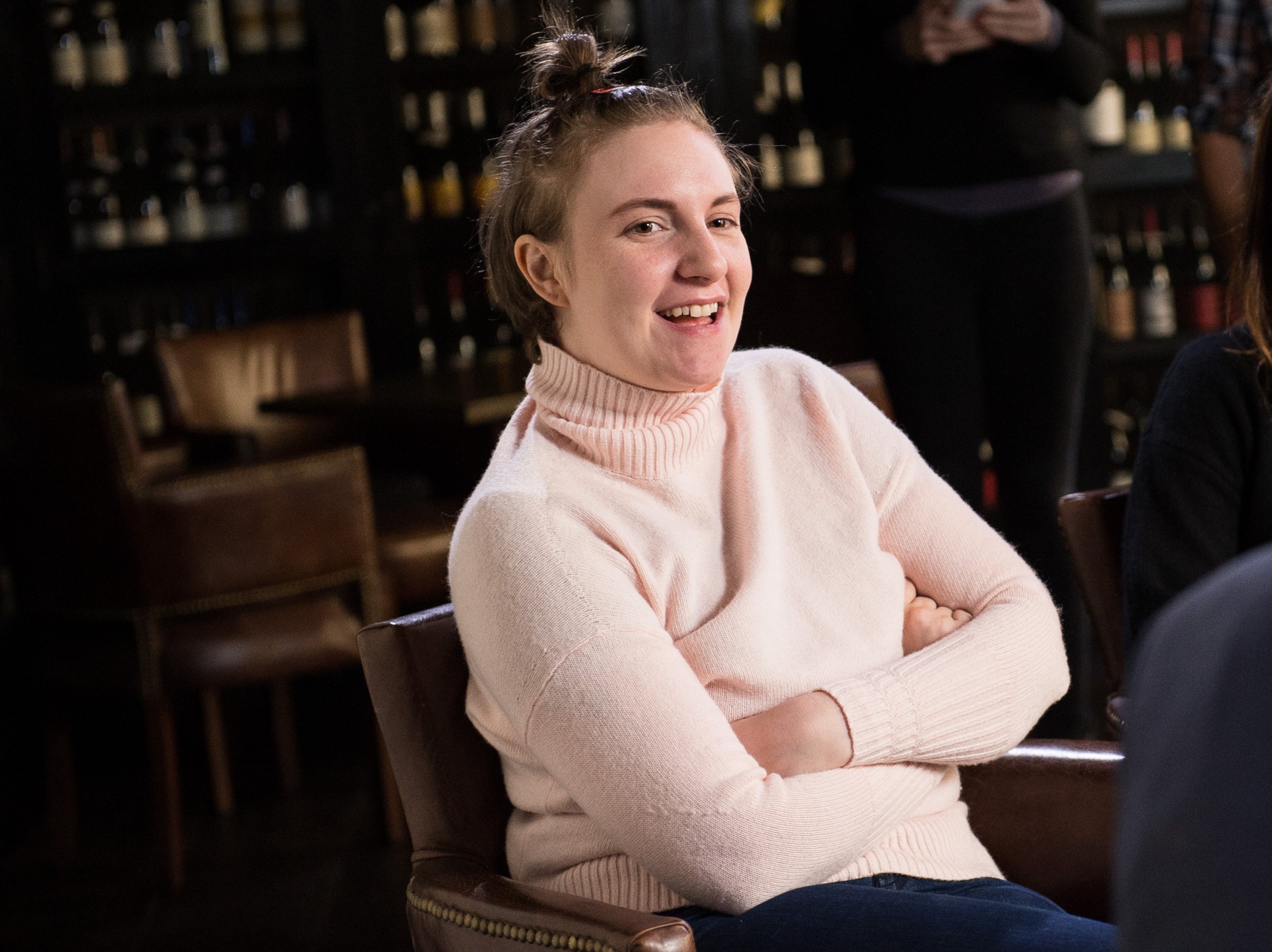 Jordyn Woods might be on the outs with the Kardashians and Jenners, but it seems she might have Lena Dunham. The Girls creator tweeted Tuesday about the viral rumor that Woods had a fling with Cleveland Cavaliers Tristan Thompson, Khloé Kardashian's boyfriend and father of 10-month-old daughter True. It's an issue for the whole family since Woods is Kylie Jenner's best friend and business partner. She also appeared on ads for Kardashian's Good American clothing website but was removed after the cheating rumors surfaced.
"Can you imagine if who you'd made out with when you were 21 had massive public shaming consequences?" Dunham, 32, tweeted.
Almost immediately after posting the tweet, fans were quick to react to Dunham's comments.
One commenter called Wood's actions "a betrayal" while accusing the actress of targeting the Kardashians.
"I'm not coming for the K's! I love and respect them. It's just A LOT of media attention on a very young girl's sexual choices and my heart aches when I see that," Dunham added.
Woods posted live video of herself on the set of Red Table Talk on Instagram, a Facebook Watch Talk Show hosted by Jada Pinkett Smith which is scheduled to air on Friday, according to People magazine.
According to the actress, if the legal drinking age is 21, then the "legal" age to appear on television should be 26 years old. "Just weighing in on the important national issues!" Dunham added.
Dunham compared Wood's rumors with her own experience. She remembered kissing her friend's crush when she was 21, saying the shame was "enough of a consequence" and that nobody cut the prices of her eyeliner brand as a result.
Last week, Jenner reduced the price of the lip kit "Jordy," named after Woods, from $27 to $13.50, which sold out two days after the news. The two have been close friends since 2013 and lived together before the incident.
Khloé, Kim and Kourtney Kardashian have all unfollowed Woods on Instagram.
Thompson has a history of cheating on Kardashian. Days before the birth of their first child, photo and video evidence surfaced showing the Canadian basketball player with another woman. Kim famously stuck her tongue out at him behind his back while in the delivery room when Khloé was giving birth to True in April.
Khloé hasn't addressed the cheating rumors directly, though she's shared various cryptic messages on Instagram stories, hinting that she kicked Thompson to the curb. She also liked a comment from a fan that said the Kardashians were "smearing" Woods's name.
"She slept with Khloé's baby daddy, and they haven't even publicly said ONE bad thing about her, just unfollowed her, so how is that the Kardashians fault?" the fan wrote. "Jordyn smeared her OWN name!"