Lena Dunham Commits 'Hipster Racism' And #MeToo Hypocrisy, Lenny Writer Zinzi Clemmons Says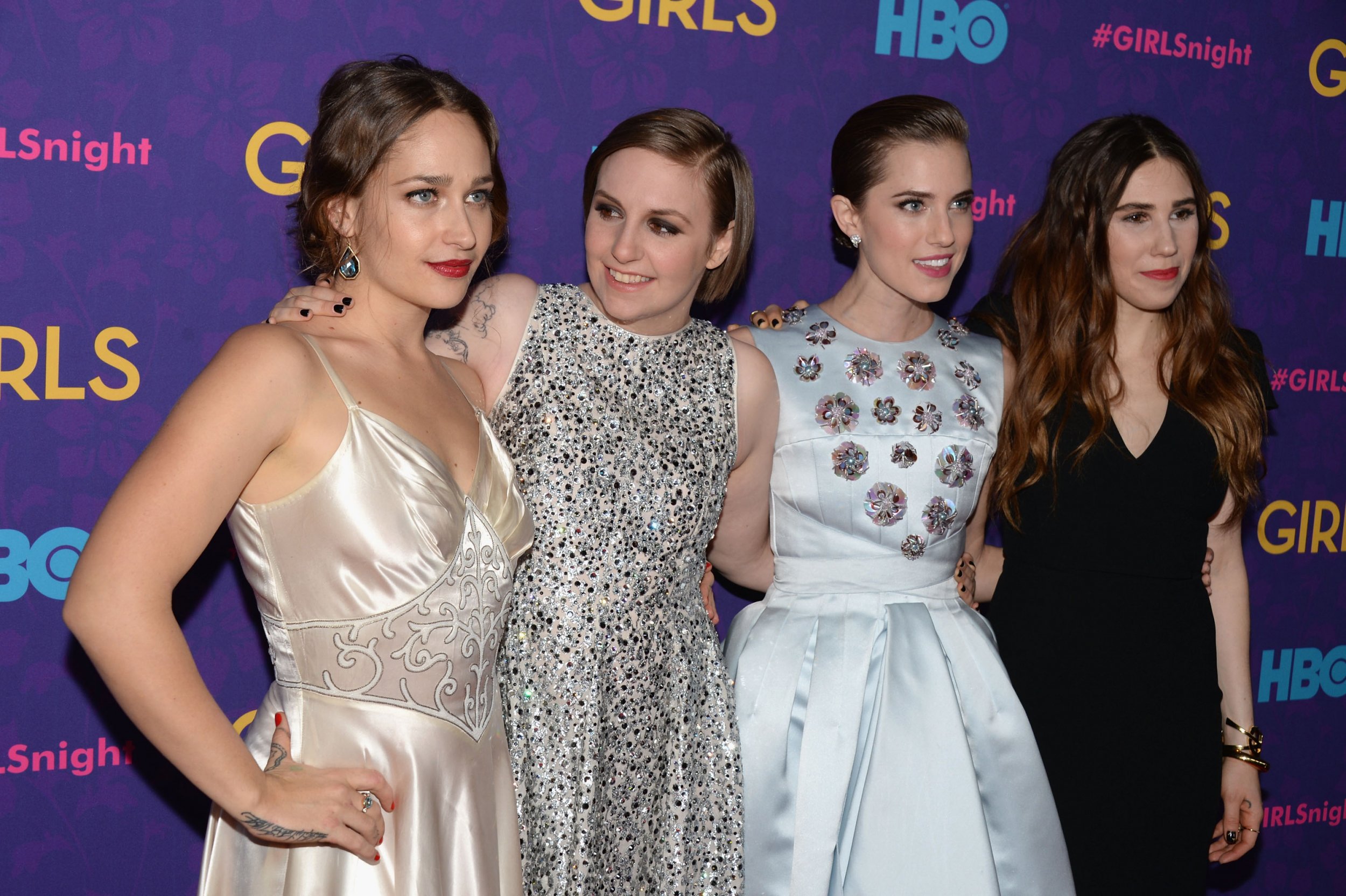 Lena Dunham and her creative colleagues are guilty of "hipster feminism," a writer said Saturday in a post announcing her furious exit from the "Girls" creator's feminist newsletter.
Novelist Zinzi Clemmons accused Dunham of being a racist in woke clothing, and said she is hypocritical for defending a "Girls" writer accused of sexual assault even as she posits herself as a feminist leader.
Clemmons, who has written for Dunham's Lenny newsletter, said she could no longer bring herself to work for the outlet because of Dunham's alleged disrespect for women of color.
"She cannot have our words if she cannot respect us," wrote Clemmons, who is black.
Clemmons said she "ran in the same circles" as Dunham and "Girls" star Jemima Kirke while studying at Brown University in the mid-2000s. Kirke attended the Rhode Island School of Design while Dunham, a childhood friend, went to Oberlin College in Ohio.
She said Dunham and the women in her circle — who she calls " wealthy, with parents who are influential in the art world" — were notorious back then for "their well-known racism."
"I'd call their strain 'hipster racism', which typically uses sarcasm as a cover , and in the end, it looks a lot like gaslighting--'It's just a joke. Why are you overreacting?'" Clemmons wrote.
She called out Dunham for supporting "Girls" writer Murray Miller last week after actress Aurora Perrineau accused him of sexual assaulting her in 2012 when she was 17. Dunham stood by Miller even after supporting the #MeToo campaign against powerful abusers and harassers and shaming people on Twitter for not believing women accusers.
Clemons called on other Lenny writers to follow her out the door in protest.
"Let's hold Lena accountable, and to me that means sacrificing some comfort and a little bit of cash, in this moment," Clemmons wrote.
Dunham did not directly respond to Clemmons' post. But hours after it went up, she posted an apology for her public defense of Miller.
"I never thought I would issue a statement publically supporting someone accused of sexual assault, but I naively believed it was important to share my perspective on my friend's situation as it has transpired over the last few months," Dunham wrote in a statement she put on Twitter.
"I now understand it was absolutely the wrong time to come forward with such a statement and I am so sorry."
She gave no indication, though, that she has changed her mind about Miller's innocence.
Dunham, who rarely goes a few months without some sort of public apology, has long been accused of racial insensitivity. "Girls" drew criticism for most of its six-season run for featuring few non-white characters in a show set in modern day Brooklyn. In a Lenny Q&A last year, Dunham baselessly accused New York Giants player Odell Beckham, who is black, of silently judging her looks and ignoring her at the Met Gala. In the ensuing uproar, black commentators and Twitter users accused Dunham of projecting racial stereotypes onto Beckham, who had never spoken with her. Dunham later apologized.