Lena Dunham Posts A Nude Instagram Photo to Benefit Women's Rehab Center
Actress Lena Dunham took to Instagram on Wednesday to post a nude photo with the goal of spreading awareness about recovery from substance abuse.
In the photo, the Girls star is sitting naked, looking over her shoulder at the camera, in what appears to be a field in Wales. Her tattoos near her shoulder, on her back, her side and her leg are visible.
"Any negativity that comes your way is just an excuse to love yourself even more, right? Comment below with a reason you love yourself. I'll go first: I'm a sober accountable adult who still loves to get naked," wrote Dunham. "For every comment in the next week, I'll be donating a dollar to @FriendlyHouseLA, a residential program for women recovering from substance and alcohol addiction. So guys, be liberal with your self-praise…"
In an interview last October with Dax Shepard on his podcast, Armchair Expert, 33-year-old Dunham revealed that she was six months sober after battling an addiction to anti-anxiety prescription drug Klonopin, also known as clonazepam.
She began taking the drug—a tranquilizer of the benzodiazepine group that calms the organs of the nervous system and can be used to treat seizure and panic disorders—to treat her anxiety.
"I was diagnosed with pretty serious PTSD," said Dunham. "I have a few sexual traumas in my past, and then I had all these surgeries, and then I had my hysterectomy after a period of really extreme pain."
The actress and show creator told Shephard that she began taking the pills excessively, without imposed limitations from her healthcare providers.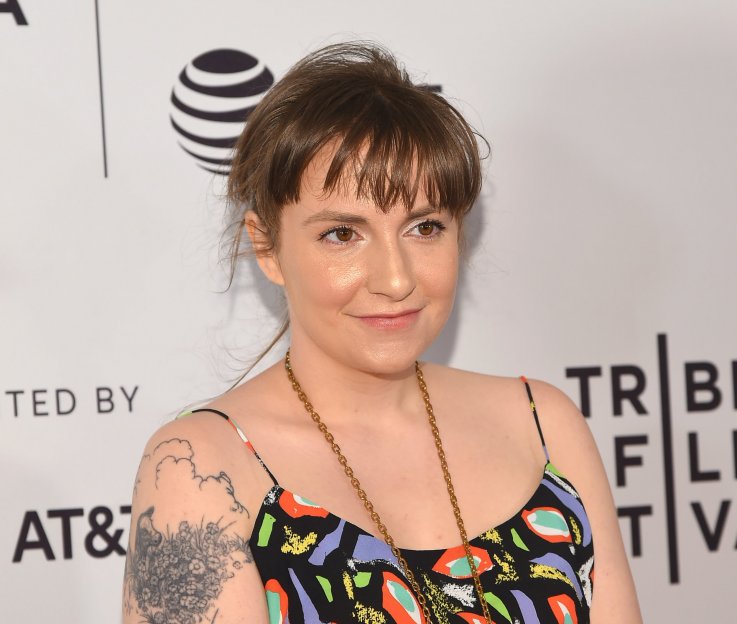 "There was a solid three years where I was—to put it lightly—misusing benzos, even though it was all quote-unquote 'doctor prescribed,'" said Dunham. "My thought was like, 'I'm not in pain because I take pills. I take pills because I'm in pain. And I'm not anxious because I take pills. I take pills because I'm anxious.' And suddenly you realize that whole thing is turned on its head."
Fellow celebrities, like Demi Moore and 13 Reasons Why actor Tommy Dorfman, were among the first to comment on the Not That Kind of Girl author's post.
Dunham has been open about her health struggles. In February 2018, she published an essay in Vogue about undergoing a hysterectomy at 31 to relieve symptoms from endometriosis. In October, she revealed on Instagram that she underwent another surgery to remove her left ovary.
Lena Dunham Posts A Nude Instagram Photo to Benefit Women's Rehab Center | Culture