Lena Dunham Shares Photo of Ovary Surgery on Instagram
Lena Dunham is in recovery mode. The Girls alum opened up Wednesday about a two-hour procedure she received the day before to remove her left ovary, which she claimed was "encased" in scar tissue and fibrosis. Her ovary was also attached to her bowel, which ultimately pressed on her nerves. This made it difficult for her to "walk/pee/vamp," the actress said.
The 32-year-old multihyphenate took to Instagram Wednesday to update her 3 million followers on the aftermath of her operation. She was seen lying in a hospital bed wearing a gown as she exposed her newly obtained postsurgical scar, which was covered by a bandage. In the post, she explained how her condition "got worse and worse" over the last month.
"My mother took this picture after I spent 9 hours in the post-op recovery area with v low blood pressure, the nurses were diligently monitoring," Dunham wrote. "I was so out of it that I thought I looked sensually moody a la Charlotte Rampling (turns out it was more of a constipation vibe)."
Added Dunham, "A big lesson I've learned in all this is that health, like most things, isn't linear—things improve and things falter and you start living off only cranberry juice from a sippy cup/sleeping on a glorified heating pad but you're also happier than you've been in years."
Newsweek subscription offers >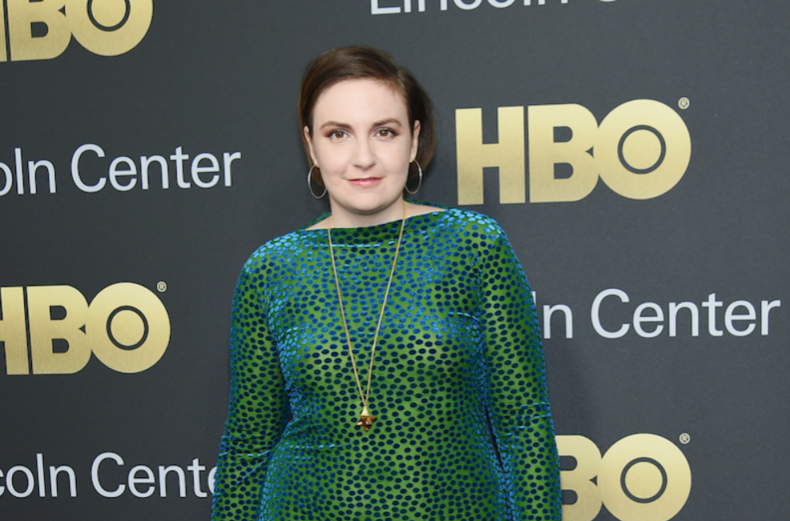 Dunham has been a longtime sufferer of endometriosis. She's battled the disorder, which causes tissue to grow outside the uterus instead of it lining the inside of the organ, for a decade. She's had to undergo several operations due to the condition. It's a common medical issue among women, with symptoms including pain during sexual intercourse and heavy menstruation.
Dunham, who is the creator and executive producer of HBO's upcoming Jennifer Garner–led comedy Camping, shared how she was grateful to have had a successful operation Tuesday. In addition to this, she expressed how she was "humiliated" by the state of medical care in America.
"I feel blessed creatively and tickled by my new and improved bellybutton and so so so lucky to have health insurance as well as money for care that is off my plan," wrote Dunham. "I'm simultaneously shocked by what my body is and isn't doing for me and red with rage that access to medical care is a privilege and not a right in this country and that women have to work extra hard just to prove what we already know about our own bodies and beg for what we need to be well. It's humiliating."
Newsweek subscription offers >
Dunham last opened up about her endometriosis in February. At the time, she explained why she had a hysterectomy at 31. A hysterectomy, which is when the uterus is surgically removed, "doesn't actually fix the endometriosis, because those lesions are outside of the uterus," according to comments Dr. Kathy Huang of New York University's Langone Medical Center made via The Cut in February.
"Something is wrong with my uterus. I can feel it, deeply specific yet unverified, despite so many tests and so much medical dialogue," Dunham wrote in Vogue in February. "I just sense that the uterus I have been given is defective."
Lena Dunham Shares Photo of Ovary Surgery on Instagram | Culture