Donald Trump Jr. Retweets Post Claiming Lena Dunham 'Lied to Protect a Rapist'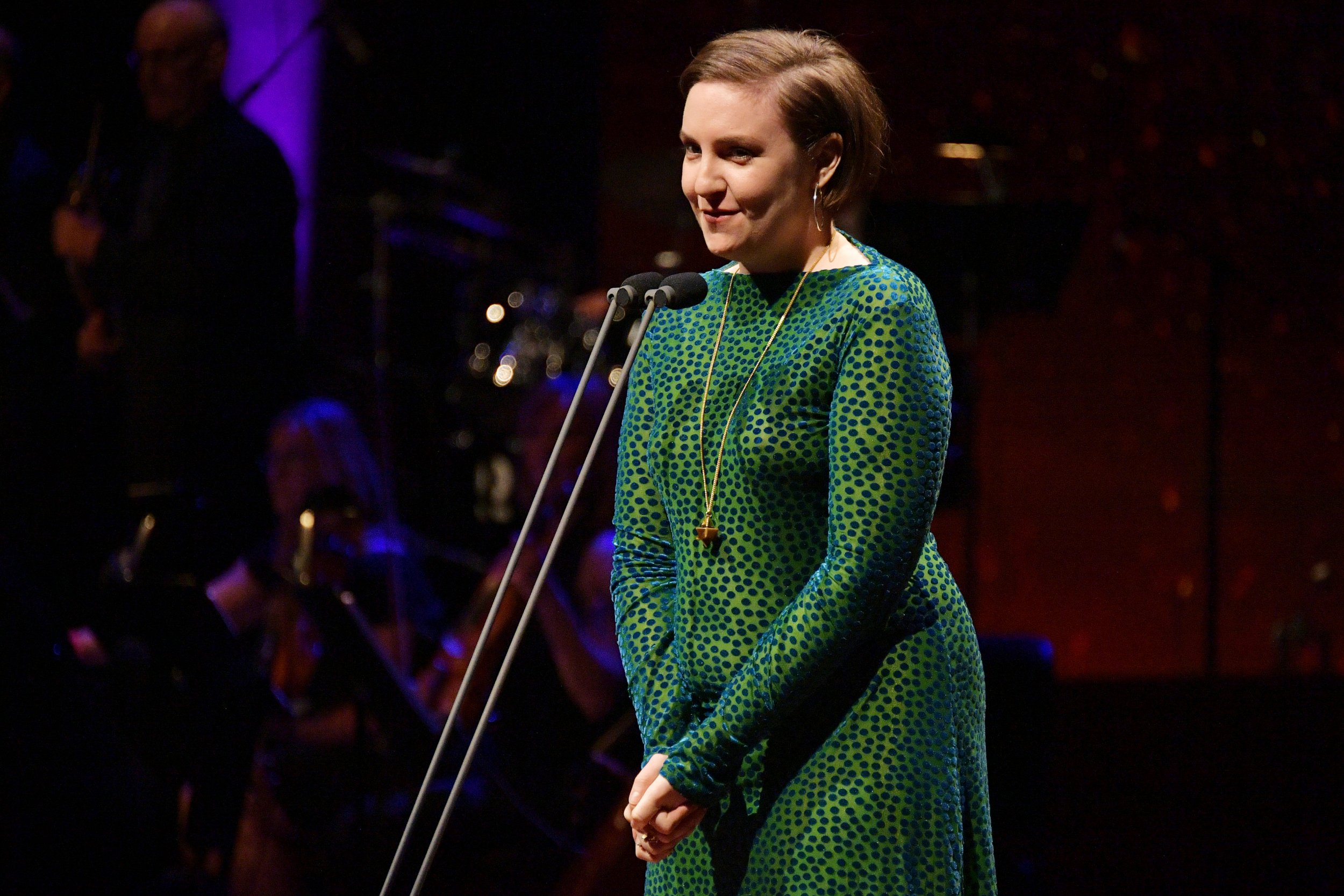 Donald Trump Jr. slammed Lena Dunham for "protecting a rapist" by sharing a tweet confronting the actor. Girls creator Dunham apologized for lying to protect Girls writer Murray Miller in an open letter published in The Hollywood Reporter Wednesday. Miller denied sexual assault allegations made by Aurora Perrineau in November 2017, and Dunham claimed she had "insider information" to support his denial.
Trump Jr. did not write about the THR story himself but retweeted a post by reporter Chuck Ross. "So Lena Dunham lied to protect a rapist," Ross wrote when he shared a CBS article with Dunham's apology.
Dunham is a vocal liberal who openly opposes the leadership of President Donald Trump and often contributes to the national feminism conversation.
In her letter, partly addressed to Perrineau, Dunham explained she did not have "insider information" to defend Miller. "I made a terrible mistake," Dunham said of defending Miller. "When someone I knew, someone I had loved as a brother, was accused, I did something inexcusable: I publicly spoke up in his defense. There are few acts I could ever regret more in this life. I didn't have the 'insider information' I claimed but rather blind faith in a story that kept slipping and changing and revealed itself to mean nothing at all."
Dunham also noted she didn't want her work environment to change. "I wanted to feel my workplace and my world were safe, untouched by the outside world (a privilege in and of itself, the privilege of ignoring what hasn't hurt you) and I claimed that safety at cost to someone else, someone very special."
In 2017, Perrineau spoke to police about the alleged 2012 assault, which would have made her 17 years old.
Dunham was quick to defend Miller in the media when the allegations arose last year. She issued a lengthy statement, which in part read: "While our first instinct is to listen to every woman's story, our insider knowledge of Murray's situation makes us confident that sadly this accusation is one of the 3 percent of assault cases that are misreported every year," Dunham wrote. "It is a true shame to add to that number, as outside of Hollywood women still struggle to be believed. We stand by Murray and this is all we'll be saying about this issue."