Lena Dunham Says She's 'Happy' and 'Joyous' One Year After Hysterectomy
Lena Dunham is ready to tell the world she's "happy," ladies and gentleman. The multihyphenate actress hit Instagram on Thursday to reflect on how things have changed for her since her hysterectomy procedure one year ago.
Dunham has been vocal about her struggles with endometriosis. The painful medical complication occurs when tissue grows outside the uterus. The 32-year-old Girls alum subsequently had a hysterectomy, which removed her uterus and cervix, to aid her condition.
On Thursday, the Camping producer shared a side-by-side picture that showed her progress over the course of a year. The first photo came from the night after her hysterectomy.
"What a difference a year makes ... First photo was indeed a year ago today, on the first night after my hysterectomy for severe endometriosis," she wrote. "I was smiling but my eyes say it all: full of anxiety and grief that I couldn't locate through the layers of pain meds and benzos."
Dunham continued, "Severe undiagnosed PTSD, feelings that my worth and purpose were being taken from me, angry and self-pitying with no sense of how I'd emerge. Plus, my hair had fallen out in odd clumps and I'd taken it upon myself to dye what remained electric blue cuz if you're gonna spiral why not SPIRAL."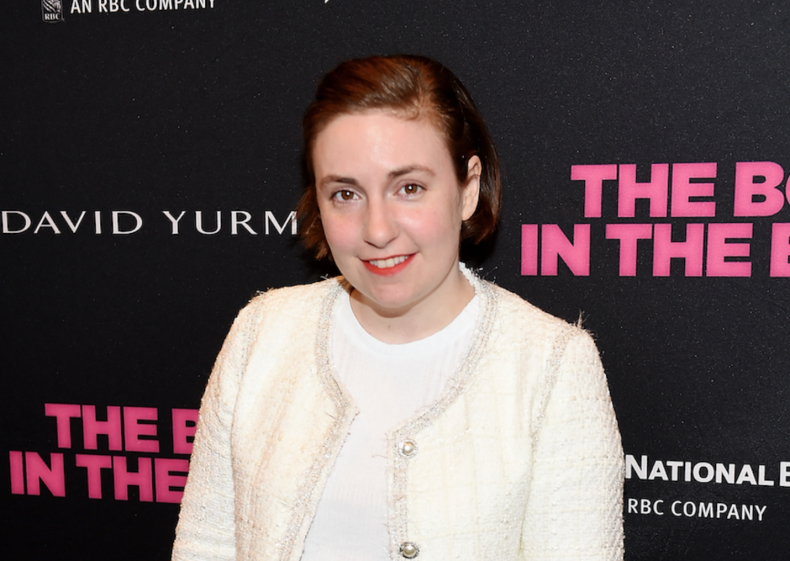 The second photo was taken Wednesday night. While Dunham suggested "the last year hasn't been all roses and Kenny G songs" due to moments such as when she's cried herself to sleep or was stunned by the sounds that came out of her, she's pleased with how far she's come. Not only is she "happy" and "joyous," but she's substance-free as well.
"It's been proof enough for me in the presence of the divine. The divine—it's been there..I've found it in my own strength, because who the f*** knew," wrote Dunham. "And I don't mean strength as in powering through. I mean strength as in vulnerability, feeling it all, taking it as it comes and dancing even with a hospital grade pad in my underwear. I surprised myself."
Dunham has had multiple medical procedures over the years. In October, Dunham opened up on Instagram again about an ovarian surgery. She said the two-hour procedure occurred because her left ovary was enclosed in scar tissue and fibrosis. She additionally claimed to have had difficulties walking and peeing since her ovary was attached to her bowel, which pressed on her nerves.
"I'm simultaneously shocked by what my body is and isn't doing for me and red with rage that access to medical care is a privilege and not a right in this country and that women have to work extra hard just to prove what we already know about our own bodies and beg for what we need to be well," Dunham wrote on Instagram. "It's humiliating."