Lena Dunham's Surprise Book and Flash Sale to Benefit the Girls Write Now Mentoring Organization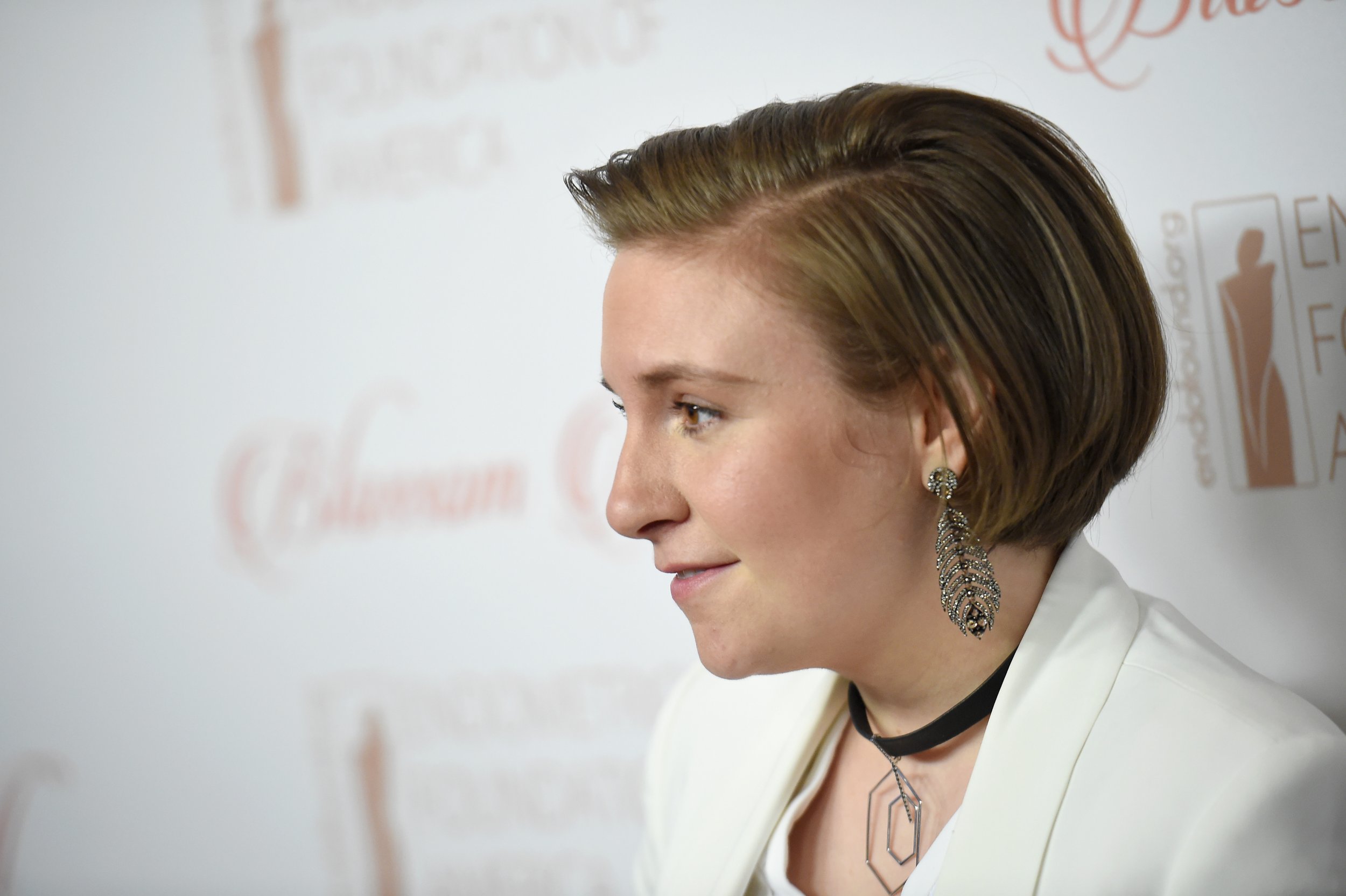 Lena Dunham loves memoir. It "will never not be my favorite genre," she wrote in Tuesday's edition of Lenny Letter, "despite the fact that it gets maligned as a way for solipsistic lazy bitches to get and maintain their reputations."
With a Lenny entry vaguely listed as, "Is It Evil?: An Excerpt," Dunham announced a surprise book and flash sale. The chapbook, Is It Evil Not to Be Sure?, is a 56-page compilation of her college diary entries dating back a decade. Profits will go toward Girls Write Now, a writing and mentoring organization for underserved girls.
"Girls Write Now gives young women an incredible gift: the chance to tell their own stories and become, in Nora Ephron's words, the protagonists of their own lives," Dunham is quoted as saying in a press release from the organization. "It's so important that young women are told this is a valid form of expression, that their voices are worth celebrating and that they have within them the tools to create a new narrative," she added. "Girls Write Now is a gift not just to the young women it serves but to the rest of us who will become their devoted readers." Girls Write Now participants have already shared their writing in several publications, including Newsweek in 2014.
While she was recovering from surgery for a ruptured ovarian cyst earlier this year, Dunham found an old Word file containing her typed journal—or as she called it, her "creative snippets and observations journal"—from the fall of 2005 and spring of 2006, her sophomore year of college.
Like in her previous book, Not That Kind of Girl, Dunham promises here to share with unflagging honesty, about subjects like growing up, sex, mental illness and her struggles with endometriosis (or "why most days my uterus felt like an angry activist's fist"). In other words, it's not for the easily flustered who would cringe to read anything about her "first experience with cunnilingus—'too low and tickly.'" As Dunham notes in an introduction available for preview via Amazon, the entries have been condensed but not copyedited, to be read just as she wrote them 10 years ago.
A flash sale of 2,000 printed and signed copies begins at noon Eastern via the Lenny website, and an e-book version is available from Amazon and Barnes & Noble. Sales will benefit the organization and "their mission to give young women the tools to tell their own stories. I can't think of a more admirable goal for an organization, or a better reason to expose the oft troubling thought patterns of my final teenage year."
Dunham will read a passage from the surprise book at Tuesday evening's Girls Write Now Awards, where her Lenny and Girls partner Jenni Konner will be an honoree.
"Lena and Jenni, and their creations, are the result of talent, risk-taking, and devout mentorship from generations before them," Maya Nussbaum, founder and executive director, is quoted as saying. "The Girls Write Now model is based on these principles, and we are thrilled to partner with such groundbreaking writers and artists."
The release of Is It Evil? comes shortly after Dunham and Konner's new Lenny book imprint with Random House announced its first title, the short story collection Sour Heart by Jenny Zhang.
In her opening note on Tuesday's Lenny, Dunham looked forward to the day when the voices of young women like those mentored by Girls Write Now would fill the email newsletter, which was born out a desire to "amplify and celebrate women's unique voices."
"We need to remind every young woman, no matter their socioeconomic reality, that their stories are essential to our future," Dunham wrote in Lenny. "We can't live without them, and we also don't want to."