Lena Headey Is The Latest 'Game of Thrones' Star To Share Her Frustration With The Final Seasons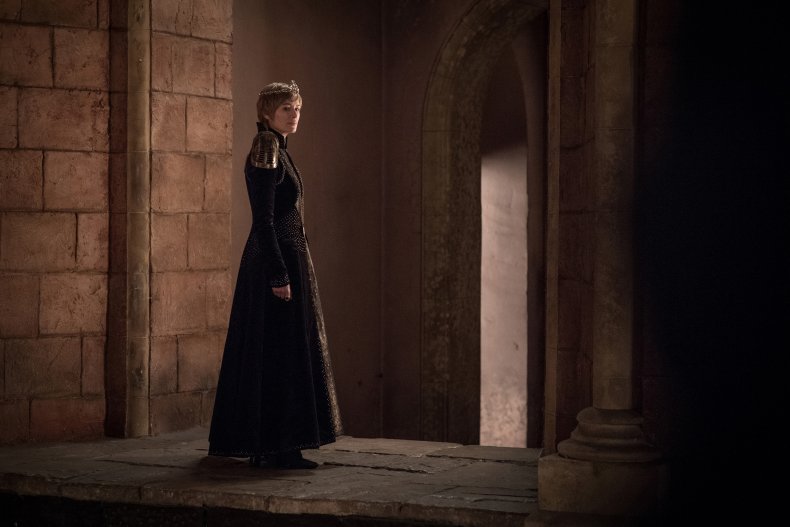 Game of Thrones is long gone now, but some members of the cast are still airing the things they would have liked to see in the show's final seasons. Lena Headey, who played Cersei Lannister, is the latest to speak out, and brought a specific, secret scene into the conversation.
Headey appeared at German Comic Con in Munich, Germany last weekend, and suggested there was a scene already shot that would have tied a giant plot dead end into something powerful. She shared it could have changed the way viewers saw Cersei before her fateful end.
During a conversation at the convention, Headey revealed Cersei was meant to have a miscarriage in Season 7, The Wrap reported. She filmed the scene, but it didn't make the final series cut. She explained why the scene was moving to her. "We shot a scene that never made it into Season 7 which was where I lose the baby and it was a really traumatic, great moment for Cersei, and it never made it in and I kind of loved doing that because I thought it would have served her differently," she explained.
Viewers know in Season 7, it was revealed that Cersei was pregnant with her brother, Jamie Lannister's child. The pregnancy was teased even into Season 8, but a full plot line surrounding it never came to fruition. Throughout the final season, some fans even claimed the pregnancy was a fraud: just another manipulation tactic in Cersei's handbook. According to this deleted scene, though, it appears the pregnancy was real, and only terminated by Cersei's death in the Battle of King's Landing.
Headey also spoke candidly about Cersei's death in an interview with The Guardian, published Sunday. "I will say I wanted a better death," she explained of the character's end, which happened when a building caved in on her. "Obviously you dream of your death. You could go in any way on that show. So I was kind of gutted. But I just think they couldn't have pleased everyone. No matter what they did, I think there was going to be some big comedown from the climb."
There have been a handful of other actors from the show with fallen hopes for the series. Emilia Clarke, who played Daenerys Targaryen, spoke openly about reading the script where Daenerys turns into an evil, killing machine in a conversation with Entertainment Weekly last May. She revealed she was shocked and emotionally unprepared. "I cried," Clarke explained. "And I went for a walk. I walked out of the house and took my keys and phone and walked back with blisters on my feet. I didn't come back for five hours. I'm like, 'How am I going to do this?'"