Is Lennie James Leaving 'Fear the Walking Dead' After Season 5 Finale?
Fear the Walking Dead fans were left in shock during the finale after it seemed to show Morgan Jones (played by Lennie James) being left for dead, just months after former co-star Andrew Lincoln left FTWD's sister show The Walking Dead. The AMC series' showrunners then added further fuel to speculation that James was leaving the show in a series of post-finale interviews.
In the ominously-titled "End of the Road," Morgan was shot by Virginia (Colby Minifie) and left bloodied and slumped in a doorway as the walkers were closing in on him. In the final moments of the episode, he transmitted the message "just live" to his fellow survivors.
In an Entertainment Weekly interview, FTWD showrunners Andrew Chambliss and Ian Goldberg said this message directly sets up the upcoming Season 6.
Chambliss said: "The last words he said were 'just live,' and we're going to see A) whether everyone else heard that, and B) whether they're going to be able to do that."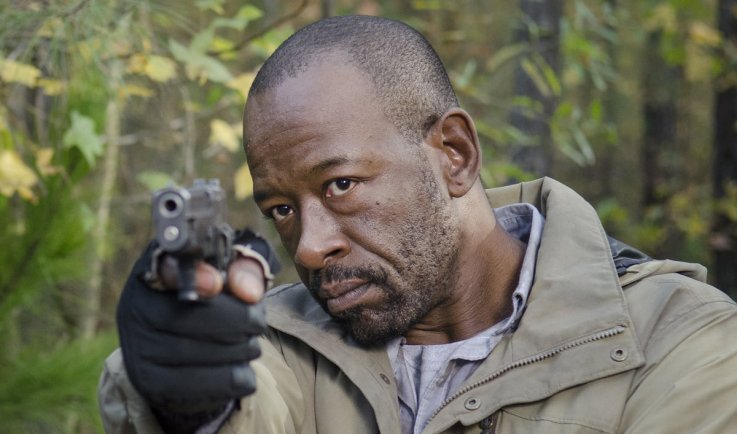 However, he refused to confirm or deny whether James was leaving, telling the interviewer: "But the biggest question, which we're not going to give an answer on one way or the other is whether or not Morgan can do the very same thing and follow his own advice."
There were no more answers forthcoming in his interview in The Hollywood Reporter, where he said: "People are just going to have to wait and see if Morgan is going to be able to get out of the dire predicament he is in."
The interview may include a hint that Morgan does not make it out alive of Humbug's Gulch, the old Wild West theme park he was hoping to turn into a home.
When the interview called the scene the character's "deadly last stand," neither Chambliss and Goldberg contradicted this statement, suggesting this may be the last we see of Morgan in Fear the Walking Dead.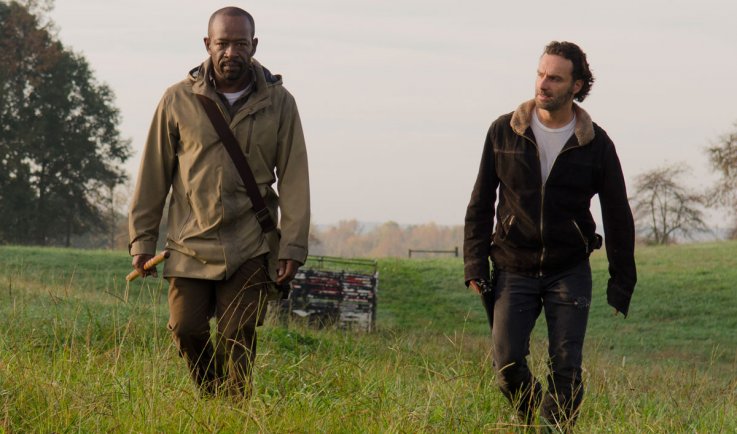 Fans of the show on Twitter were torn over whether the character was dead or not. For example, one wrote: "Faded to black like Glenn. Not dead, Morgan has been through worse." Another wrote, "Why would you guys allow one of the original and strongest characters to die in this manner?! RIP Morgan."
However, James may be leaving FTWD in order to be reunited with former co-star Andrew Lincoln in the upcoming Rick Grimes spin-off movies, coming soon to AMC.
When asked by Digital Spy about whether he was joining the upcoming TV movies, James said: "Obviously if such a thing was possible I would jump at the chance. For me, some of the best days on both jobs—and I've had some fantastic days on both jobs—but some of my best days have been working with Andy, and getting a chance for Morgan and Rick to tool up again… obviously I wouldn't say no to that."
However, he added: "But I haven't asked [executive producer] Scott [Gimple], and I haven't kind of pushed it. Just like he's secretive to you lot, he's very secretive to us. So none of us knows, and if it comes around I'd jump at the chance. But at this point I've got absolutely no idea."
The Fear the Walking Dead Season 5 finale is streaming now on AMC.
Is Lennie James Leaving 'Fear the Walking Dead' After Season 5 Finale? | Culture