From 'Cup Girl' to Pop Star: Getting to Know Lennon Stella
Lennon Stella is not your typical pop star. She began as a child, a YouTube star, not unlike some of today's biggest names. But she's paving her own path in a world of collaborations, original songs and television roles.
Stella, now 20, first made waves on the internet when she and sister Maisy debuted their version of the "Cup Song" to Robyn's "Call Your Girlfriend." The pair wowed YouTube users with their stunning harmonies in the 2012 video, which now has upwards of 30 million views.
It would be simple to define Stella as the "cup girl" for the rest of her career. Though she wasn't linked to a giant cultural moment like Miley Cyrus, for example, who went through a long and complicated evolution to shake her Hannah Montana image, Stella's first impression as an online celebrity could have stuck. Luckily, it didn't.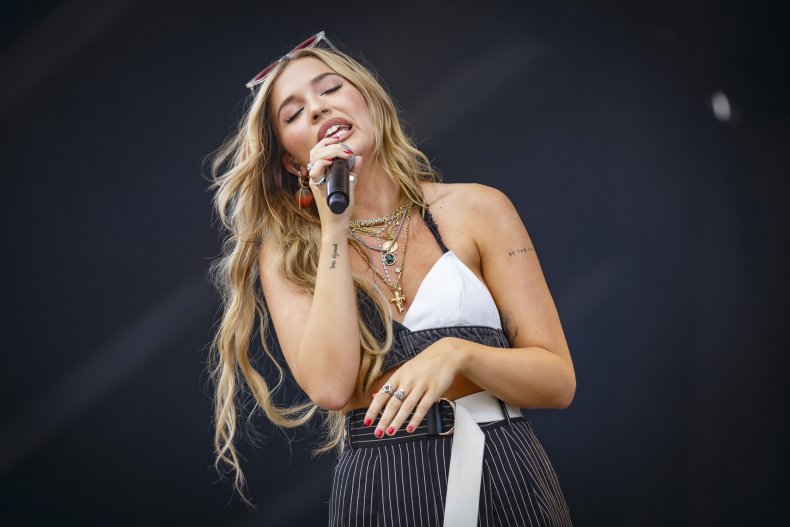 Though many still know Stella from her early YouTube videos, it's been surprisingly easy for the masses to disassociate the singer from her early work. When asked if she thinks she's still seen for the video, Stella told Newsweek she's unsure. "You tell me!" she said. "I'm actually not sure what people see me as, since I've been involved in a few different projects, but I wouldn't mind if they did."
Her other projects not only include her own music and her spinoff career with sister Maisy but her role in CMT's show Nashville. Stella played Maddie Conrad from 2012 to 2018.
As her fame continues to grow, Stella's goal is to keep on presenting herself and her life transparently. She doesn't see herself as a celebrity, just someone trying to keep her fans posted on her day-to-day.
Stella could be considered an Instagram model, though that's not what she's trying to be. The 20-year-old's feed fits the bill for a blogger or influencer that's worshiped by their fans. Her life looks enviable, and the lighting is always right. But to Stella, that's not what it's all about.
"I don't feel pressure to portray myself in any certain way because I feel what resonates with people is honesty," she said. "However, I do feel a slight pressure to keep everyone in the loop and involved in everything I'm doing and creating."
And what Stella is creating is a world of unique pop music, with influences from some of the genre's most progressive sounds. She's a big fan of British acts The 1975 and The Japanese House, both stars from the Dirty Hit label. Like her inspirations, she wants to challenge boundaries, too.
Stella's most-streamed song is called "La Di Da." It's an anthem to a relationship falling apart. In the pain of the moment, the narrator sings she'll cover her ears to she doesn't hear something hurtful, and sing "La Di Da." According to Stella, it was the easiest song she's ever written. "We spent so many hours talking beforehand that the song just wrote itself," she said.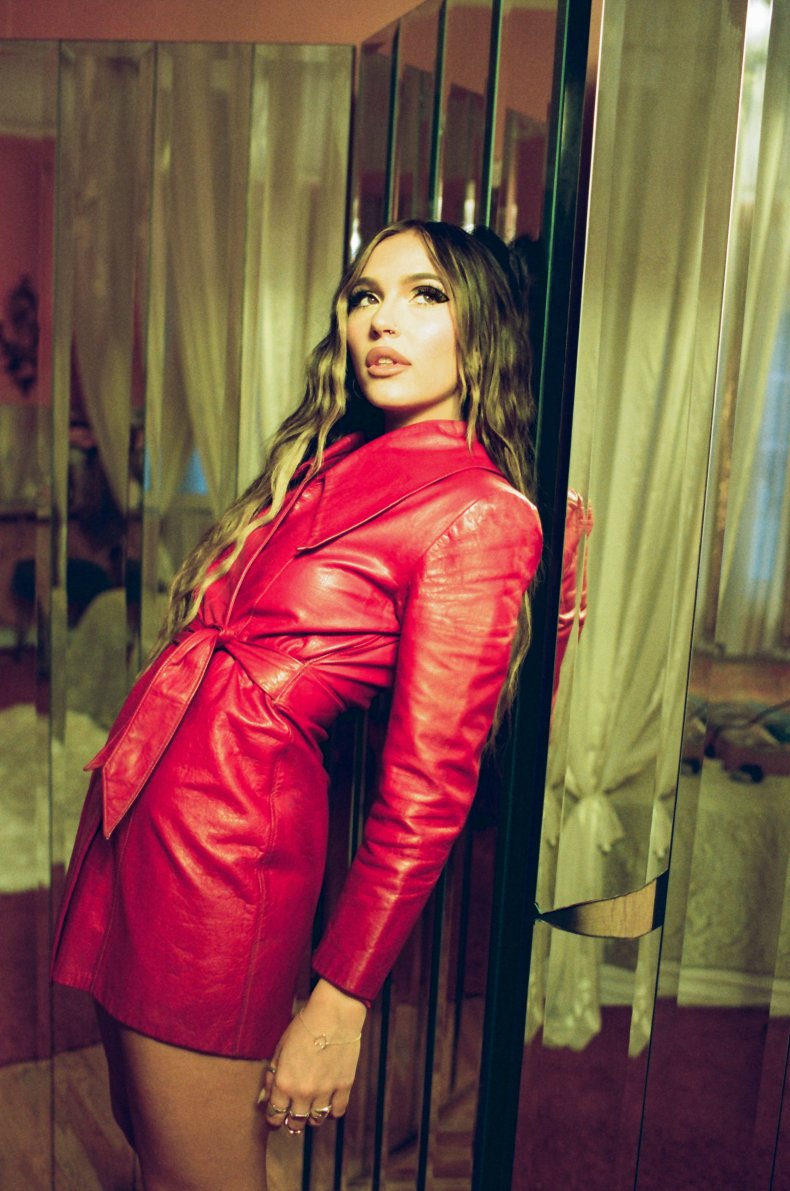 She's also known for a handful of collaborations, most recently "Takeaway" with The Chainsmokers. It's a dreamy radio-pop design that presents her vocals as outstanding. She'll be joining the group on tour starting Wednesday, which will continue in a vast American road trip through early December.
When it comes to her future, Stella is open to anything. She talked about today's political climate and how important it can be to present activism in music. "I often think about this," she said. "I'm going to play it all by ear and, as things come, I will get involved if I feel I want to. I plan on taking it in stride and doing what's best in the moment."
In addition, she sees a future in music with Maisy by her side, much to fans' delight. "We're sisters and best friends," she explained. "There's nothing we love more than singing together."