Ex-MLB Star Lenny Dykstra Spent 9 Hours Dumpster Diving for $80,000 Dentures
"I took my teeth out and put them in a napkin, folded it up and forgot them there," said the controversial All Star.
There are plenty of wild stories about ex-MLB star Lenny Dykstra. And while the former center fielder retired in 1996, the weirdness continue: Over the weekend Dykstra, 56, spent hours sifting through a Dumpster looking for his dentures.
As Dykstra related on a video posted to Twitter, he stopped into a Jersey Mike's sub shop a few miles from his home in Linden, New Jersey. After his meal, though, he accidentally threw away the false teeth, which are made with bone marrow and valued at about $80,000.
"The bread is so hard on those subs," The baller known as "Nails" told NJ.com. "I took my teeth out and put them in a napkin, folded it up and forgot them there."
It was only later that he remembered his teeth.
"When I went back, the workers said they threw all the napkins in the garbage," Dykstra said. "I told them there was no f--king way I was leaving without my f--king teeth."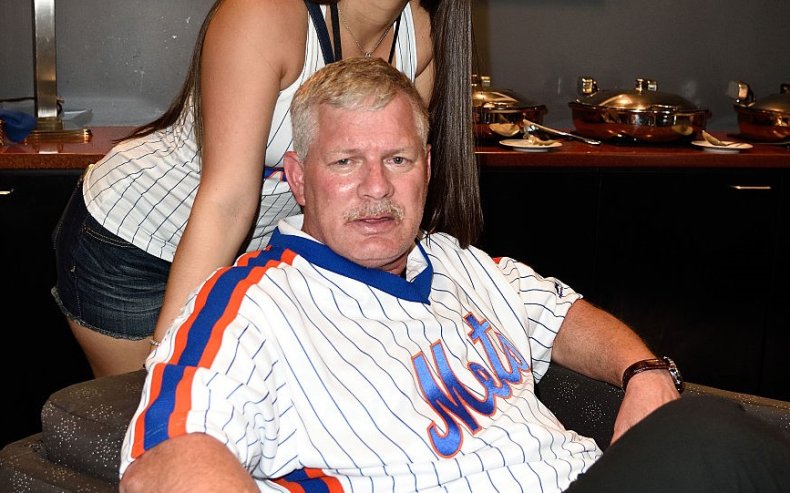 Dykstra and a friend, a tag-team wrestler who goes by Sprinkles the Clown, rifled through the Dumpster behind the sub shop well into the night. Some time after 11pm, Sprinkles tweeted out for assistance.
"You want to come help me and Lenny Dykstra look for his dentures tonight? Or does anyone? This is a serious question..."
The pricey pearly whites were eventually uncovered Sunday morning.
"I was there for nine hours," Dykstra said. "I thought the cops were going to arrest me for trespassing. [But] I wasn't leaving my teeth there in the Dumpster."
Saturday's ordeal is just the latest in a life of outrageous incidents: In 2018, Dykstra was arrested on drug and terror charges after threatening to kill an Uber driver. Police found him in possession of of cocaine and ecstasy,
In his autobiography, House of Nails: A Memoir of Life on the Edge, Dykstra claimed jail guards had knocked out his teeth beating him in his cell and again in the hospital. The damage was so severe, he claimed, his remaining teeth had to be removed, too.
About a year ago, a friend arranged for a dentist fan to make Dykstra's deluxe dentures for free.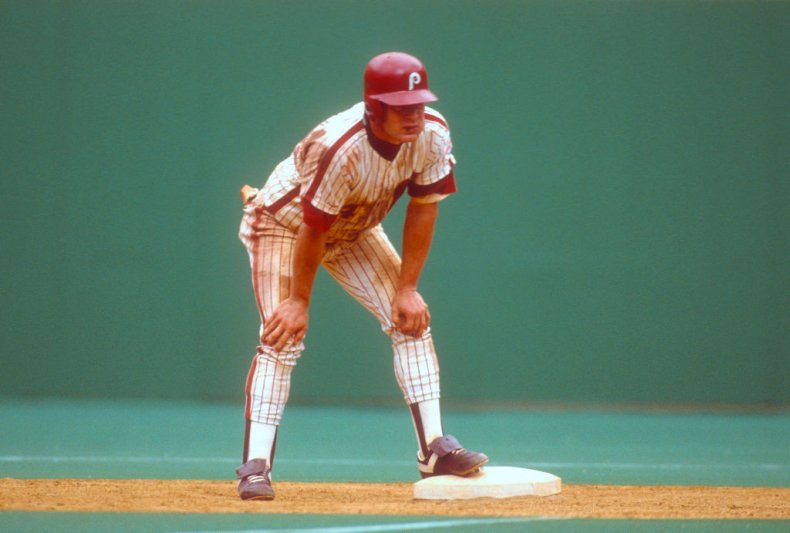 Over the years Dykstra, a 1986 World Series champion and three-time All Star, has also been charged with indecent exposure, DUI, grand theft auto, bankruptcy fraud, sexual assault and writing bad checks, among other misdeeds.
In 2015, Dykstra admitted that he paid a team of private investigators $500,000 in 1993 to uncover blackmail on umpires in order to leverage a more favorable strike zone. The strategy, he claims, enabled him to lead the Majors in walks that year.
He's also been open about his use of steroids while playing baseball.
"You know, I was like a pioneer for that stuff," he told writer Randall Lane in his book The Zeroes. "The juice. I was like the very first to do that. Me and [Jose] Canseco."
Dykstra later joked that he puthuman growth hormone "in my cereal."