Lent Fasting and Abstinence Rules 2018: How to Start Penance on Ash Wednesday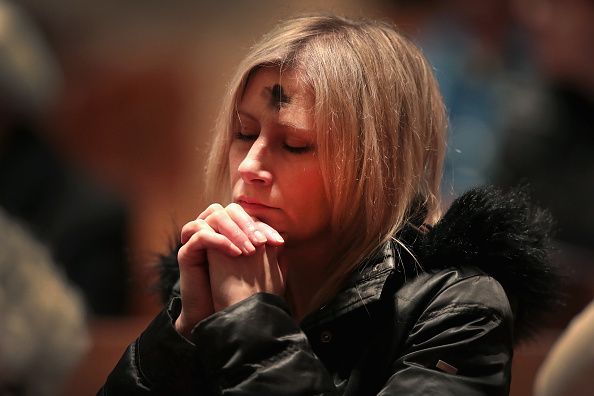 The season of Lent, which began Wednesday, is celebrated across the world by observant Catholics as well as some Protestants. It is the time of year when Christians are to examine their sins and contemplate the sacrifice Jesus made for them when he died. Many Christians spend Lent in confession, reflecting on their sins.
The Lenten period commences every year with Ash Wednesday. It is typical to launch Lent by going to Mass on Ash Wednesday, but this is not a holy day of obligation during which Catholics must attend church.
Nevertheless, most people begin the day of penance by going to church and having ash placed on their foreheads by a priest. The ashes are made from blessed palm branches that were used for the previous year's Palm Sunday Mass.
"Remember that you are dust, and to dust you shall return," priests often say to the penitent, a phrase meant to remind believers of their mortality.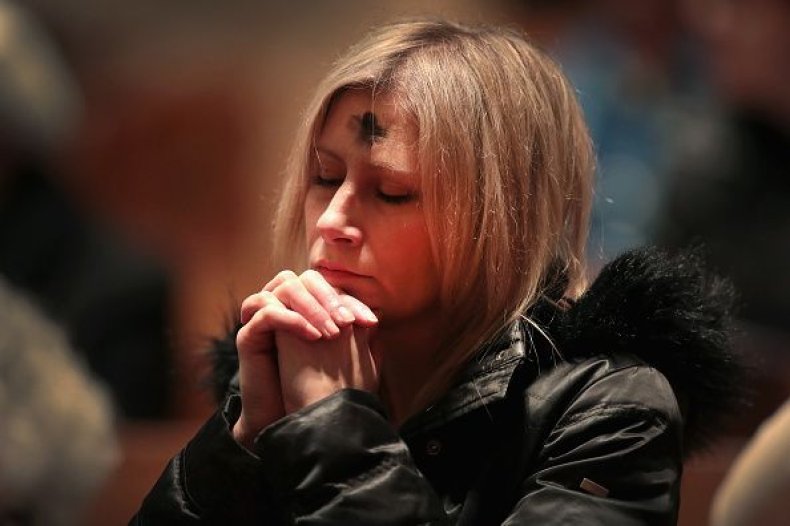 Lent is also a time of sacrifice, when Christians give up rich foods like meat and butter and attempt to live in a way that will bring them closer to God. According to the Catholic law of abstinence, Catholics 14 and older must not eat meat on Fridays during this 40-day period leading up to Easter Sunday.
"Abstinence from eating meat or another food according to the prescriptions of the conference of bishops is to be observed on Fridays throughout the year unless they are solemnities; abstinence and fast are to be observed on Ash Wednesday and on the Friday of the Passion and Death of Our Lord Jesus Christ," reads the biblical canon 1251.
Many Christians sacrifice consuming types of food or drink, while others choose to give up a bad habit or vice during the Lenten period in an attempt to abandon the seven deadly sins.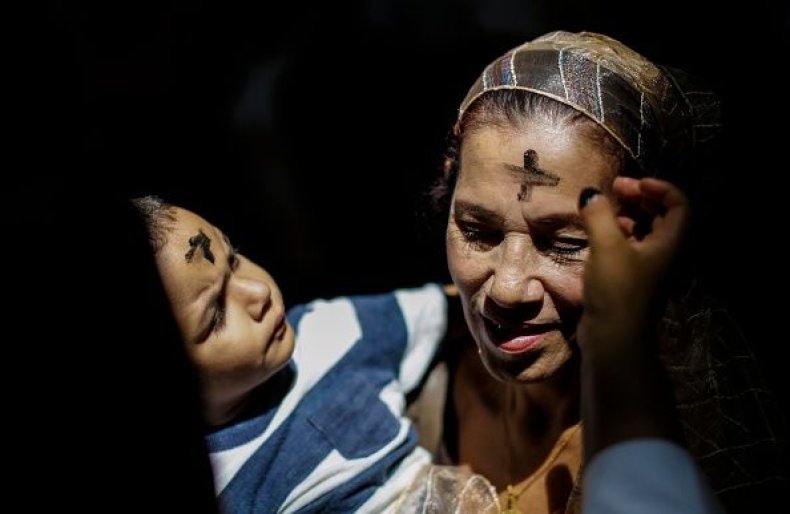 Last year, the most common things Christians in America said they would give up were beer, wine, chocolate, soda, swearing, shopping and work.