Leon And Lim: Kenzo's Cool Comeback Kids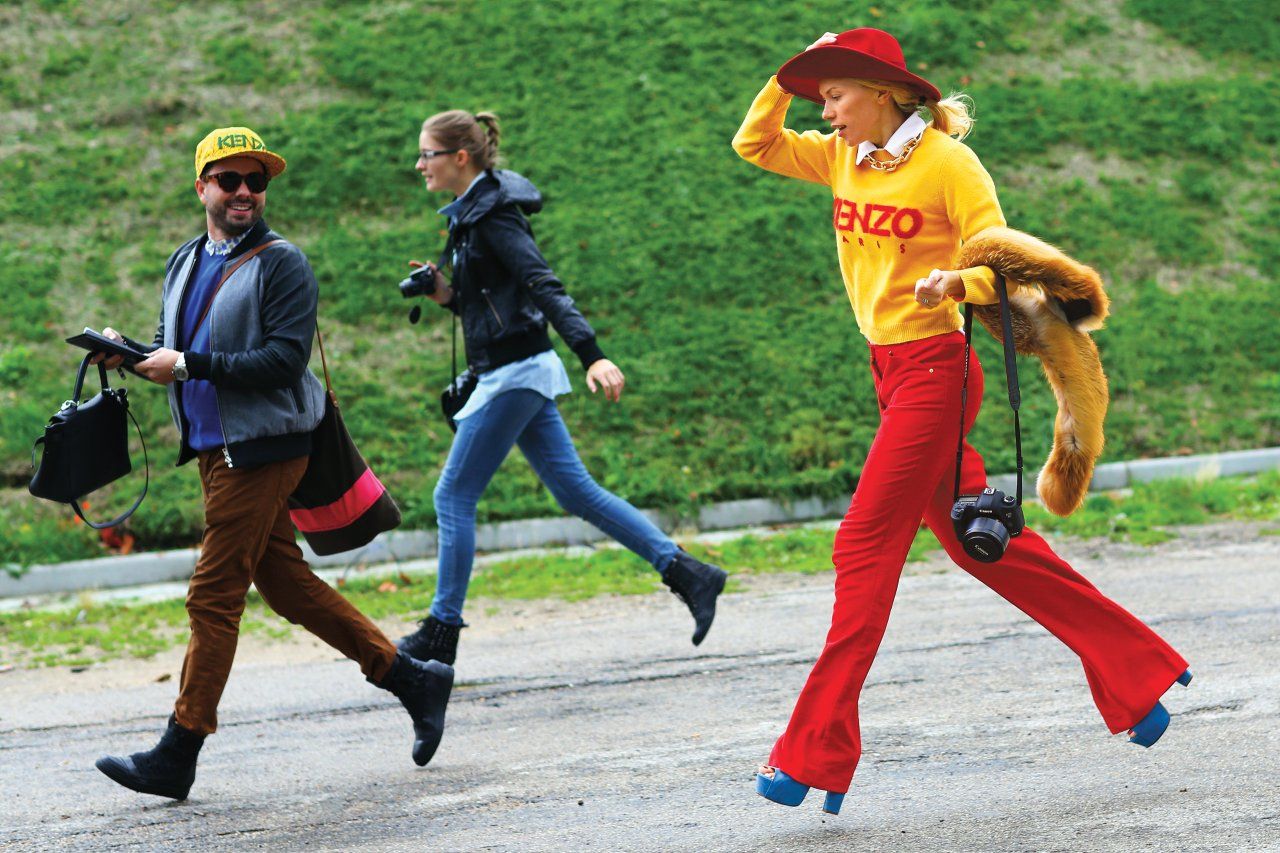 On Jan. 10 in Florence, Humberto Leon and Carol Lim—the creative directors for the fashion brand Kenzo—presented their Fall 2013 men's collection above the Mercato Centrale di San Lorenzo. In a testament to Kenzo's rising star in the industry, the pair had been invited to Florence as special guests of Pitti Uomo, the fashion fair that kicks off men's fashion month in 
Europe. As the sun set over the Renaissance city, an army of male models emerged through the flashing lights and smoke. The collection, with its focus on tailoring and sharp silhouettes, was subtler than the previous menswear season, though prints and bright colors—touchstones of the brand—featured prominently. For their Spring 2013 collection, presented last July, Leon and Lim took guests on a journey through the jungle. For their new collection, they looked to the skies: the central print featured powdery blue, cartoonlike clouds. "After last season we wanted to explore the idea of the jungle in the sky and the different elements—gods and goddesses, and the mythical elements," Lim said postshow. "So that was the beginning conversation."
"We showed something for spring that was really fun and super-exciting and energetic," added Leon. "So we wanted to show this other side of Kenzo that was romantic and all about tailoring and focusing on the details."
As with everything Kenzo does, the concept was executed down to the very last detail, from the branded airplane blankets on seats to the choice of venue, with its view of the Tuscan sky. The San Lorenzo market "is a part of everyday life, and when we saw this space, it was like everything that the collection wanted to be," said Leon. "I think [the venue and collection] both informed each other, and the space, and where we were with our minds—it all informed this new Kenzo man."
The new Kenzo customer continues to evolve under the pair's careful direction. Although Kenzo had its heyday in Paris during the '70s and '80s, the brand went slightly off track after its namesake, Japanese designer Kenzo Takada, departed in the late '90s. It's taken Leon and Lim just 18 months to bring it back on point—complete with spectacular presentations and a formidable consumer following.
Marrying the everyday with the fantastical has always been part of the Kenzo DNA. The brand was founded in 1970 by Takada, who opened a boutique called Jungle Jap in the heart of Paris's second arrondissement. He had a boundless imagination and was famous for mixing cultural reference points, jumbling high fashion with street style, and working with clashing prints and bright colors.
Takada was part of a new generation of young designers, such as Yves Saint Laurent and Azzedine Alaïa, shaking up Paris in the '70s. The intimate couture presentations of previous decades were no longer the heart of the industry, and Takada's East-meets-West aesthetic and energetic approach garnered him a cult following. In her recent autobiography, Grace Coddington—the creative director of American Vogue—recalls that in the '70s, when she was fashion editor at British Vogue, she almost exclusively wore Kenzo and Saint Laurent.
In 1993 Kenzo was sold to LVMH Moët Hennessy Louis Vuitton, but Takada remained at the house's helm until 1999. After his departure, the brand floundered, lost in a no man's land of licensing deals. By the early 2000s, it was recognizable mostly for its iconic prints and its Flower perfume. In 2003 Sardinian designer Antonio Marras was appointed womenswear designer, and in 2008 he was made creative director of the entire brand. During his tenure, Marras stayed true to Takada's eclectic aesthetic, and his ready-to-wear presentations were often spectacular: for the brand's 40th anniversary in 2010, he assembled 40 models wearing exotic fashions under a 19th-century circus big top. Despite reporting healthy retail figures, Marras's contract with Kenzo was terminated prematurely­—evidently, LVMH felt a shake-up was needed.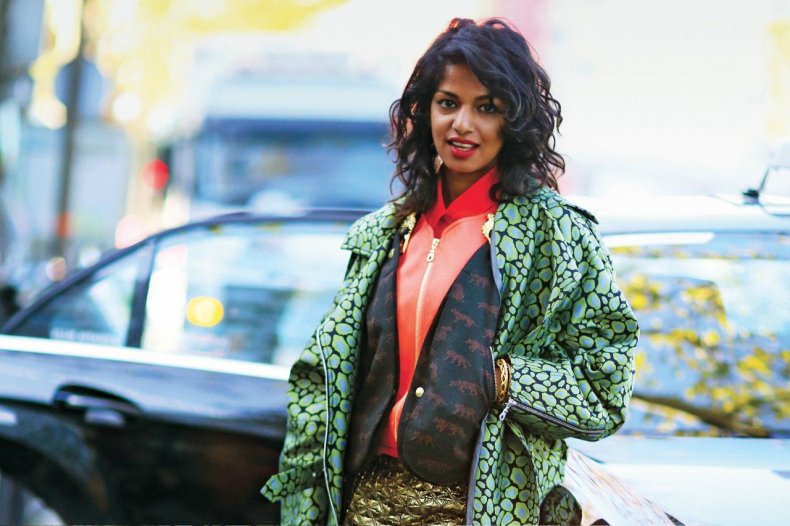 Enter Leon and Lim. At the time, they were the retailers of Opening Ceremony, the lifestyle corporation that blossomed from a boutique in SoHo into an unchallenged curator of cool, championing designers such as Kate Mulleavy of Rodarte and Jack McCollough and Lazaro Hernandez of Proenza Schouler long before the mainstream fashion world bought their clothes. While the duo had fans in high places, they were still surprising candidates for a big Paris fashion house.
The pair interviewed with LVMH executive Pierre-Yves Roussel, up against 30 other hopefuls. In 2011 they landed the gig and were appointed creative directors. It proved to be a wise choice: after their first presentation in October 2011, Kenzo became one of the hottest shows on the Paris Fashion Week schedule. The buzz that the duo had generated in New York followed them across the Atlantic, and they quickly accrued an industry fan base. The fashion pack was photographed wearing Kenzo outside the shows­—an instant hit with street-style photographers. After just two seasons, Leon and Lim had truly put the label back on the map.
To follow their 18-month trajectory is a lesson in how to build a successful brand—or revive an existing one. "We always just go with what we love," says Leon. "At the end of the day, yes, we are designing, but we are also the end consumer. When we are designing, we want to create things that we will look at and say, 'I want that.' I think the runway needs to present a fantasy, but it is a fantasy that you can actually grab."
The ultimate tastemakers, Leon and Lim also believe in recruiting the right people as part of their magic formula. With Opening Ceremony, they learned this early on and set about launching collaborations with the likes of Chloë Sevigny, Spike Jonze, and Jason Schwartzman. Bringing this spirit to Kenzo, they tapped legendary French photographer and art director Jean-Paul Goude to shoot their two most recent campaigns and have an ongoing collaboration with the cult jewelry designer Delfina Delettrez. They also embarked on a popular project with sneaker brand Vans last year—a textbook marriage of designer and street wear.
It's clever marketing, but it shouldn't detract from their business prowess. Their strategy for Kenzo has been to stay true to the brand's spirit but to make it more accessible, to appeal to slightly younger audiences. To achieve this, price points have been lowered, placing the brand in the contemporary-designer category, alongside fellow French brands like APC and Isabel Marant.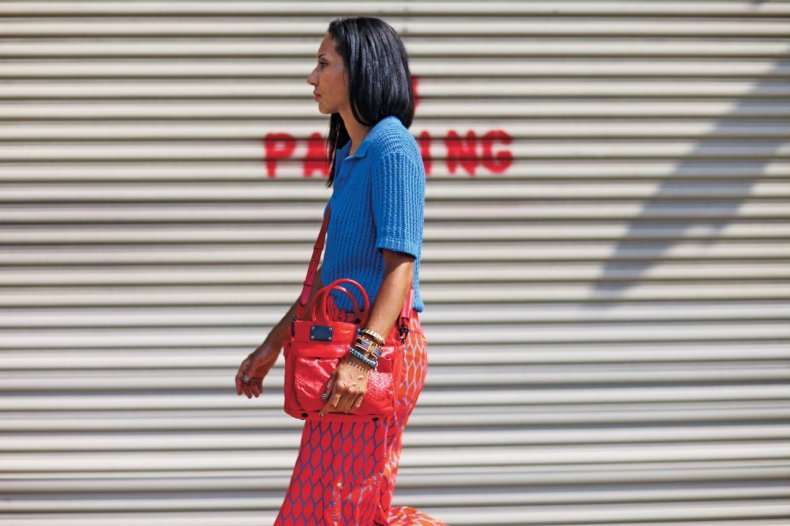 And yet Kenzo stands apart from its contemporaries—perhaps because, just as Takada's own heritage influenced his designs, Lim and Leon have successfully brought their American influence to the Parisian house (they even flew in Magnolia Bakery cupcakes for the fall 2012 womenswear show). So far so good: the fan culture, the fast collections, and the knack for pop branding have all been a breath of fresh air for the ultratraditional Parisian industry.
The designers will present their women's Fall 2013 ready-to-wear collection next month in Paris, and there can be little doubt that the momentum they've had so far will continue to build. "What we've done so far is just the beginning," says Leon. "What we want to do is to highlight the influence that Kenzo Takada has had on the fashion industry and continue that legacy."
Leon And Lim: Kenzo's Cool Comeback Kids | Culture