Singer Leon Bridges Leaves Soul Revival for Modern R&B on New Album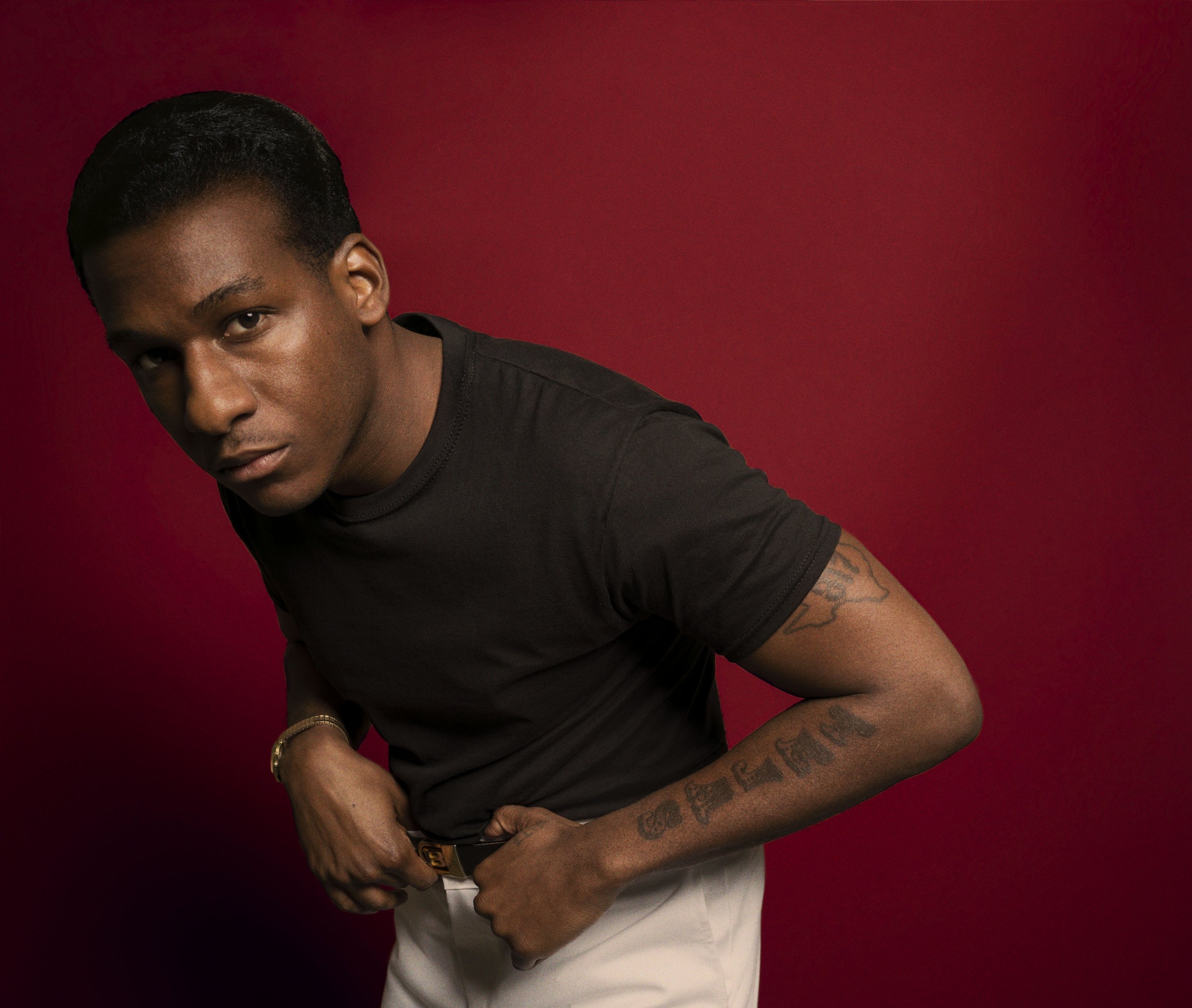 Amid a growing number of soul, funk and R&B bands revitalizing the sounds of the '60s and '70s, a 20-something singer from Fort Worth, Texas, came on the scene and stole the show with his smooth sound and vintage aesthetic. Leon Bridges won over mainstream audiences with his 2015 album Coming Home, a record so rife with earnest, pleading soul that he easily garnered comparisons to Sam Cooke as well as an invitation to perform for the Obamas at the White House.
Yet Bridges, a typically soft-spoken soul with just a hint of a Texan accent, is no revival act and is out to prove it on his forthcoming album. Good Thing, available May 4, is a multi-genre musical leap that holds true to his musical influences without forsaking the mid-century soul that first garnered him fame.
"Going into this next record, I didn't want to stay complacent and continue to make that sound for the rest of my career," Bridges told Newsweek. "We were able to pool from different eras of R&B. It's still the same language in a way, but...I wanted to take the integrity of what I started and making the songs bigger and bolder."
For all the early comparisons to famed singer Sam Cooke, Bridges didn't grow up listening to much soul music. A trained dancer, he liked Ginuwine and Usher; their influence comes out in force on Good Thing. The album's first single, "Bad Bad News," is a pop-funk club hit in the vein of Bruno Mars while "Shy" evokes '90s era R&B over a simple guitar riff.
Where Coming Home primarily stayed in one musical lane, Good Thing is much more wide-ranging. The album is bookended by love songs and dedications in falsetto that one might expect from Bridges' early work, though the majority of its 10 tracks are nods to the many ways soul music influences and is influenced by other genres. You'll hear hints of Michael Jackson on "Lions," mainstream pop on "If It Feels Right Then It Must Be" and an eclectic mix of Stax Records and country on "Beyond."
"This is the album that I've always wanted to make," Bridges said. "With Coming Home, I felt like I hadn't reached my peak danceability." Good Thing is certainly danceable—and if you had any doubt, the music video for "Bad Bad News" features Bridges and a curvaceous, dark-haired woman mirroring each other's movements in a studio and on the streets of Brooklyn—and designed to ease into a variety of settings.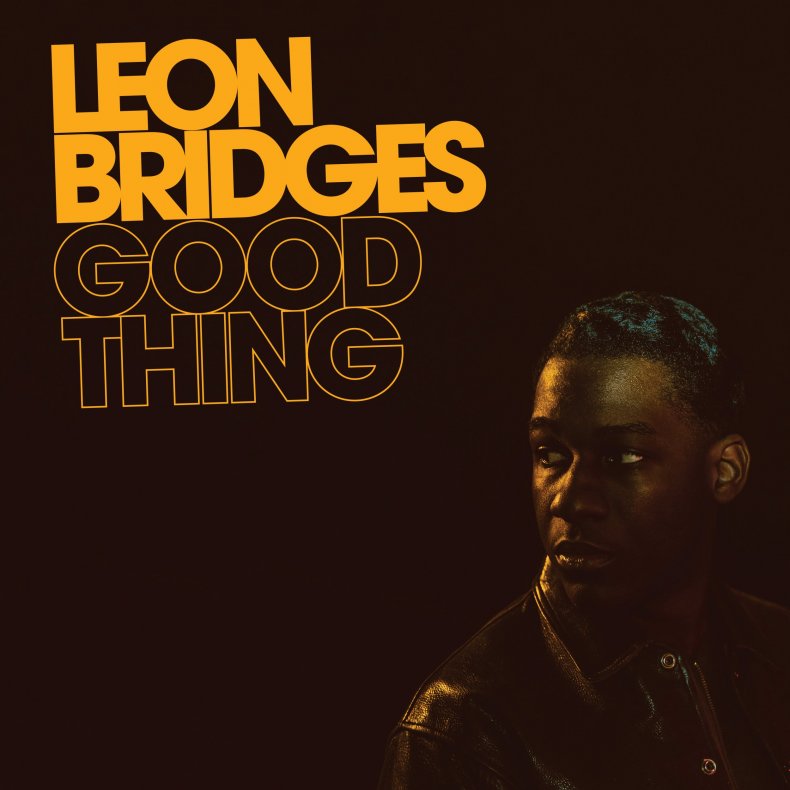 Despite its wider appeal, there was some concern about alienating Bridges' early fans, who perhaps have come to see him as a torchbearer for a new generation of traditional soul music. Yet like many black artists who find themselves with a largely white fan base, Bridges had to confront possibly alienating people of color. A NPR article from 2015 questioned whether America needed Bridges' "feel-good vintage nostalgia" and criticized the lack of people of color in the video for "Coming Home," in which Bridges has a white lover.
"Yeah, when I sing 'Brown-Skinned Girls,' I always say, 'Where my brown-skinned girls at,' and there'll be like maybe seven or eight of them girls in the crowd," Bridges told Vogue in 2015. "But I think a lot of black people aren't as aware of my music yet."
Certainly, people of color listen to and enjoy Bridges' brand of soul revivalism, which also channels gospel and hints of country twang. However his second album, which was recorded over two months in Los Angeles under the direction of Grammy-nominated executive producer Ricky Reed, was developed with a larger audience in mind.
"I think it was a great opportunity to be able to educate people on the foundation of what black music is," Bridges said of his debut album. "The hard thing was that at my shows—the demographic was predominately white. And that's amazing, but what I'm speaking about in my songs is something that anyone can relate to and I wanted to gain a wider range in my audience as far as ethnicity."
The new musical direction on Coming Home is also a result of collaborations between Bridges and other artists, including a soaring single with Seattle-based electro-pop duo Odesza, a soulful appearance on the cautionary Macklemore-Ryan Lewis track "Kevin" and a duo with Texas Christian rapper Lecrae on an album inspired by the film Birth of a Nation. Bridges met producer Reed while working with Detroit artist Dej Loaf, and the two challenged him as a songwriter and a singer.
"Writing [for Coming Home] was very restrictive," Bridges noted. "Songs like 'Bet Ain't Worth The Hand,' I've never written a falsetto or sang in that range on any of my previous projects. 'Georgia to Texas' is a super experimental R&B vibe." "Georgia to Texas," the album's closing track, might be the most direct link to Leon Bridges' early work. Much like "River," the gospel-tinged closer on Coming Home, "Georgia" is a wistful and heartfelt tribute to Bridges' past and family.
"It's a great story of my mother being a New Orleans native, and me being born in Atlanta, and moving to Texas, then growing up and finding my love within music," he said. "It was important to really keep the integrity of what people loved with my first album and I feel like 'Georgia' really reflects my life."
Although Good Thing is a move away from the sounds that brought him fame and leans into the mainstream, Bridges' dedication to the universality of soul music and its evolution is anything but bad, bad news.