The Top 10 Leonardo DiCaprio Movies According to Critics
In this year's Golden Globes, Leonardo DiCaprio gets his 13th nomination, the latest for his work as scientist Dr. Randall Mindy in the Netflix film Don't Look Up.
Fans will get to see if he wins on Sunday, January 9. If he does, he will be adding to a stacked trophy cabinet that already holds three Globes—for The Aviator, The Wolf of Wall Street and The Revenant.
Surprisingly, one of these did not make the list of his top 10 films according to critics (as seen by their Rotten Tomatoes score).
Here's which of his films did, including classic DiCaprio 90s movies like Titanic and more modern projects like Once Upon a Time… In Hollywood.
The 10 Best Leonardo DiCaprio Movies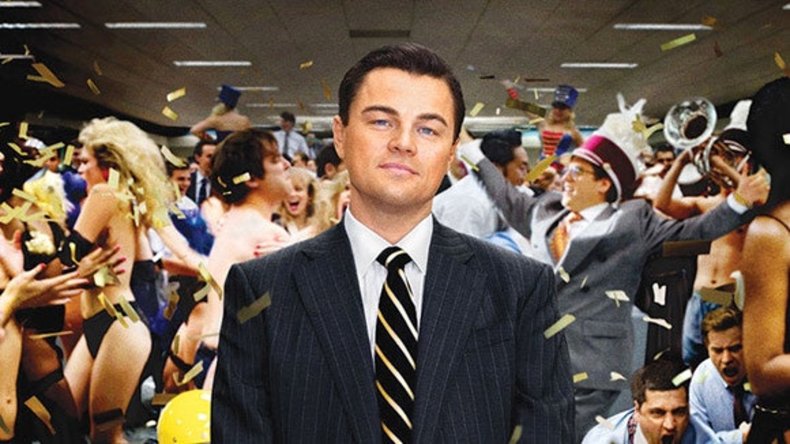 10. The Wolf of Wall Street
Rotten Tomatoes score: 79 percent
Though The Revenant won an Oscar, it was knocked out of the top 10 by the film he made before it, Martin Scorsese's The Wolf of Wall Street. He might not fight a bear in this one, but he does gives a committed physical performance as a morally dubious stockbroker.
9. Marvin's Room
RT score: 84 percent
In this 1996 Oscar-baity film, DiCaprio continues his run of emotionally troubled teen roles as Hank, the son of Meryl Streep's character, who has been sent to a mental health facility after setting his mother's house on fire. In the film, DiCaprio holds his own against acting heavyweights like Streep, Diane Keaton and Robert De Niro.
8. Once Upon a Time… In Hollywood
RT score: 85 percent
Brad Pitt got the acclaim (and the Oscar) for his role in Quentin Tarantino's 60s Hollywood drama, but it is DiCaprio's Rick Dalton who is at the heart of the film. Though his performance has been boiled down to that meme of him pointing at the TV, there is much more to it than that.
7. The Aviator
RT score: 86 percent
Numerous actors had tried and failed to get a movie about Hollywood mogul and recluse Howard Hughes off the ground, with Nicolas Cage, Johnny Depp and Edward Norton among the actors who signed up for projects. DiCaprio (and Scorsese) got the project into theaters, however, and DiCaprio got an Oscar nomination (though he lost out to Jamie Foxx).
6. Inception
Viewers of Inception may never agree on whether DiCaprio's Cobb is still in a dream at the end of the film, but most are in agreement that the mind-bending thriller is one of the actor's most purely entertaining films.
5. Django Unchained
Most directors look at DiCaprio and see a regular leading man, but Quentin Tarantino pushes the actor to go weirder in his blaxsploitation-inspired Western. Christoph Waltz got the supporting actor Oscar for the film, but DiCaprio's sinister racist Calvin Candie makes an equally strong impression.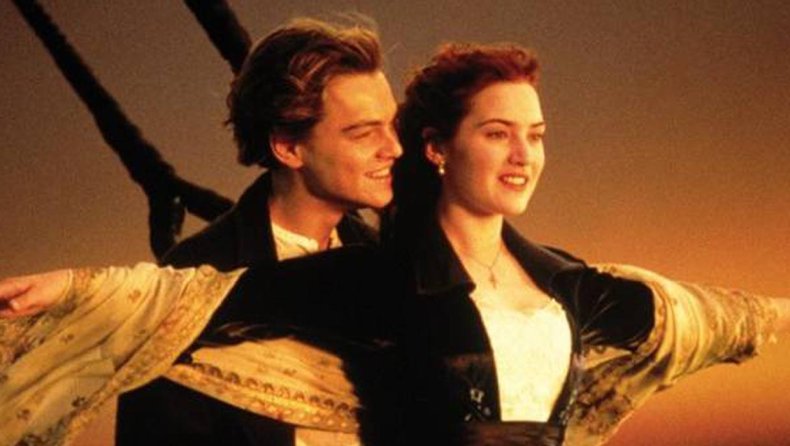 4. Titanic
James Cameron's box-office dominating epic got 14 Oscar nominations (and won 11), but DiCaprio was not among them—Kate Winslet got the film's only acting nod. Despite this, to a certain generation, DiCaprio will always be Jack, the king of the world (who definitely could have fitted on that door at the end).
3. What's Eating Gilbert Grape
This 1993 film got the actor his first major awards buzz, including his first Oscar and Golden Globe nods (he lost both to Tommy Lee Jones in The Fugitive). His role as the disabled younger brother of Johnny Depp's character has not aged well at all, but at the time he got a huge amount of acclaim for it.
2. The Departed
Though the Oscars gave this Scorsese crime drama best picture in 2007, the Academy actually nominated a different DiCaprio performance that year, in Blood Diamond. While that film is mostly forgotten, Scorsese's remake of the Hong Kong film Infernal Affairs has a place on IMDB's top 50 films ever made.
1. Catch Me If You Can
There is something about DiCaprio's slippery movie star charisma that makes him a great conman, as proven by Steven Spielberg's fun romp of a crime caper. Catch Me If You Can came out in 2002, making it the exact point where the actor went from '90s heartthrob to serious actor and perennial awards contender.