Who Is Leonardo DiCaprio's Rumored New Teen Girlfriend Eden Polani?
Leonardo DiCaprio has been making headlines again over his love life, this time raising eyebrows over the age difference with his latest flame.
DiCaprio, 48, has long been the butt of jokes about his tendency to date women no older than 25 and now he's rumored to be dating 19-year-old model, Eden Polani.
The alleged new couple were first spotted together on January 31 when they attended an EP release party for singer Ebony Riley.
Polani is an Israeli model who moved to Los Angeles and is represented by ITM Model Management. She is no stranger to magazine covers in her native Israel and has appeared on the cover of Glamour magazine in Eastern Europe.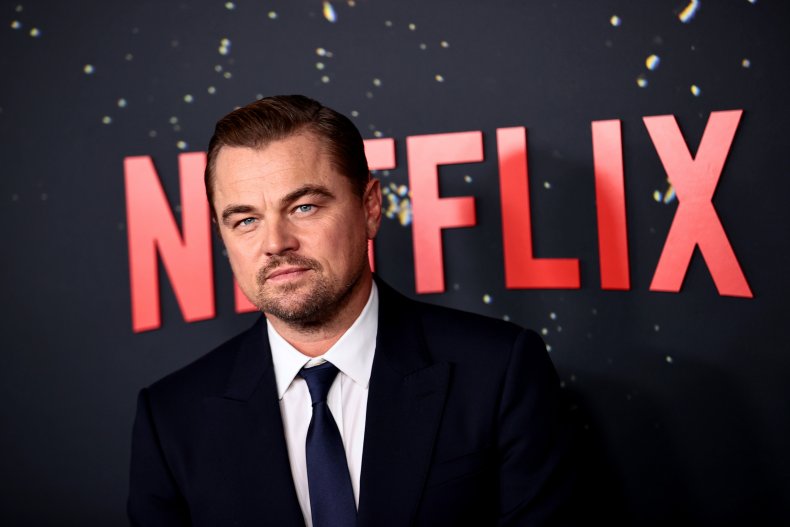 The number of her Instagram followers rapidly increased to 280,000 after she was spotted with DiCaprio, but she seems to have deactivated her account.
Prior to doing so, Polani showed she had a jet-setting lifestyle, posting photos in many international locations.
The model was previously linked to Sofia Richie's ex, Gil Ofer, the son of Israeli billionaire Idan Ofer, according to The Jerusalem Post.
DiCaprio split from his girlfriend of more than four years, Camila Morrone, late in 2022 and was later linked to models Gigi Hadid and Victoria Lamas.
Hadid was seemingly the only exception to the trend of DiCaprio splitting from his girlfriends when they turn 25 years old, as she was 27 when they briefly dated in late 2022.
Some of the DiCaprio's other ex-girlfriends include, Blake Lively, Toni Garrn, Bar Refaeli and Gisele Bündchen.
His ex-girlfriend from the late 1990s, Kristen Zang, recently wrote an essay for People explaining why they split. She wrote she's now married to a "hot" younger husband, adding: "Joke's on you, Leo."
After photos of DiCaprio and Polani at the EP launch were published, people rushed to social media to joke about the huge age gap between the pair.
"Leonardo DiCaprio's girlfriend is so young her high school experience was interrupted by COVID 19," wrote comedian Rohita Kadambi on Twitter. Kadambi's tweet resonated with people and went viral, gaining more than 14 million views.
Comedian Mohanad Elshieky joined in on the joke, referring to actor Dane Cook who was also known for dating younger women.
"Dane Cook: I'm dating a 23 year old. Leonardo DiCaprio: hold my beer. Leonardo DiCaprio's girlfriend: I can't," Elshieky wrote.