Leonardo DiCaprio Posts 'Once Upon a Time in Hollywood' Picture With Brad Pitt on Instagram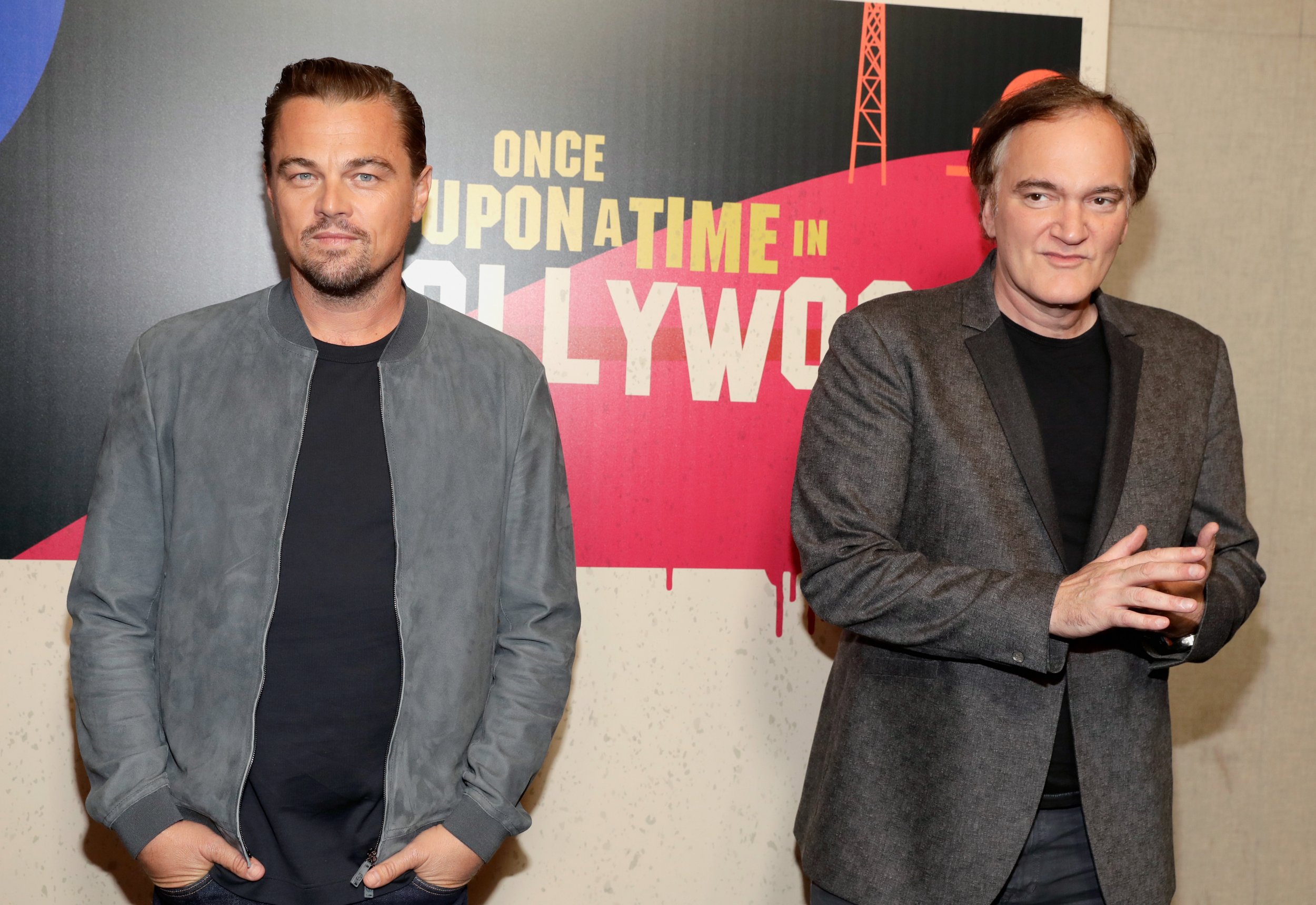 Quentin Tarantino and Leonardo DiCaprio have teamed up again since working on Django Unchained in 2012. They began working on their next film titled, Once Upon A Time In Hollywood.
DiCaprio, 43, took to Instagram Wednesday to post a picture of him and his co-star, Brad Pitt, in costume. The photo amassed 1 million likes. The caption read: "First look. #OnceUponATimeInHollywood"
The film takes place in 1969. Television star Rick Dalton (DiCaprio) and stunt devil Cliff Booth (Pitt) are attempting to transition into the film industry. Trouble arrives when the two best friends get mixed up with the Manson family. Things become more complicated when they realize they live next door to Sharon Tate (Margot Robbie), who was one of Charles Manson's victims.
Tarantino will reportedly use the same formula that made Pulp Fiction a success. The 1994 movie grossed over $200 million dollars in the box office, as reported by IMDb.
An all-star cast will be in the upcoming flick. Actors such as Al Pacino, Burt Reynolds, Kurt Russell, Tim Roth, Michael Madsen, Damian Lewis, Dakota Fanning, Luke Perry, and James Marsden will appear. Reynolds will play George Spahn, a rancher who rented his Los Angeles property to production studios that were creating Western films. Meanwhile, Lewis will portray legendary actor Steve McQueen, according to The Independent.
Tarantino and DiCaprio's last film, Django Unchained, grossed $425.4 million dollars in box office revenue, based off of worldwide ticket sales from IMDb. DiCaprio played a plantation owner named Calvin Candie. A free-slave named Django' (Jaime Foxx) and his partner Dr. King Schultz (Christoph Waltz) go on a mission to find and reconnect with his long-lost wife (Kerry Washington).
Once Upon a Time in Hollywood is slated to start filming in July 2018. Sony Pictures will reportedly debut the film in theaters August 2019.