Who Should Play the Joker? Leonardo DiCaprio, Say Warner Bros.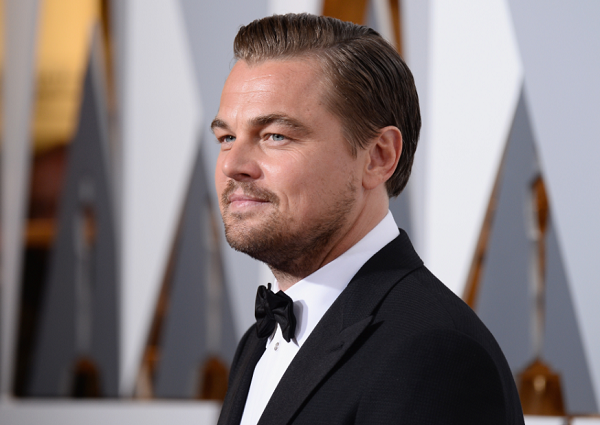 Could it be? Leonardo DiCaprio, the one and only, could star in a comic book film? It sounds farfetched for someone of his caliber to even be up for such a role, especially considering that his last movie, The Revenant, landed the actor his first Oscar. But could DiCaprio be just the actor to breathe new life into the Joker?
While a cast has not yet been set, Warner Bros. is hoping it can sign DiCaprio on to play the role in an upcoming movie, which will detail the early rise of Batman's biggest nemesis, The Joker, according to Hollywood Reporter.
Although only in the early development stages, the film is expected to be vastly different than the comic book movies Marvel has pumped out in recent years. Tom Phillips, the director behind a number of documentaries, is set to direct the film, which would imagine the origin of the young and gritty clown crime boss in Gotham. Famed director Martin Scorsese has been tapped to produce the film, although sources told Hollywood Reporter that his deal isn't complete. However, the studio house could be using Scorsese's involvement in the film as a way to lure DiCaprio, his most recent muse, in.
Warner Bros. has already tapped into the superhero and comic book world, launching it's DC Extended Universe back in 2013 with the release of a Superman movie, Man of Steel. The studio house had less success with the Batman franchise with the relative box-office bust Batman v Superman: Dawn of Justice in 2016. Warner Bros. also already developed a menacing and tricky Joker character, which was played by Jared Leto in 2016's Suicide Squad.
However, the latest adaptation of Joker would be a completely separate entity, as the studio aims to create stand-alone movies that aren't necessarily affiliated with the DC Universe plotlines, and using an A-lister like DiCaprio, could be a step in the right direction.
The last time moviegoers saw the Joker as played by Leto, the Clown Prince of Crime appeared more whimsical and animated than the conniving and cryptic Joker fans saw Heath Ledger play in Christopher Nolan's 2005 Batman Begins movie.
With the range and intensity of DiCaprio's acting, fans could see a mysterious and deranged Joker in line with the likes of Ledger's portrayal and Jack Nicholson's rendition of the character in the 1989 hit film The Batman.
DiCaprio and Scorsese also have a great track record in creating magic on the big screen. The director and actor have created five successful films including, The Departed, Gangs of New York, Shutter Island as well as The Aviator and The Wolf of Wall Street, which earned DiCaprio Academy Award nominations.