Leonardo DiCaprio Movies Ranked from Worst to Best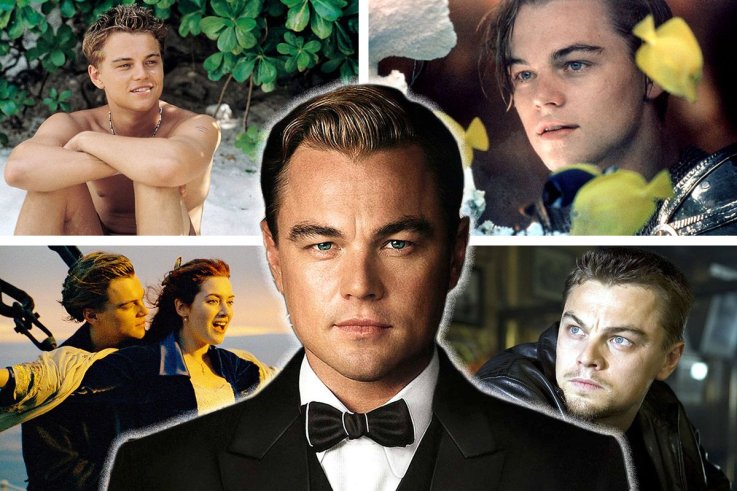 It feels like Leonardo DiCaprio was always destined to be a star; it's hard to think of another actor his age who has worked for so long at such a consistently high level. But although he started out young, his debut was inauspicious. People magazine report that, aged five, he was kicked off of the children's TV series Romper Room for being disruptive.
A string of advert appearances and TV roles followed, until Robert De Niro plucked him from semi-obscurity to star alongside him in the 1993 movie This Boy's Life. When that was released, DiCaprio was still in his teens.
A number of meaty indie roles followed, such as Johnny Depp's mentally handicapped brother in 1993's What's Eating Gilbert Grape. In 1995's Total Eclipse, he replaced the late River Phoenix to play French poet Arthur Rimbaud. He then played a drug-addicted youth in The Basketball Diaries. All these films were critical successes.
His appearance in Baz Luhrmann's Romeo + Juliet in 1996 began to get him noticed as a teen heartthrob, and his floppy blonde hair inspired so many copycats around the world that it became the standard-issue male haircut of the late 90s.
But it was his role as Jack in the 1997 mega blockbuster smash Titanic that propelled him into megastar territory. In 2004, DiCaprio told The Telegraph that he knows he will always be linked to that movie in the public imagination. "That film is a phenomenon," he said. "I know that no matter what else I do, it's going to be with me and be a part of me for the rest of my life. I don't have any regrets about it because it has given me great opportunities as an actor—and it's a pretty good film, too."
During this stratospheric rise to fame, reports of DiCaprio's personal life began making their way into the press. He was often seen hopping between New York bars with a gang of other young actors, romancing models with such fervor that the press nicknamed them the Pussy Posse.
Although he was partying hard, he was working harder. More hit movies followed, including The Beach, Gangs of New York and Catch Me If You Can. His winning streak has continued uninterrupted, and he's worked in consistently good movies throughout his career, without the troughs most actors experience.
He was nominated for an Academy Award five times over 20 years, and finally managed to win Best Actor for The Revenant in 2016.
These days, DiCaprio continues to act, produce and campaign for environmental causes. He might even be finally settling down—he's currently dating 21-year-old model Camila Morrone, who was born in 1997, the same year Titanic was released.
Using data from critical review aggregation websites Rotten Tomatoes and Metacritic, as well as user-submitted reviews from IMDb, we've looked back over DiCaprio's long career to take stock of his work so far. We've ranked every film, from This Boy's Life to The Revenant.