Leonardo DiCaprio and Robert De Niro Will Finally Be in a Martin Scorsese Film Together
Two Hollywood heavyweights are set to reunite on screen for the first time since 1996 as both Robert De Niro and Leonardo DiCaprio have signed on for an upcoming Martin Scorsese project—which reportedly has a $200 million budget.
Apple has partnered with Paramount for the highly anticipated murder mystery movie Killers Of the Flower Moon, which is finally coming together after months of budget issues.
Based on the 2017 non-fiction book by journalist David Grann—Killers Of the Flower Moon: The Osage Murders and the Birth of the FBI—the story is set in 1920s Oklahoma.
It follows a series of mysterious murders of wealthy Osage Native Americans after deposits of oil were discovered under their land. The investigation led to the foundation of the FBI.
The screenplay has been penned by Eric Roth whose resume includes Forrest Gump, The Curious Case of Benjamin Button, and Munich.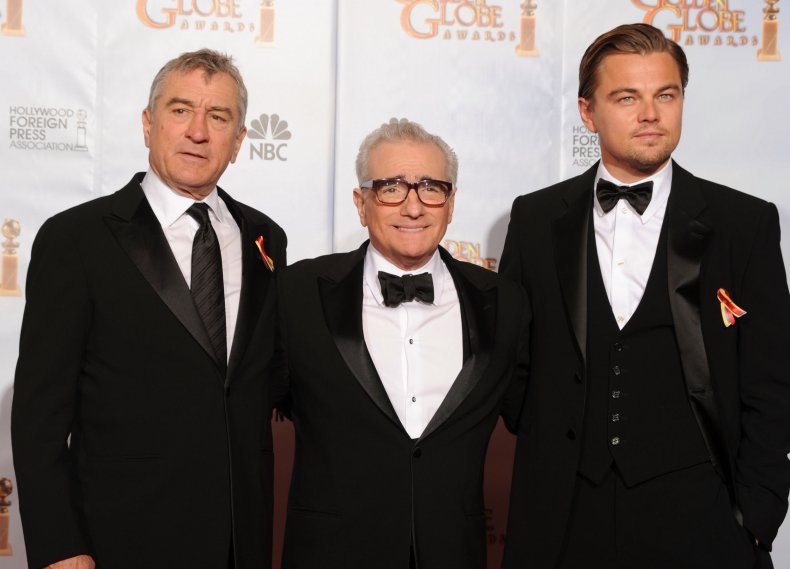 De Niro and Scorsese last teamed up on the Netflix backed The Irishman earlier this year, and their collaborations have birthed all-time classics like Raging Bull, Taxi Driver, Mean Streets, Goodfellas, The King of Comedy and Casino.
The renowned director's work with DiCaprio has gifted the world hits like The Departed, Shutter Island, The Aviator, The Wolf of Wall Street, and Gangs of New York.
But now finally, the two will be starring in a Scorsese blockbuster together, with fans no doubt excited to see two of Scorsese's biggest stars perform together.
Surprisingly, the last time the pair starred opposite each other in lead roles was back in 1993 in This Boy's Life, one of DiCaprio's breakout roles. Both however appeared in Marvin's Room in 1996 and in a Scorsese-directed short The Audition in 2015.
Not much is known about what other cast members have signed up to the project or about what roles the leads will be playing.
De Niro briefly mentioned that he was on board back in 2017 when he simply told The Hollywood Reporter: "It's happening."
Deadline reports that there had been a competition for which studio would secure the rights, with Netflix in the running along with MGM and Universal.
Apple's success here will see the movie get something of a hybrid release, being distributed to theatres worldwide by Paramount before being the biggest title released on Apple's streaming service.
Killers Of The Flower Moon is the second major title acquired by Apple after they secured Greyhound starring Tom Hanks last year. The World War Two drama, also written by Hanks, focuses on a U.S. Navy Commander defending a merchant ship convoy under attack by U-boats during the Battle of the Atlantic.